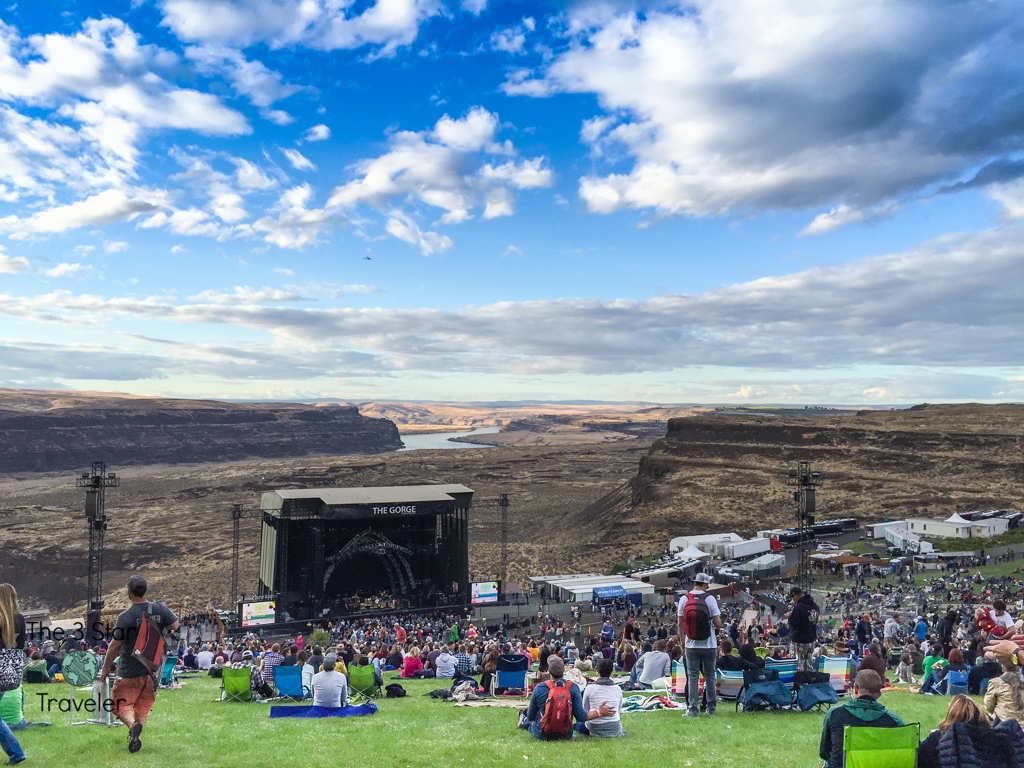 If you've ever attended a concert at The Gorge Amphitheater by the Columbia River in George, Wash., you know that everyone camps during the event.
Everyone, except us.
We've been to a few concerts there and it is an outstanding venue. I'd go back at any time. I'm just not interested in pitching a tent between shows.
We like to camp, but we also like to camp with few people around in a more remote location. Not with thousands of other concert goers. It's just not our thing.
So when we go, we end up at a roadside motel (because that is pretty much all there is in the area) and try to scope out anything interesting we can find to do that doesn't involve driving back to Seattle.
Our most recent trip was last September to see DMB. It turned out that we found quite a few things to explore that kept us busy before concert time.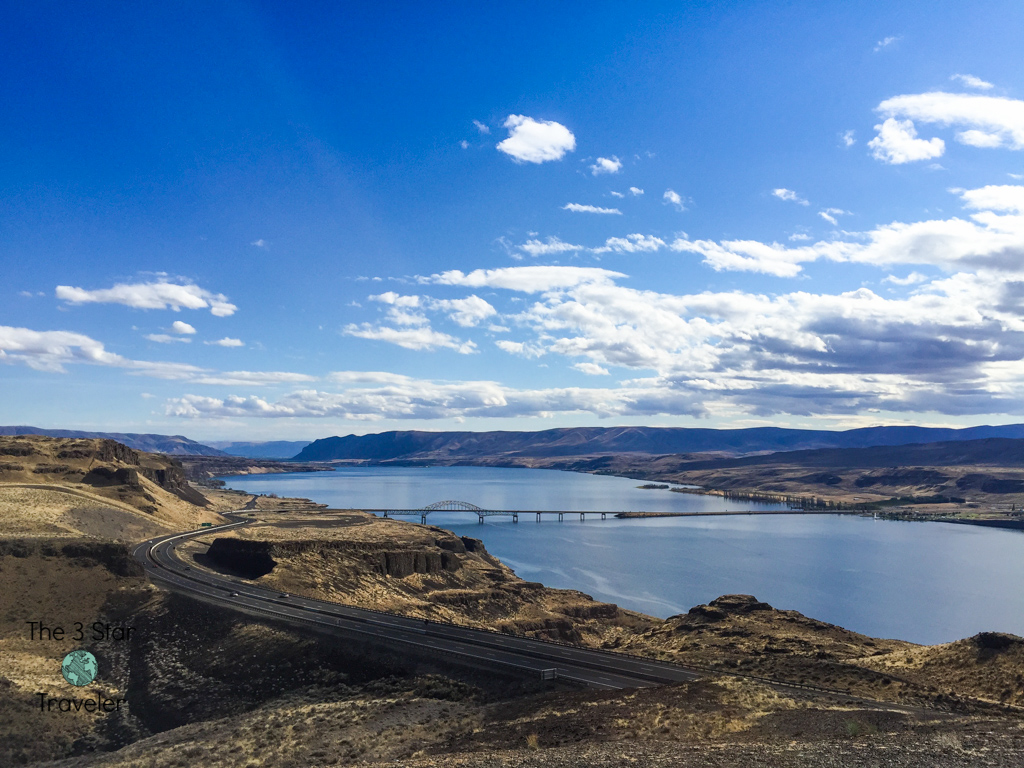 The original plan was to spend time in Leavenworth. And we did. About an hour and half.
That is a super cool little town. It really reminded me of parts of Vienna and Germany we've visited. But I completely underestimated the tourist factor.
Wow, was it crowded. We couldn't get into the restaurant we wanted, and ended up with some mediocre food in an outdoor cafe. Because the street was so crowded I got few pictures. It wasn't what we were expecting at all. It was interesting to see, but we were ready to leave.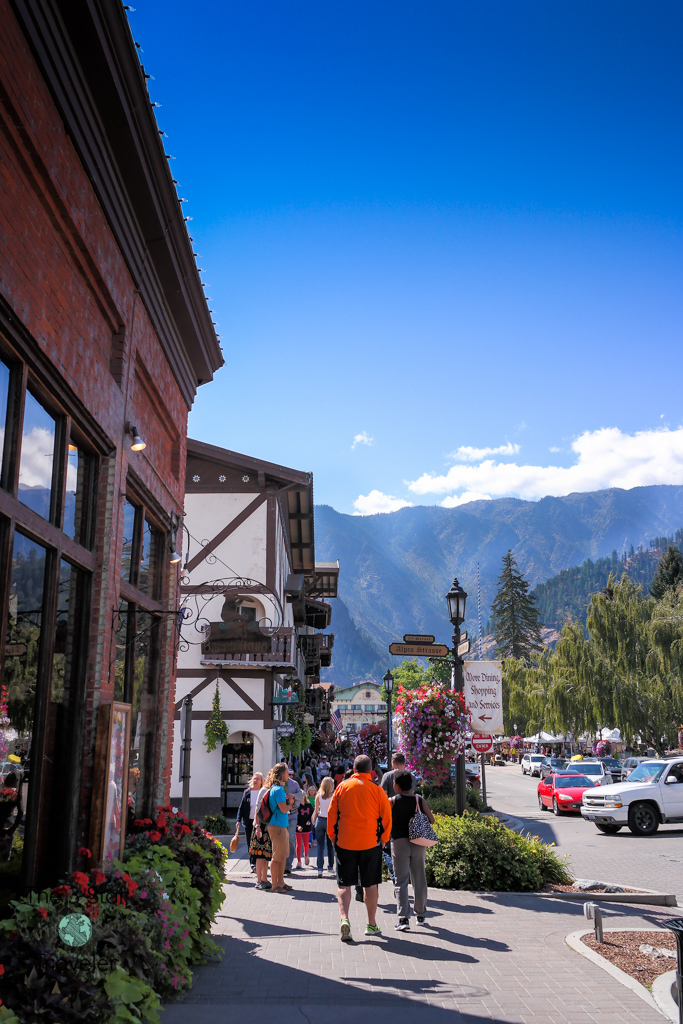 On a positive note we did score some delicious gingerbread which makes a great road trip snack.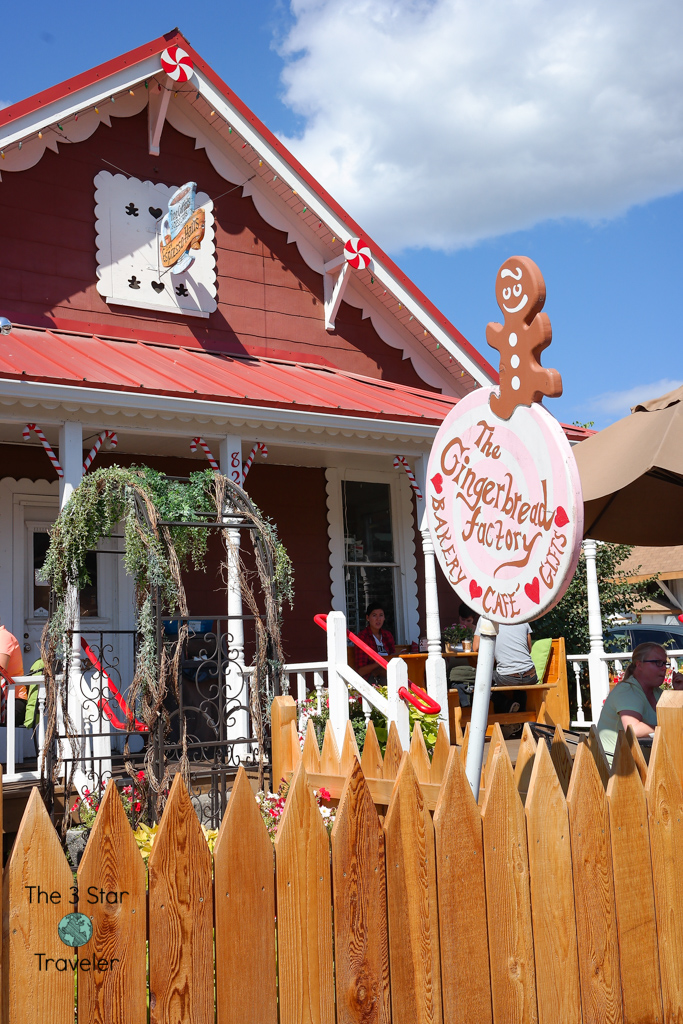 Fortunately, after that we found Ellensburg. So that brings me to the start of my list of things to do. We explored this lovely little town. Ate great food, drank great beer and also discovered the new winery near The Gorge. The highlights are below. They will serve as a few fun things to keep you busy if you too are not camping at The Gorge.
A walk around Ellensburg
We arrived downtown on a rainy Sunday in the late morning, so only a few shops were beginning to open their doors for the day. Had it been a bit later, there would have been no shortage of local shops to browse that were full of gifts, hiking gear and clothing. This felt like one of those welcoming small downtowns that takes you back in time a bit with a variety of what appeared to be locally own shops.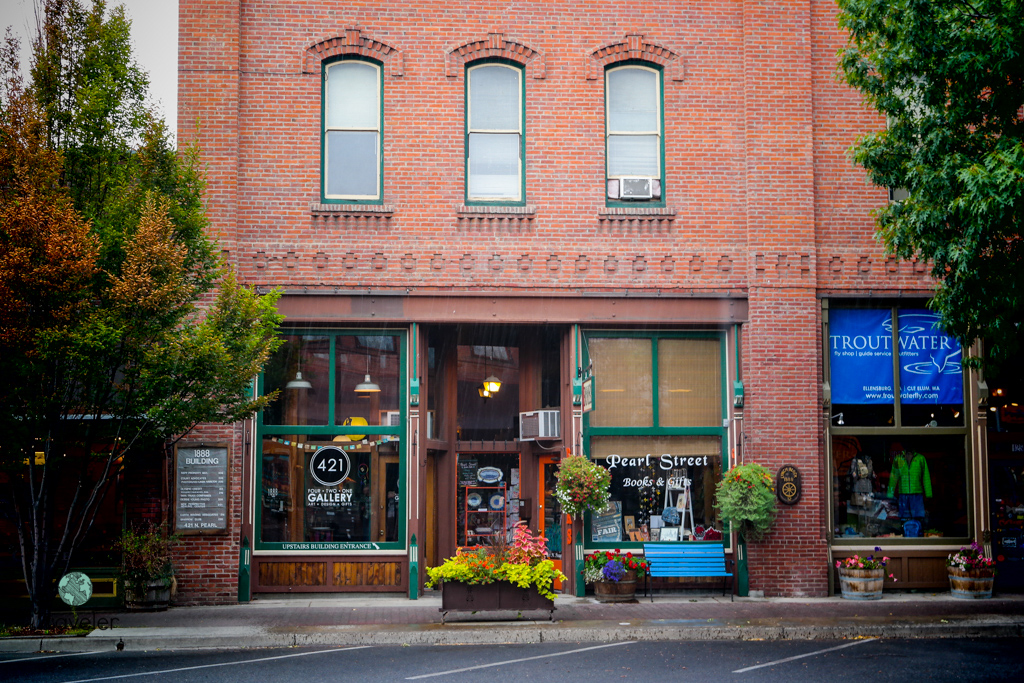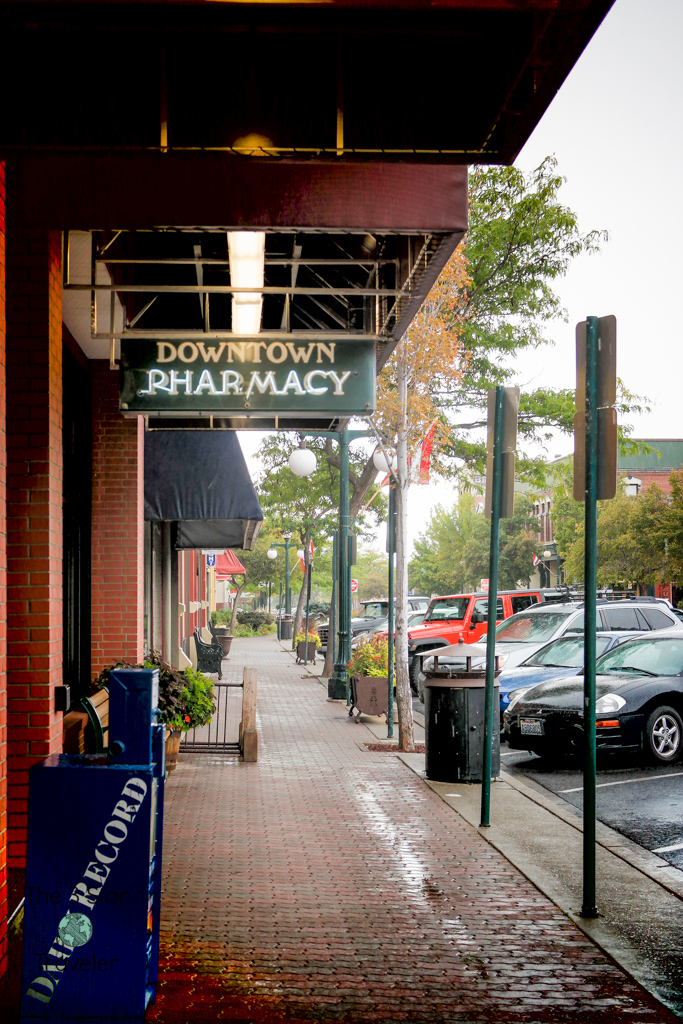 Iron Horse Brewery in Ellensburg
Of course, you had to know we'd find a brewery. We were pleasantly surprised by this place. The beer was top notch. We arrived right as they opened on a Sunday and it only took about 10 minutes for the place to fill up and the line to grow with people buying tastings and getting growler fills. We each had a tasting flight so that we could try everything they had on tap between the two of us. My favorite was the their well known Iron Horse IPA.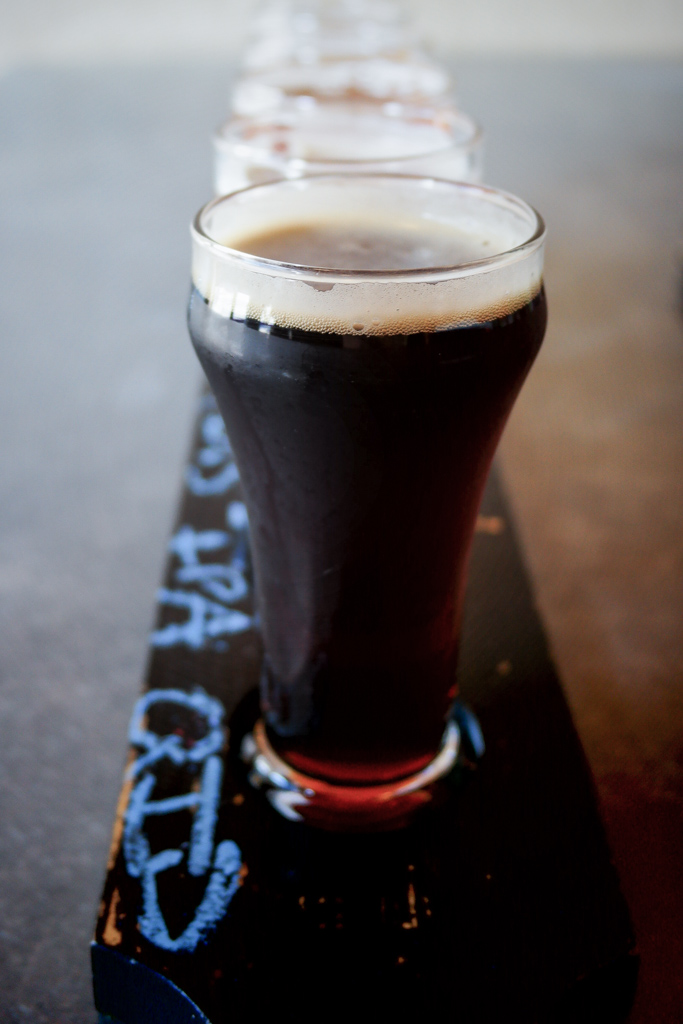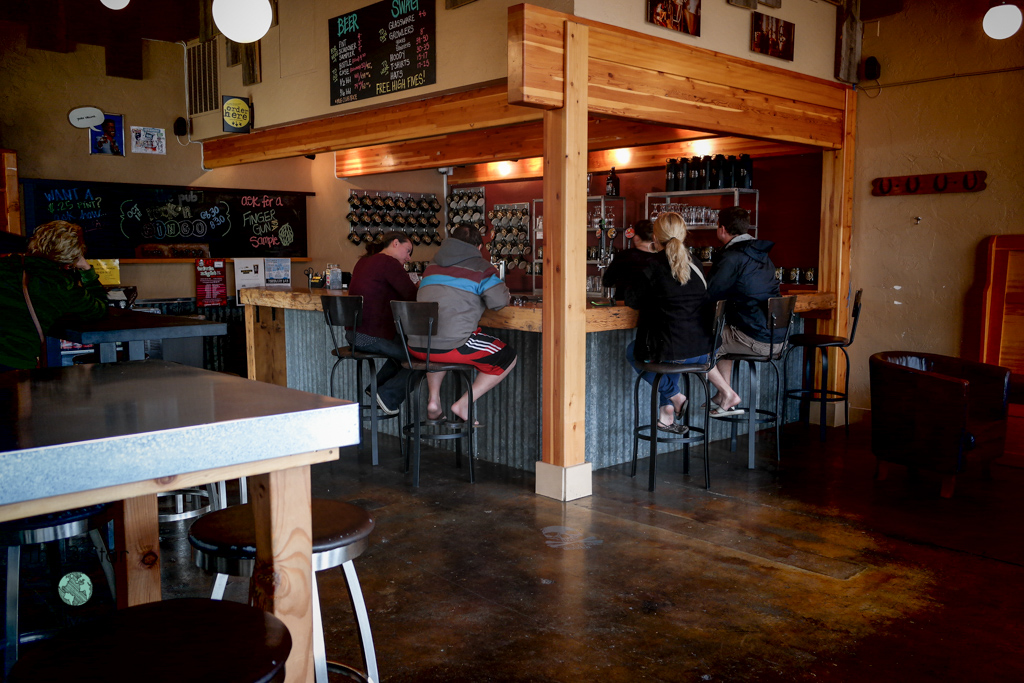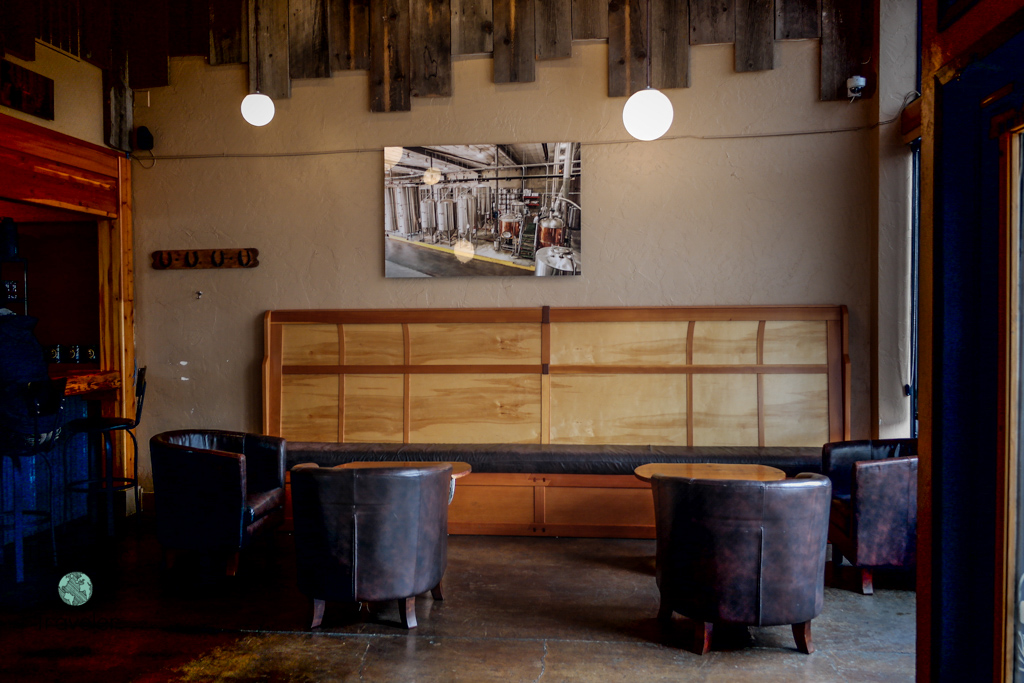 Cornerstone Pie in Ellensburg
This place caught my eye when I was researching for the trip. I am so glad we followed through and kept it part of our plan.
When we're on the road, any time we can squeeze in greens we consider it a victory for health. So we started with a pretty excellent spinach salad with pickled red onions, bacon, feta, cranberries and Dijon champagne vinaigrette.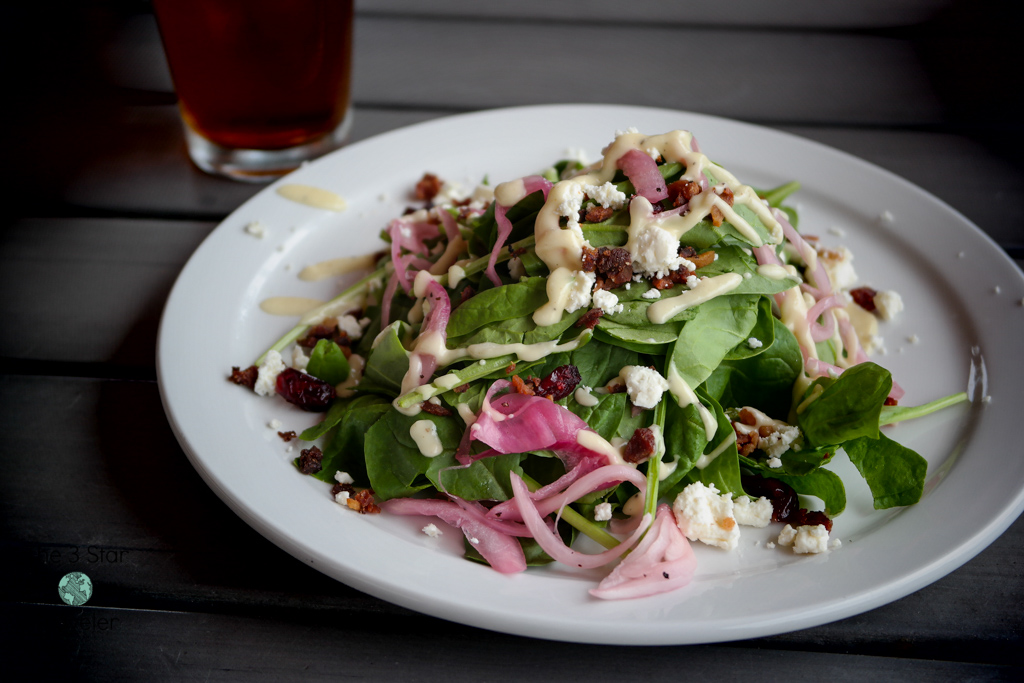 Next, the pizza. I still daydream about the pizza we had there. I'm rarely a fan of white sauce, but given the area we felt obligated to go for fish and some seafood. Pictured is the Pesto Pacifica with garlic cream sauce, mozz, salmon, prawns, scallops, prosciutto, bell peppers, tomatoes and kalamata olives with a pesto drizzle. Every bit was as delicious as it looks.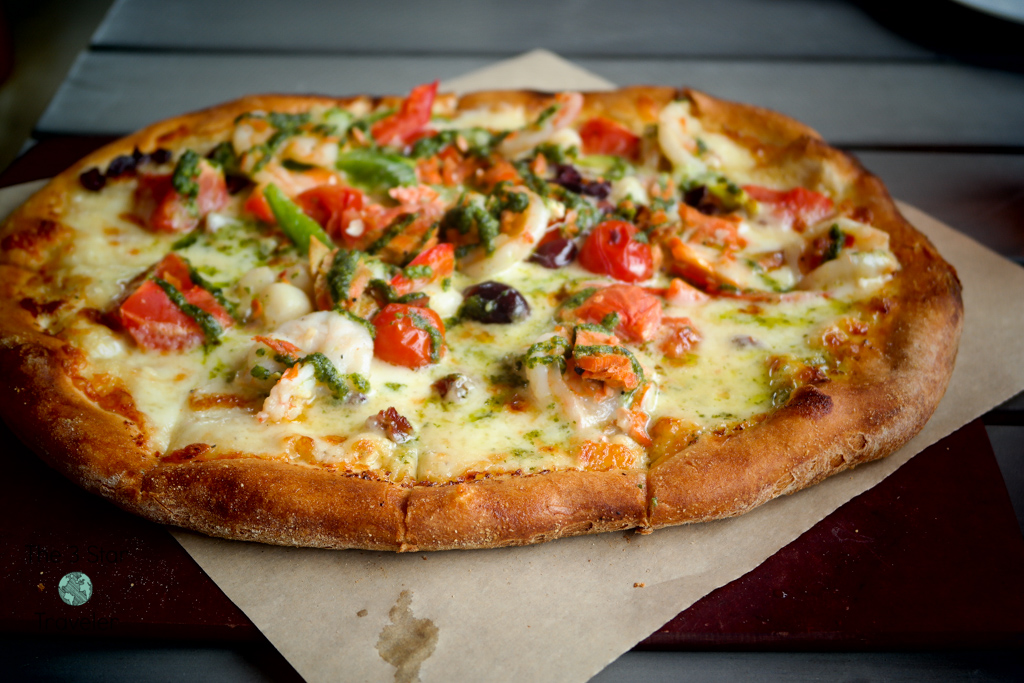 They also have a variety of Iron Horse Brewery's beers on the tap list so you won't go thirsty.
If you haven't been to The Gorge in a while like we hadn't, surprise! There's now a winery next door. Despite it being packed with every other concert goer, it is well worth the visit. I would argue that you will never see a more stunning view at a winery. Jaw-dropping.
We arrived in the late afternoon and caught the tail end of the tasting. $10 with a glass and they were tasting a variety of reds and whites.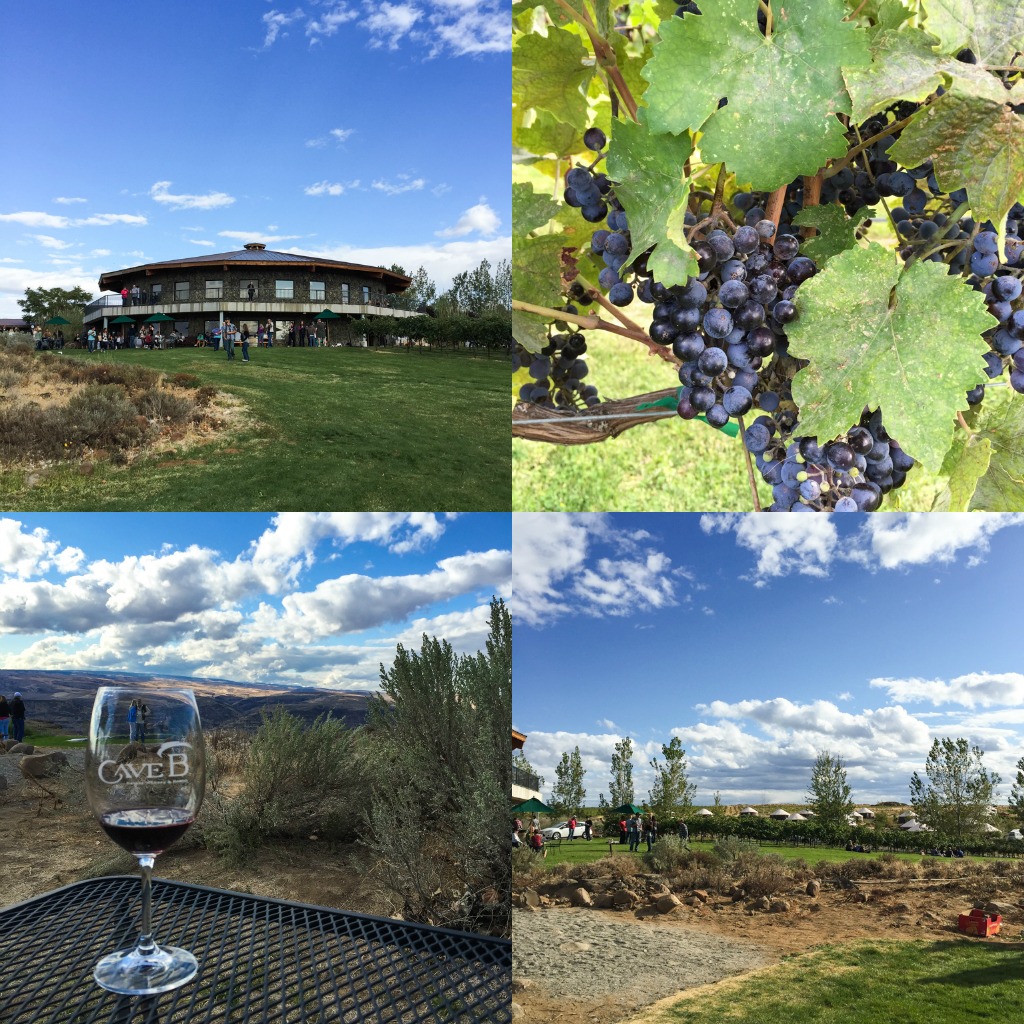 I'm not one for souvenirs from our travels anymore, unless it's small, or contains alcohol or coffee beans. I do have one exception to that, though. Pottery. Since I do so much food photography these days, I cannot pass up a unique piece.
Cave B had a small gift shop in the tasting room where I stumbled across this piece and then learned that the artist is located in Ellensburg. It seemed like the perfect functional travel souvenir to me so I snagged it.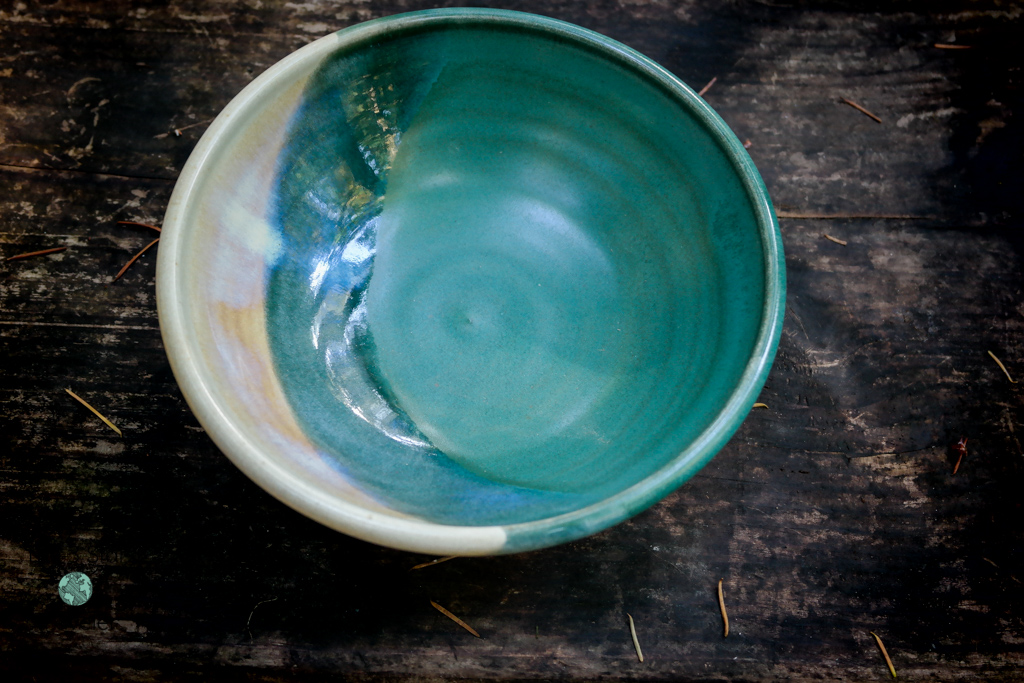 If you find yourself in the area and aren't spending your days at the campground, be sure to work a few of these things into your trip. There is so much in that area that is easily overlooked!
Thanks for reading! All images and content are the property of Lori Rice and The 3 Star Traveler unless otherwise stated. Please do not republish full posts and images without written permission. What is okay? Feel free to Pin images, share links to our posts or share the photo in a round up post with the title of this post and a direct link back to it. Most photos featured on The 3 Star Traveler are available for licensing. Our contact information can be found on the About Us page.