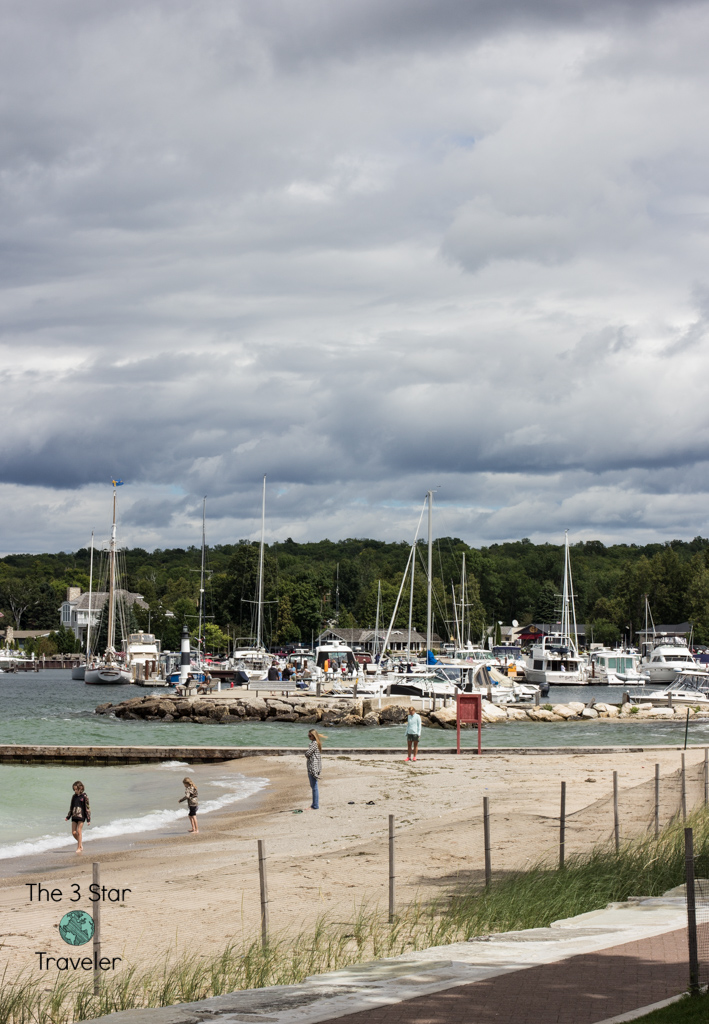 Cherries.
I know that's what you thought of when you read the title. We're on the same page. It's what I also thought of when we found out we'd be visiting Door County, Wisconsin for a trip with extended family.
It turns out it's probably a good thing the trip took place in August and not earlier in the summer. I fear this entire post would have been cherry heavy. As luck would have it, though, when you visit outside of cherry season, well, you have to find other things to do.
Not to worry, we did. Plenty of things. These are a few of our favorites if you happen to find yourself in that part of the U.S. during the summer sans the fruit the area is well known for.
Sign up for the Door County Creamery Tour in Sister Bay.
I read about the creamery before we visited, and we'd planned to eat there, but the availability of a tour had somehow escaped my investigation. Upon settling our check, we learned there were cancellations for the tour the following day and quickly grabbed the spots. The Farm Lunch Tours take place Thursday through Sunday during the high season. For $40 you get an in depth tour of the farm nearby (transport via bus), gelato, a cheese tasting, and lunch.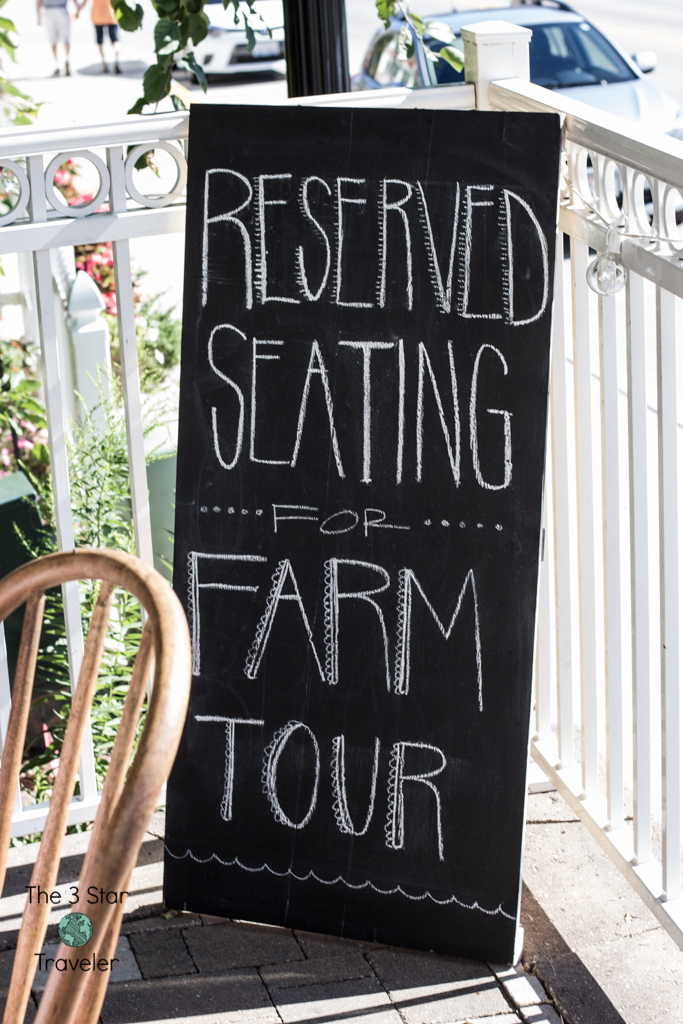 I'm not sure if you know this about me or not, but I LOVE goats. I mean, love them. I'm not sure that they are my spirit animal, but it's close. I grew up with them and the fondness hasn't left me in adulthood. So really, you could have cut out the gelato, cheese, and lunch of this tour and I still would have been happy.
I mean, this guy.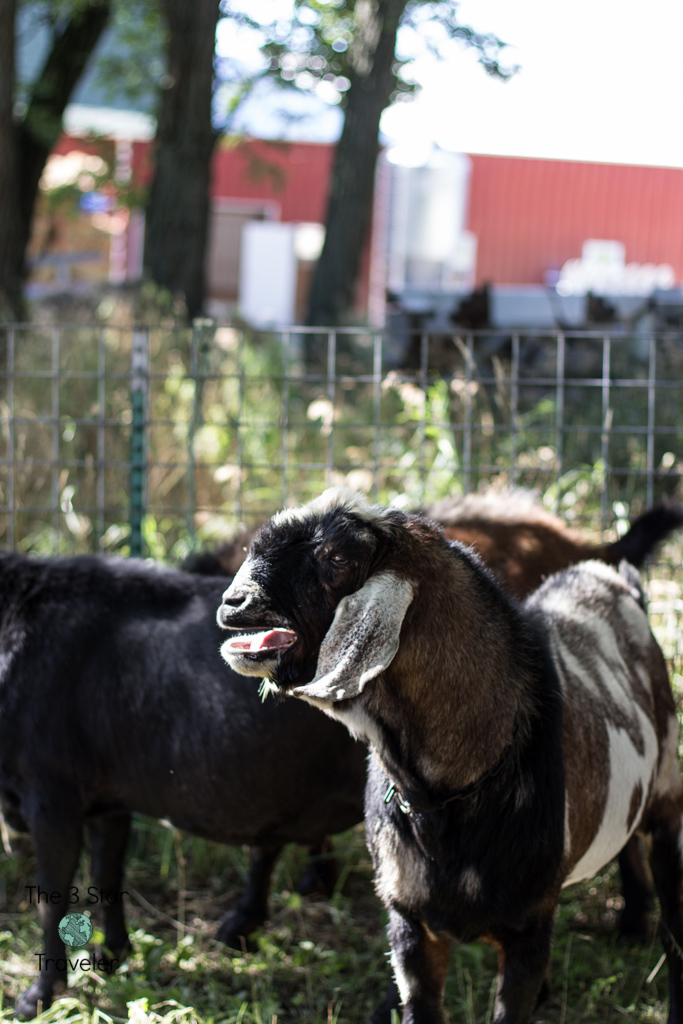 What's not to love?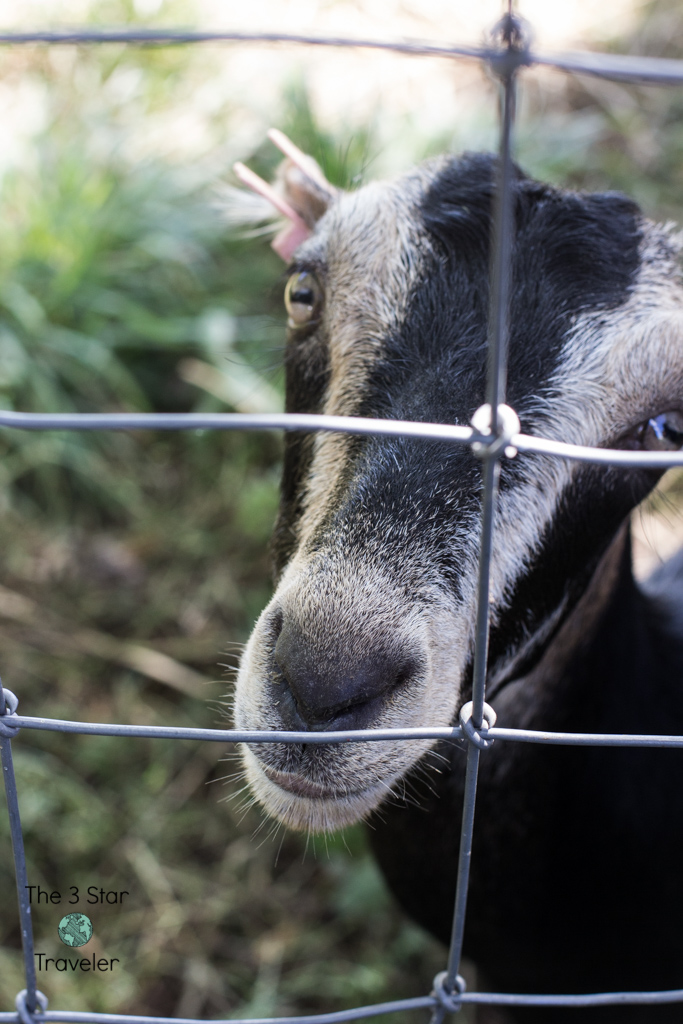 All of this aside, it was incredibly interesting to hear the owner's story, how they manage a goat farm of this size, and what goes into making their award-winning cheeses.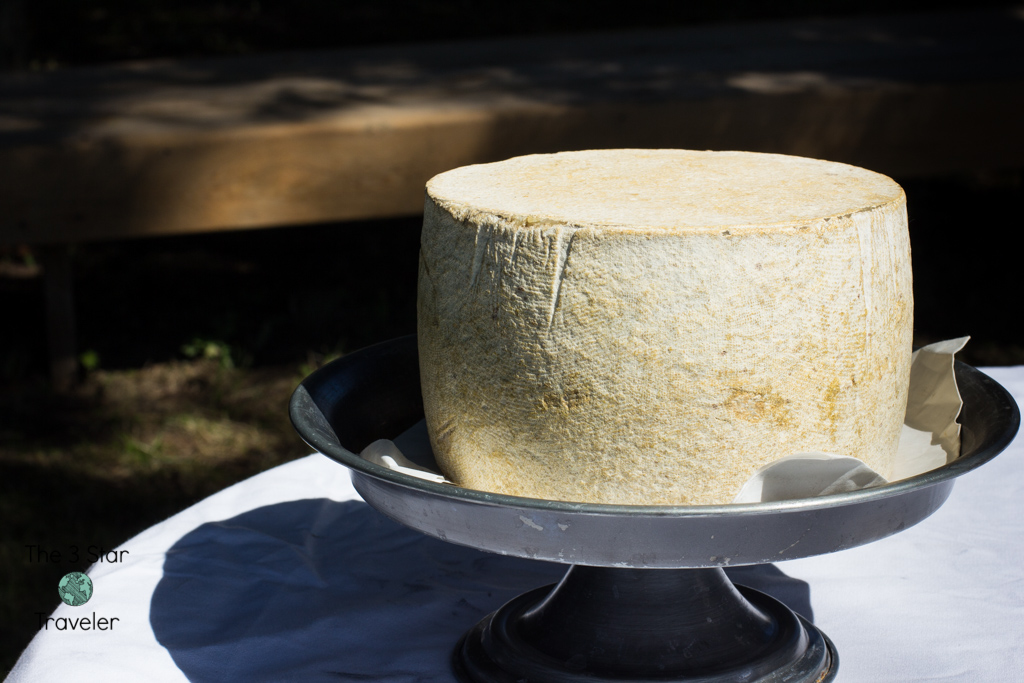 Visit the Door County Brewing Company in Baileys Harbor.
A great spot with excellent live music (the day we were there). We enjoyed some delicious saisons during our visit and grabbed some bottles to take back to our rental house for later.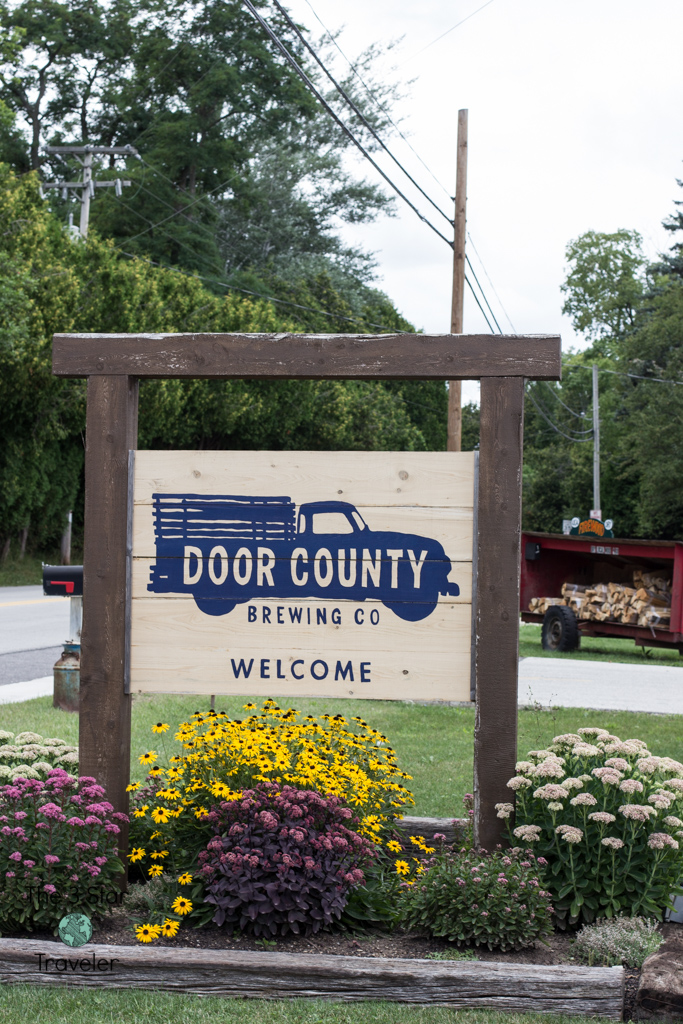 I've since interviewed the brewer for an article I wrote for CraftBeer.com. It makes you like a place even more when you can get to know the folks that run it, and this family-run brewery has an inviting vibe.  Also, their logo is super cool so get a shirt.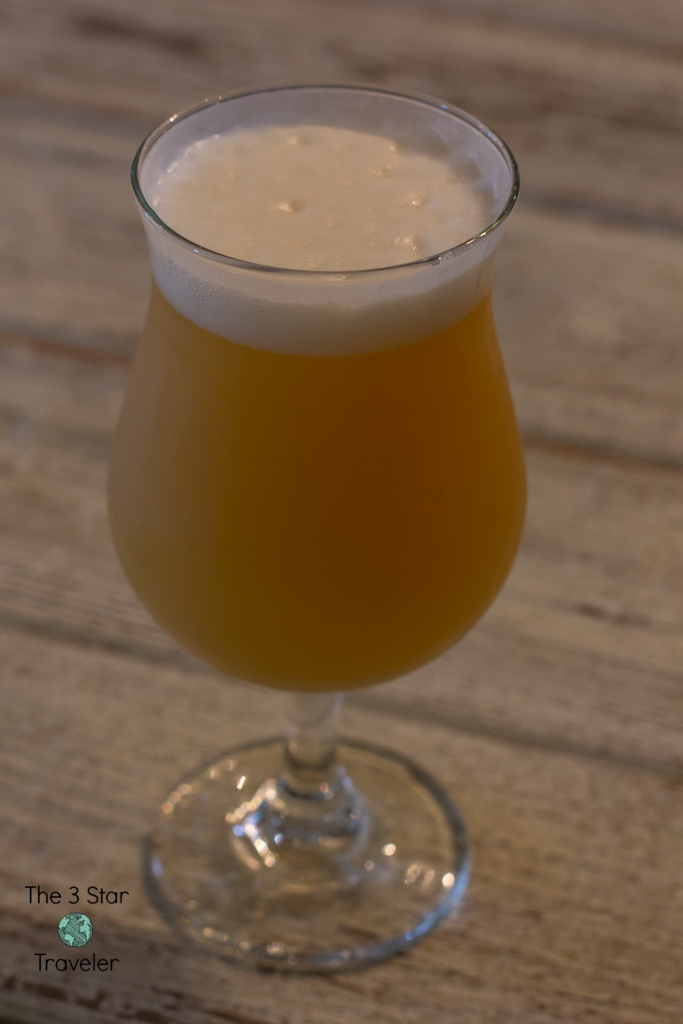 Speaking of adult beverages, be sure to swing in Island Orchard Cider in Ellison Bay.
Sourcing their apples from their orchard on nearby Washington Island, this place is producing excellent French-style ciders. They are also adding plenty of creative twists, like the cider with ginger on nitro that we had while there. This is another spot that I interviewed for an article I wrote on nitro ciders. (You probably see a trend here. I travel, I pitch, I write as much as I can.) The owner and cidermaker, Bob, was lovely to speak with and he's truly passionate about his cider.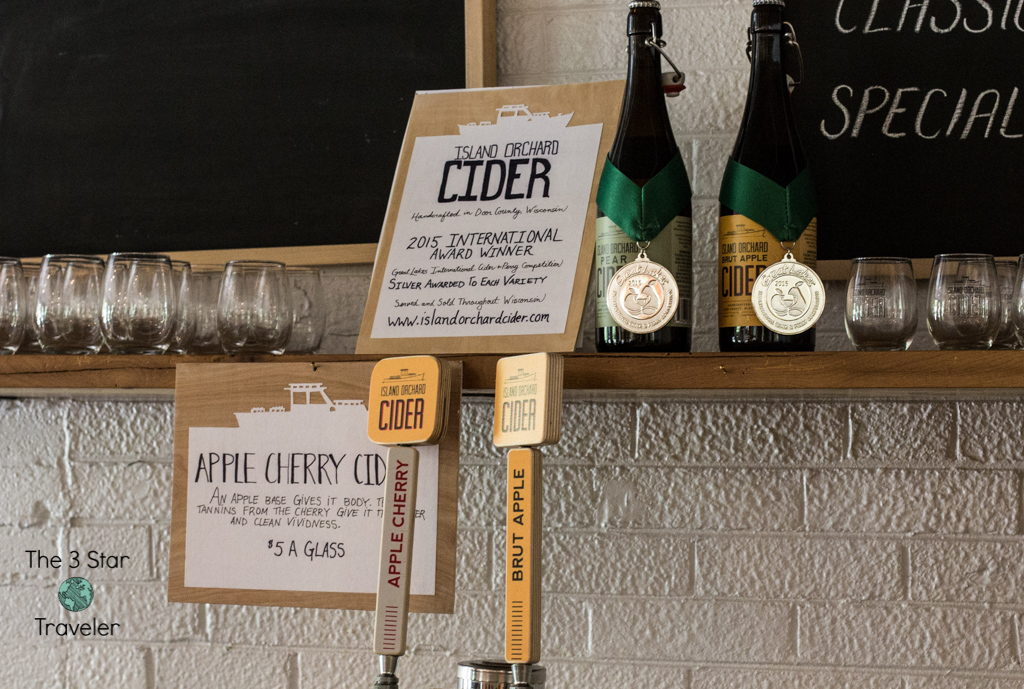 Book a boat and go fishing on the lake.
Full disclosure, this is not my cup of tea, or coffee, or beer. I want nothing to do being on the open water, but my Dan went with his family. It will look about like this when you leave, and you won't get back until late afternoon.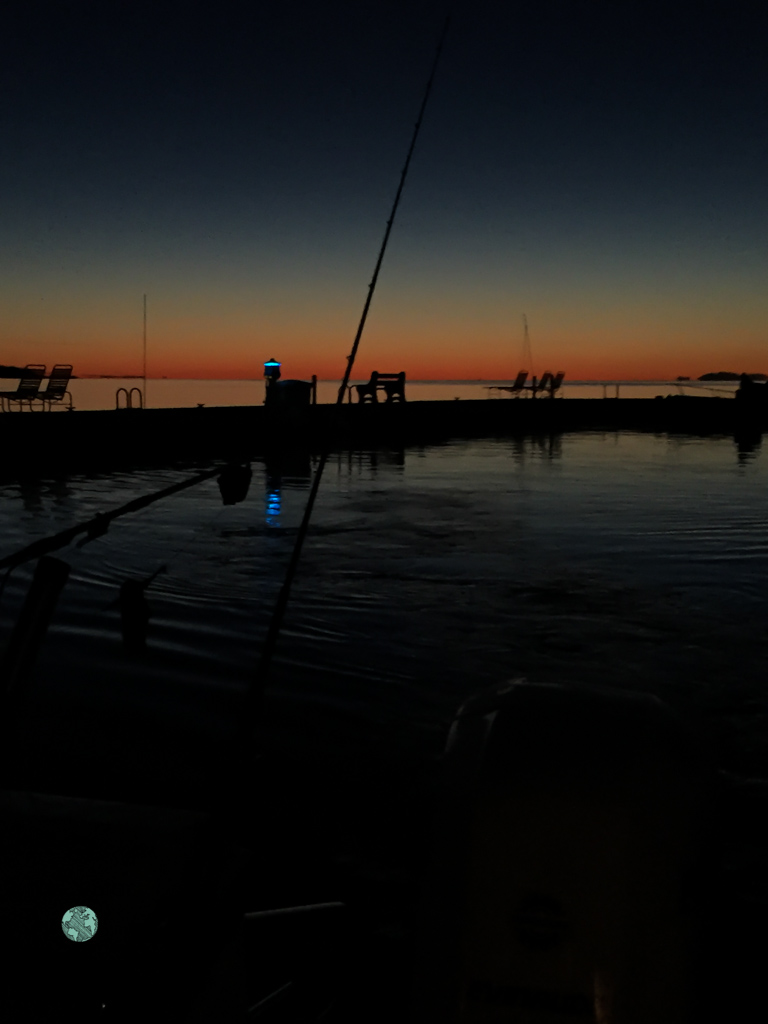 You will also have a lot of this in view.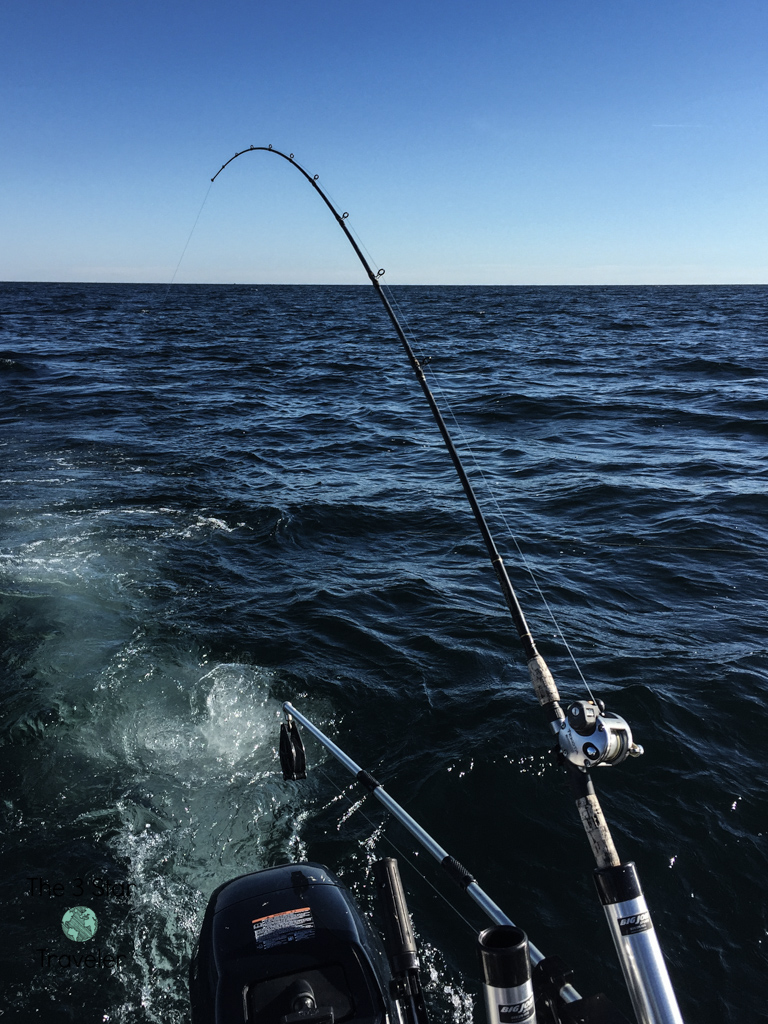 It was a long day, but they weren't left unrewarded. This is some salmon caught on the trip.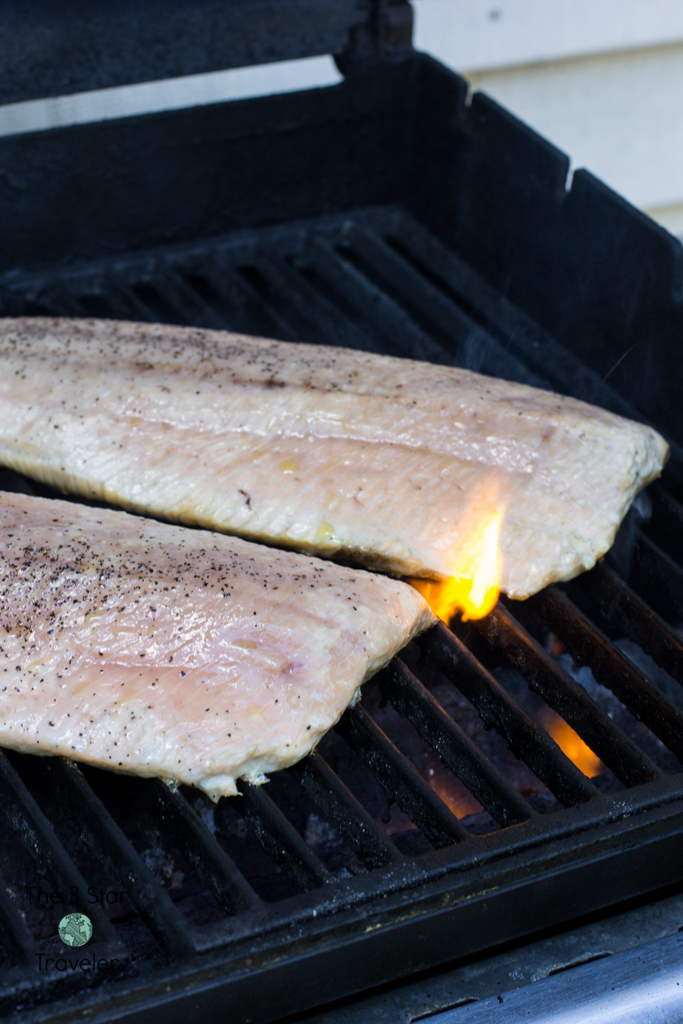 Just because I won't fish with you doesn't mean I won't help you cook it. We had it for dinner at our rental house and used the outdoor grill to add some smoky flavor.
There are many companies and individuals that offer these chartered boats. Whether you'll actually set sail is a bit unpredictable, and of course, dictated by the weather. Feel free to email us if you'd like the direct contact information for the man my family hired.
Eat well. 
While some of the towns in Door County seem a bit sleepy, there is no shortage of good, (most often) locally sourced food to enjoy. Sister Bay had the most choices of the area we stayed. In fact, if you walk just off N. Bay Shore Drive towards the water, you'll see this.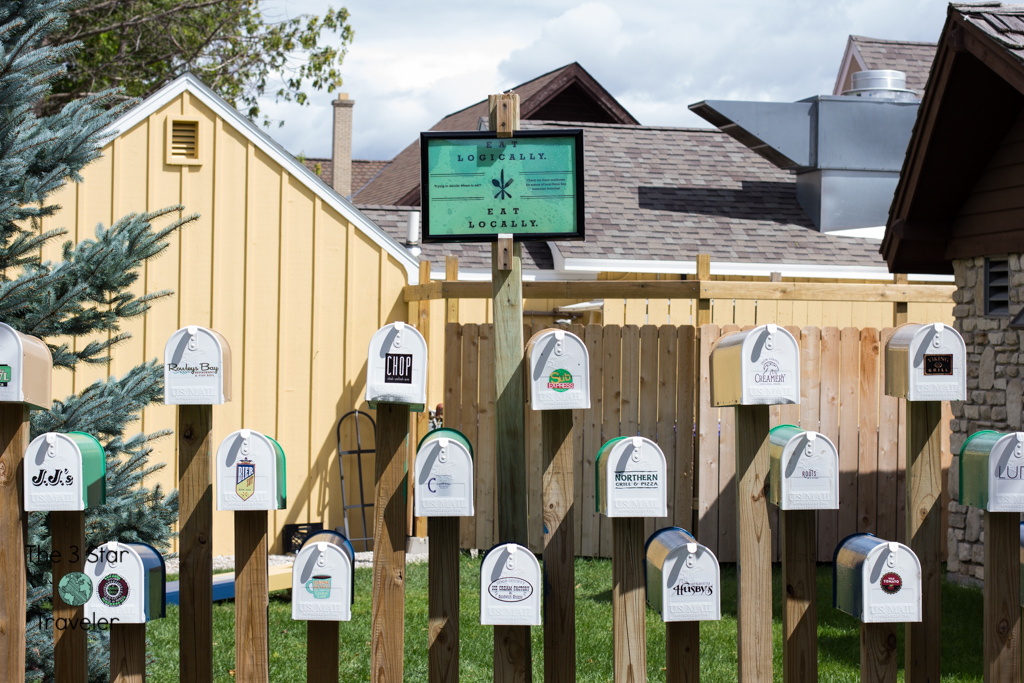 A permanent spot for menus of all the local restaurants.
Suggestions:
Door County Creamery Sister Bay – Even if you don't do the tour, go to the creamery and eat. From the charcuterie and cheese plate, to the sandwiches, the freshness of their food is unmistakeable.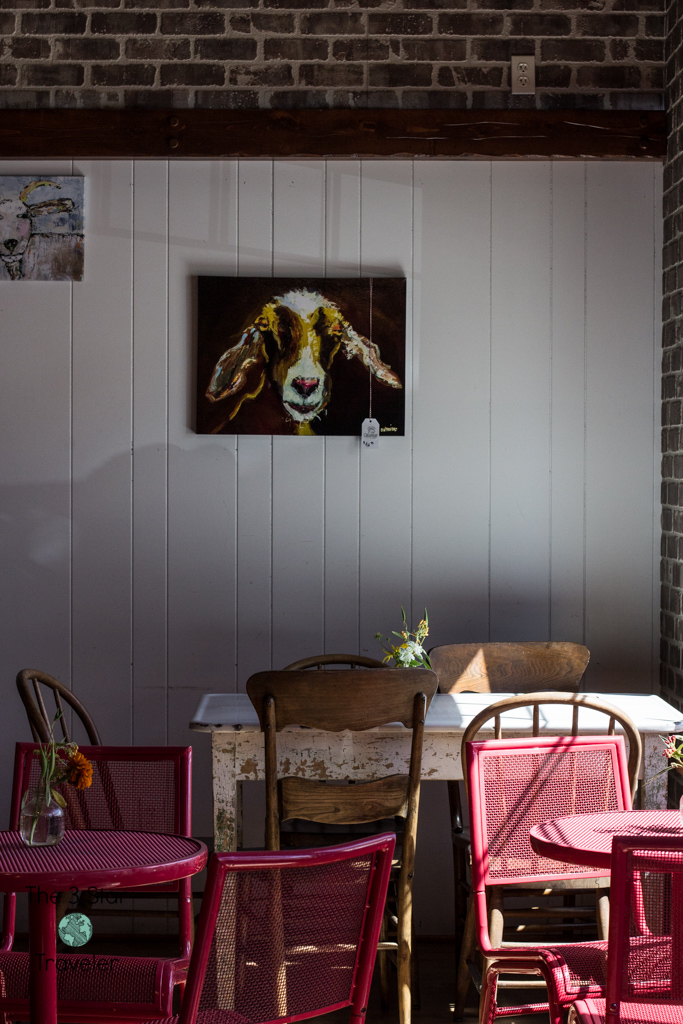 Al Johnson's Swedish Restaurant Sister Bay – The breakfast here is excellent. And I'm not just saying that because this place is known for having goats that graze on the roof.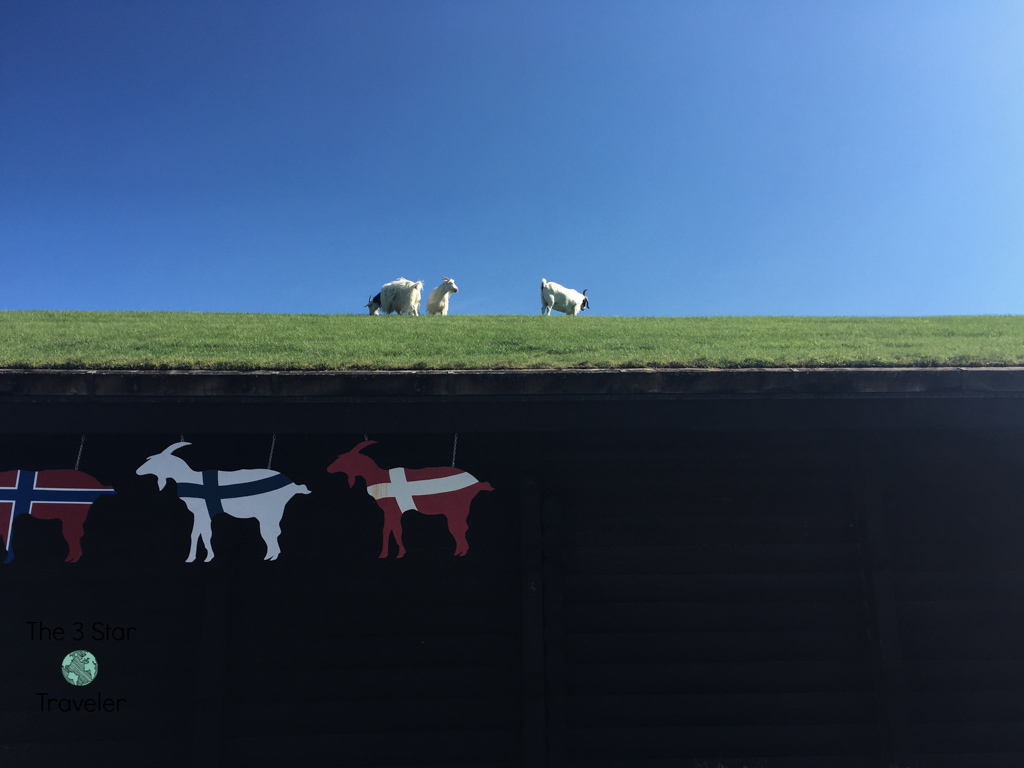 Wickman House in Ellison Bay – An absolute must for a nice dinner out. Beautifully prepared food and excellent service, not to mention the welcoming farmhouse atmosphere.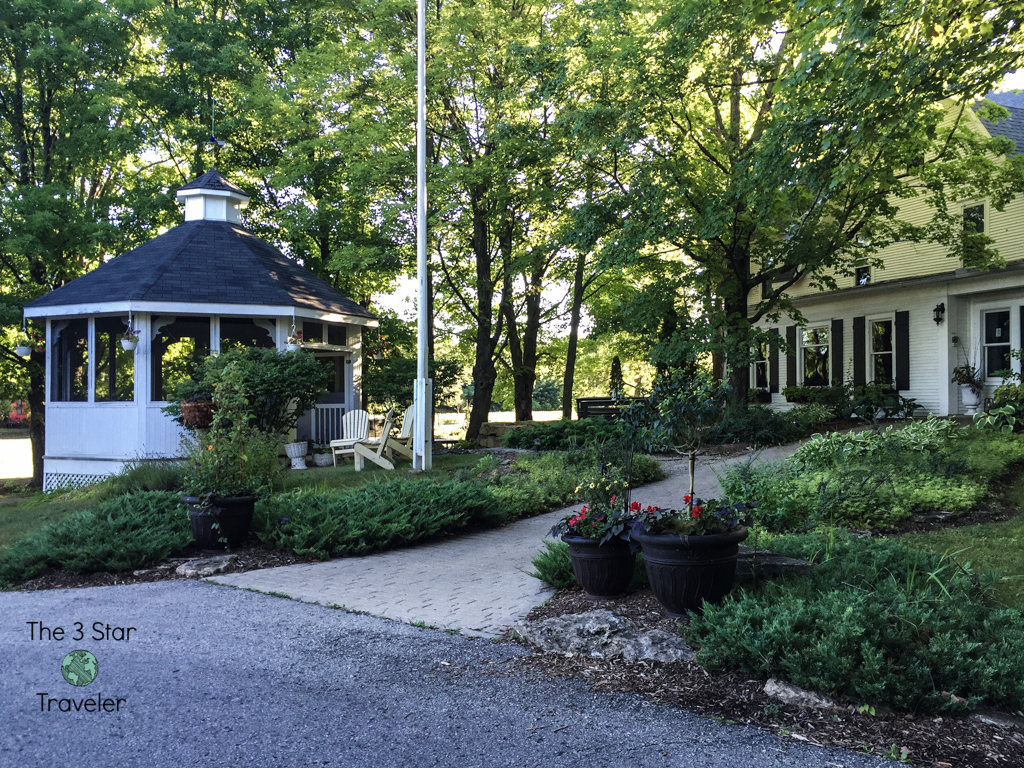 Pelletier's Restaurant and Fish Boil in Fish Creek – You must do a fish boil while in Door County. You won't be disappointed and we had a lovely time at this place. It's delicious food, but watching them cook is an even better part of the experience.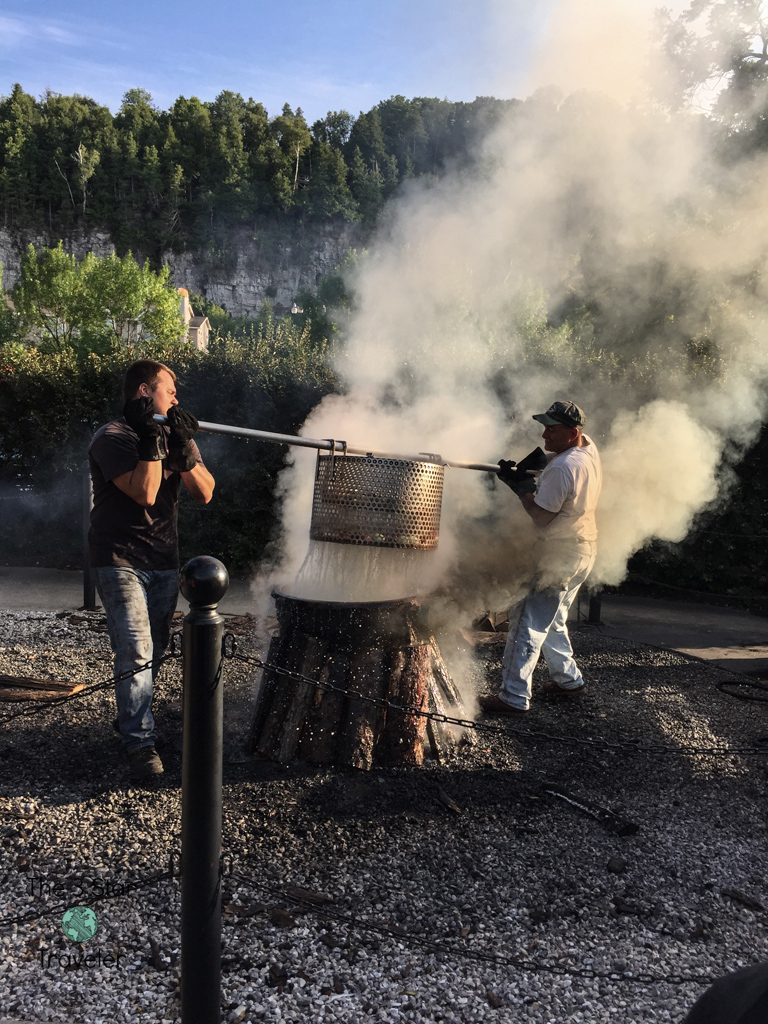 Take some time to do nothing. 
I'm always amazed at how the Great Lakes can easily be mistaken for oceans. Sandy beaches are more limited, but the waves and endlessness of the water in every direction make for the perfect opportunity to do nothing, but relax and reflect.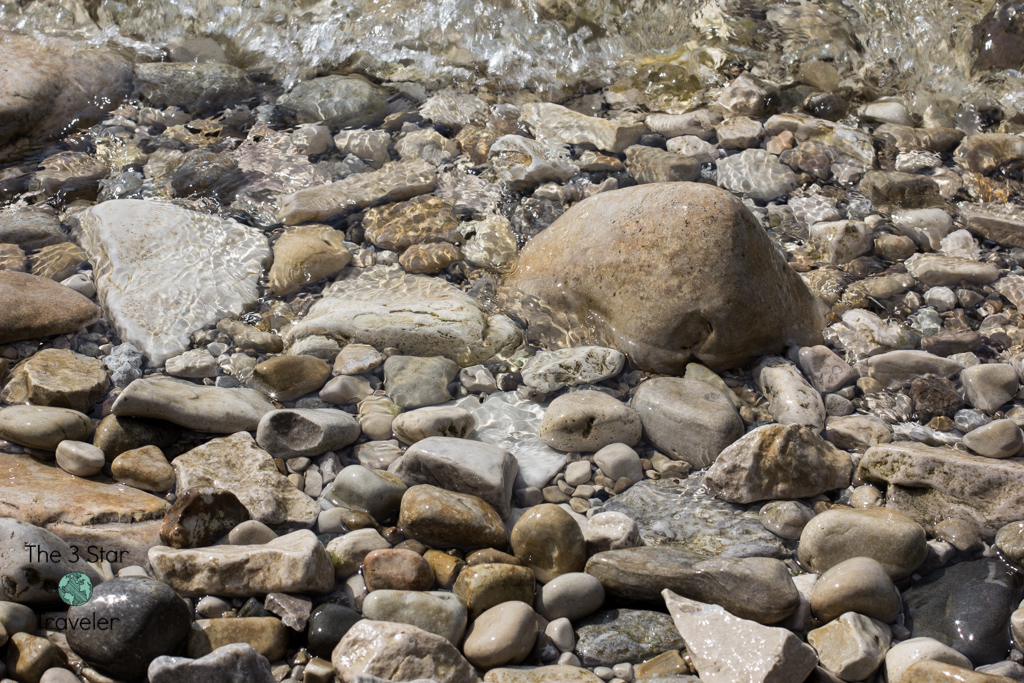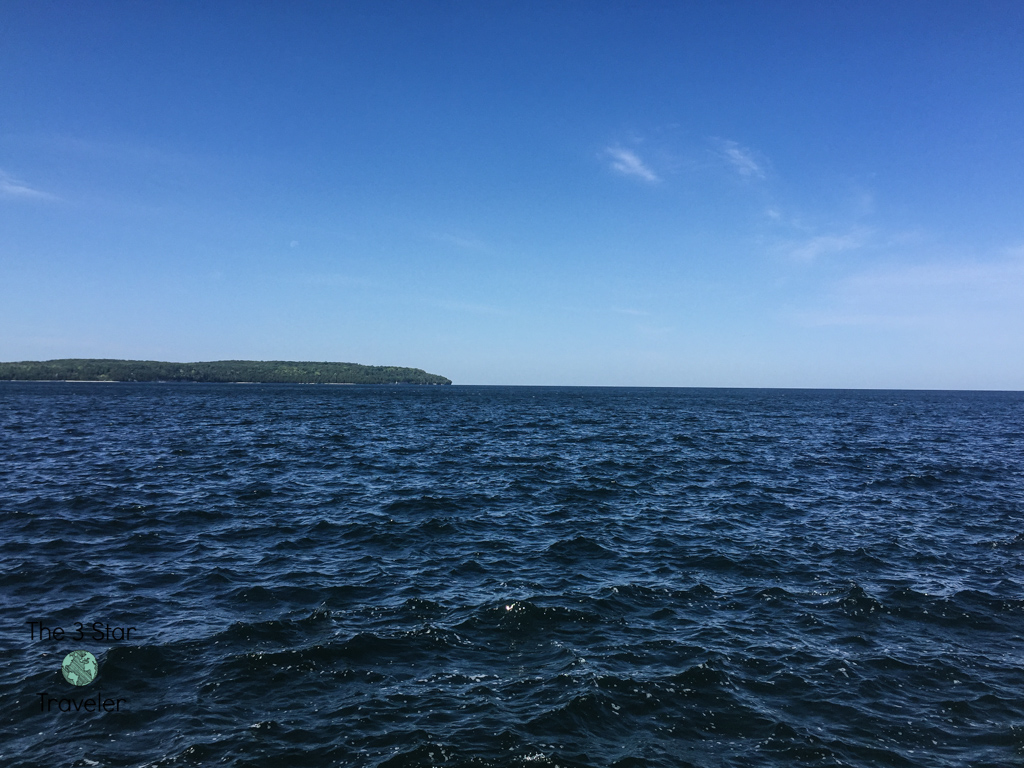 Thanks for reading! All images and content are the property of Lori Rice and Fake Food Free Productions, LLC, unless otherwise stated. Please do not republish full posts or images without written permission. What is okay? Feel free to Pin images, share links to our posts or share the photo in a round up post with the title of this post and a direct link back to it. Most photos featured on The 3 Star Traveler are available for licensing. Our contact information can be found on the About Us page.