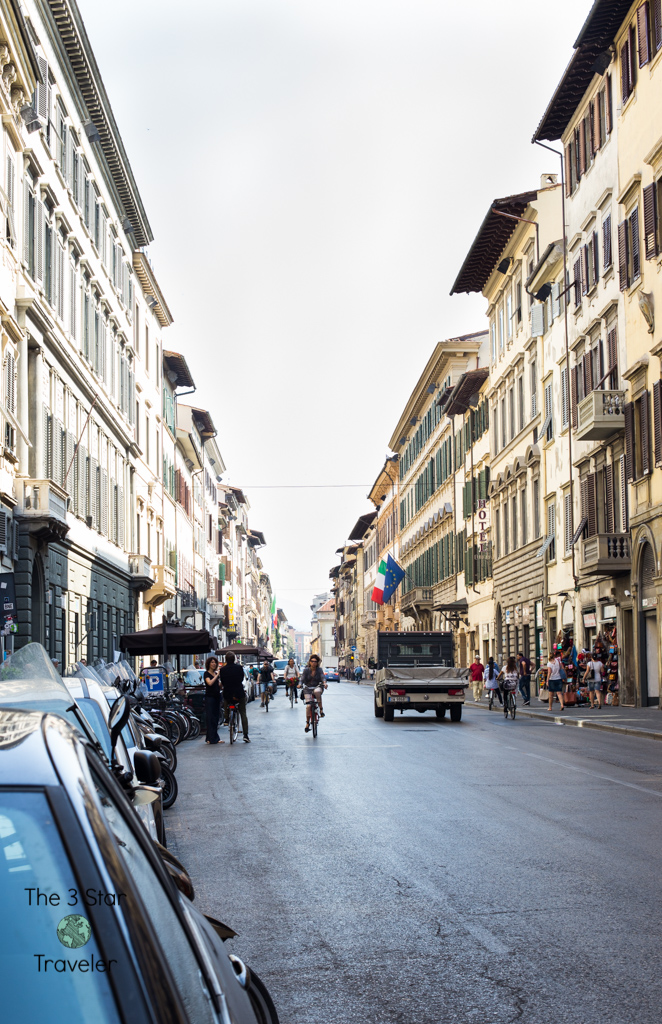 This takes a good bit of courage to write. I'm going against the crowd here, or at least against 85 percent of people I gathered advice from on travel to Italy. But here it goes.
I was completely underwhelmed by Florence.
Let me explain my side of things. It might very well be no fault of Florence's at all. I feel like I should be saying, "It's not you, Florence. It's me."
This rarely happens when I travel, me not really liking a place. And that doesn't at all mean there weren't some excellent experiences tucked into my day. After a little introduction, I'll focus on those excellent things.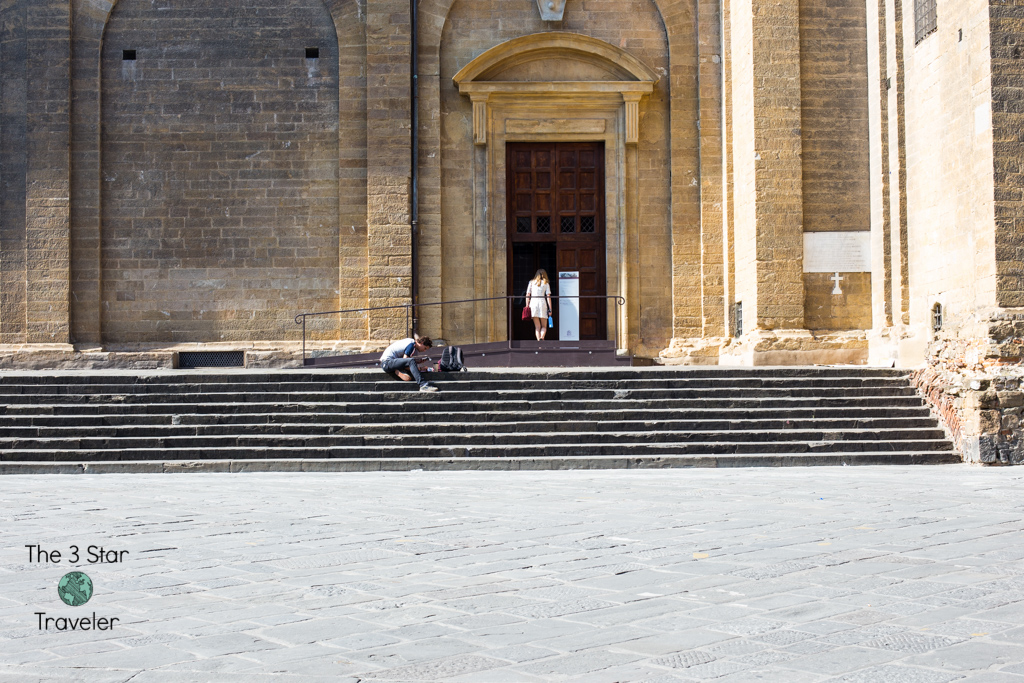 Earlier this year, I made plans to travel to a food photography workshop outside of Rome in Torri in Sabina. Wanting to maximize my time there, it being my first trip to Italy and a solo one, I arrived a week earlier to uncover some potential story ideas and experience the culture.
Rome was a done deal. And I was apprehensive about it. To be honest, I didn't think I would like Rome given the amount of tourists and random traveler stories I've collected over the years. The next definite spot was Bologna. I had no idea what to expect, but I had contacts and some tours and interviews set up for me, so it was a go.
The third pick would be more exploratory. It would be a transition day. I'd leave my rental in Rome in the morning and then return to Torri in Sabina for the workshop that same evening. I tossed out several locations within day-trip distance to fellow travel lovers and the the most resounding answer – Florence.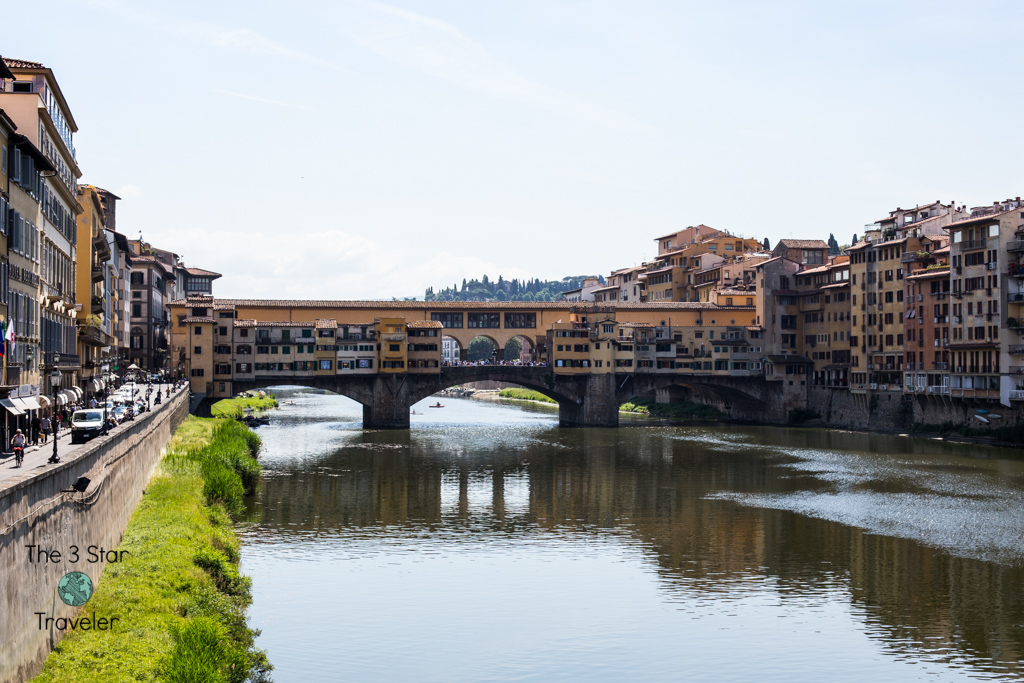 I was excited. I would be on my own without a schedule so I researched the heck out of places to see and spots for authentic food. I got even more tips from locals as I made my way through the other cities mentioned.
It turns out I loved Rome. What I thought was going to be a tourist nightmare (one everyone should see, but still) turned into me walking 20 miles over two days, part on my own and part with a local who was showing me around. I was able to get myself away from massive groups of people and when I was with them it was a pleasant mix of cultures from around the world. I rarely heard English, but when I did it was a mix of accents and origins. It was lovely.
Bologna, so extremely different, but I developed an equal fondness. Other than the people I met there and translators, I'm not sure I even heard English. As the sun set on my short day trip, I was assured by a new friend that everyone relaxing at tables with their aperitivo were local residents. I got an overwhelming sense of the true culture, despite being an outsider.
Then I arrived in Florence. A few things that might have influenced how I felt include that I was carrying my pack with me that day. While not huge, it was heavy. I took a lot of breaks. I was tired, yet still incredibly enthusiastic to be in Florence. I had looked forward to it all week convinced that it would be my favorite by far.
I left the train station and headed straight to the central market. I'd taken a similar trek in Rome. The experiences could not have been more different.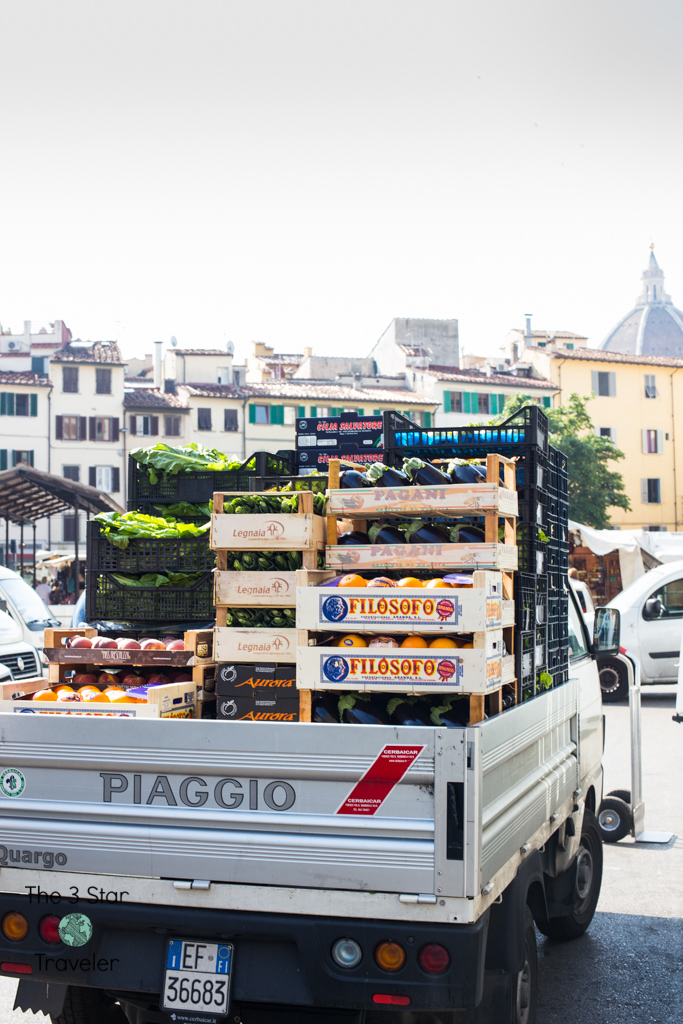 The first thing I noticed was that I kept hearing English. And not the lovely mix of accents like in Rome. It was more like I was in the SaveMart here in the South Central Valley. I kept thinking – oh, I'm near the train station. I just need to get out of the high traffic area. Nope. Everywhere I went I felt like I had just stepped off a tour bus with the rest of my fellow Americans.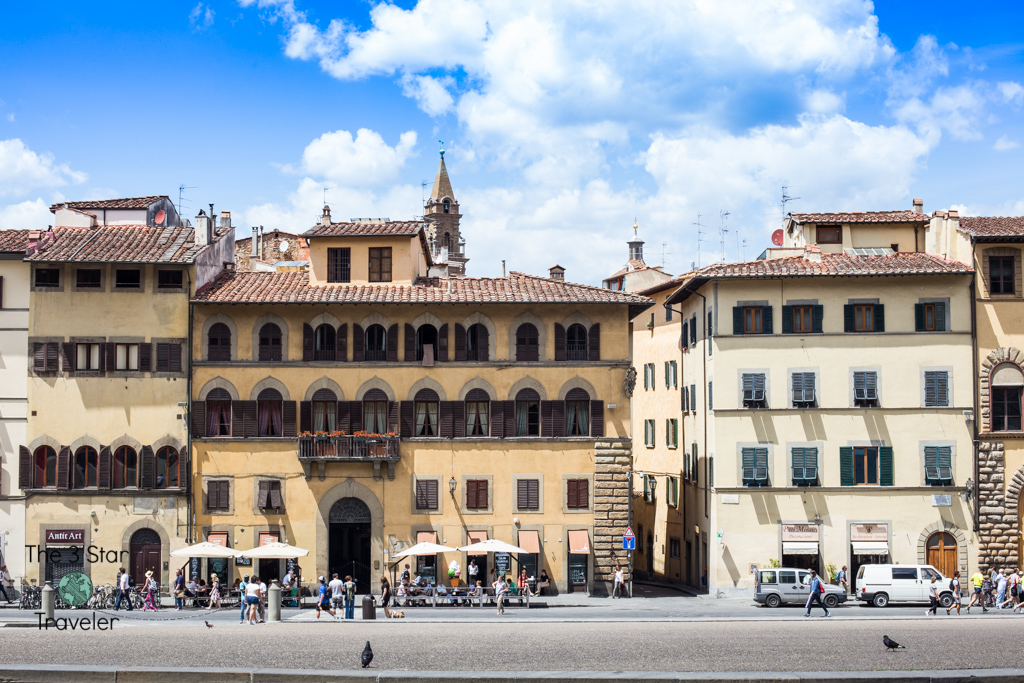 Guess what. I was a US tourist visiting Florence just like everyone else. Guilty as charged. There were two reasons why this influenced my perception of Florence so much. 1)  It is not the type of travel experience I wanted to have in Italy. If it had happened in Rome I would have taken it with a grain of salt. I simply was not expecting it at all in a smaller city like Florence.  2) It was such a contrast to the experiences I had in Rome and Bologna. I should also probably mention that it wasn't the number of people, it was the diversity. To be honest, as you can probably see from some of my shots, the crowds were no where near what they can reach mid-summer.
I even went so far as to pay to switch my departing train ticket to an earlier time. I mean, who does that?! I must be crazy. I knew Torri in Sabina would be incredibly remote and I could not wait to get out of Florence and return to the feelings I had in the two cities prior.
When you want so badly to enjoy a place and you strive to be open to all types of travel experiences, it is so hard to admit when something simply wasn't your thing. Would I go back? Sure. I mean, I disliked Dublin on my first visit, but after trip two and three it managed to creep into a special place in my heart. There are other Italian cities I would visit long before going back to Florence, though.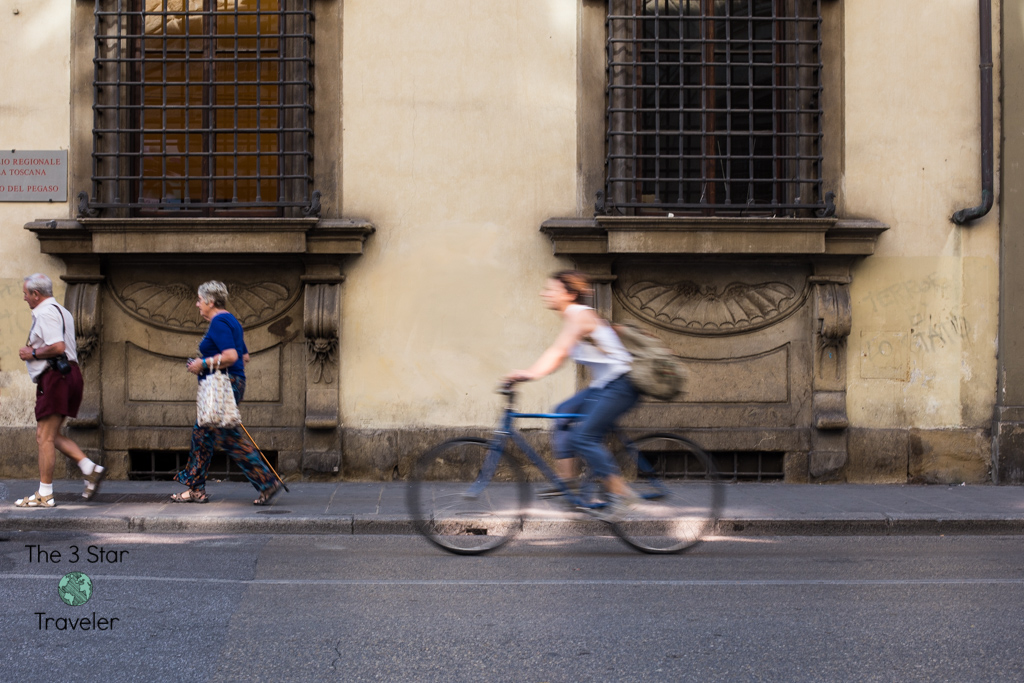 All that being said, along with resting on the streets and pausing to capture photos, my research took me to two excellent spots. Whether you arrive and immediately adore Florence (like just about every person I talked to prior to taking my trip) or you need some more convincing like I do, check these places out.
I needed a coffee. Though it was a 20 minute walk from where I was near Cattedrale di Santa Maria del Flore when I decided this, I knew I needed to venture out to find something that at least felt less touristy. This was it.
I almost circled the block twice before I peeked down a short walkway between two buildings finally spotting it.
It's a cafe in an old prison yard. And if you have even a bit of photographer in you, you could spend all day photographing both the inside and outside of this place.
I wanted Tuscan food. I was fortunate enough to visit three different regions during one trip and I was determined to try something extremely authentic from each. I had a list of restaurants a mile long, but this place had stood out to me because I read they served pappardella al cinghiale, pappardella pasta with wild boar ragu.
As I walked to find this place, I realized things were getting more and more remote. I was barely passing a person or two on the street. I knew it was going to be a good choice. I got there right when they opened (according to the website) and hung out a bit until I got the nod to come in.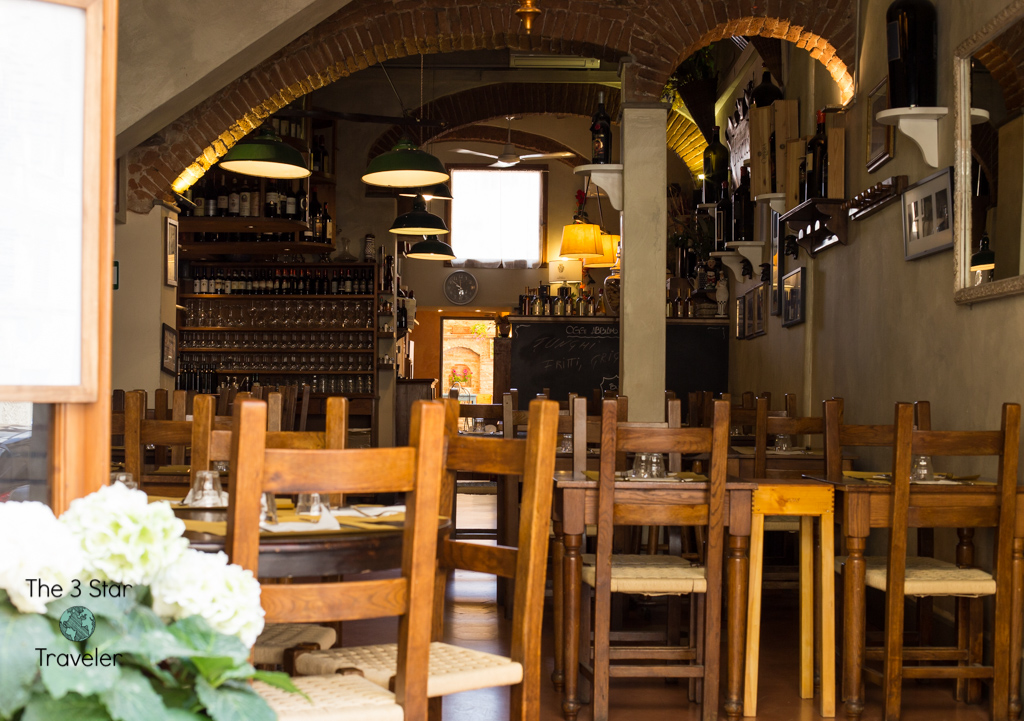 I was given the list of lunch specials and used the handful of Italian food words I know to ask for the regular menu. I wanted that ragu! Once I sat down the place filled up…with everyone speaking Italian. People were clearly on their lunch break.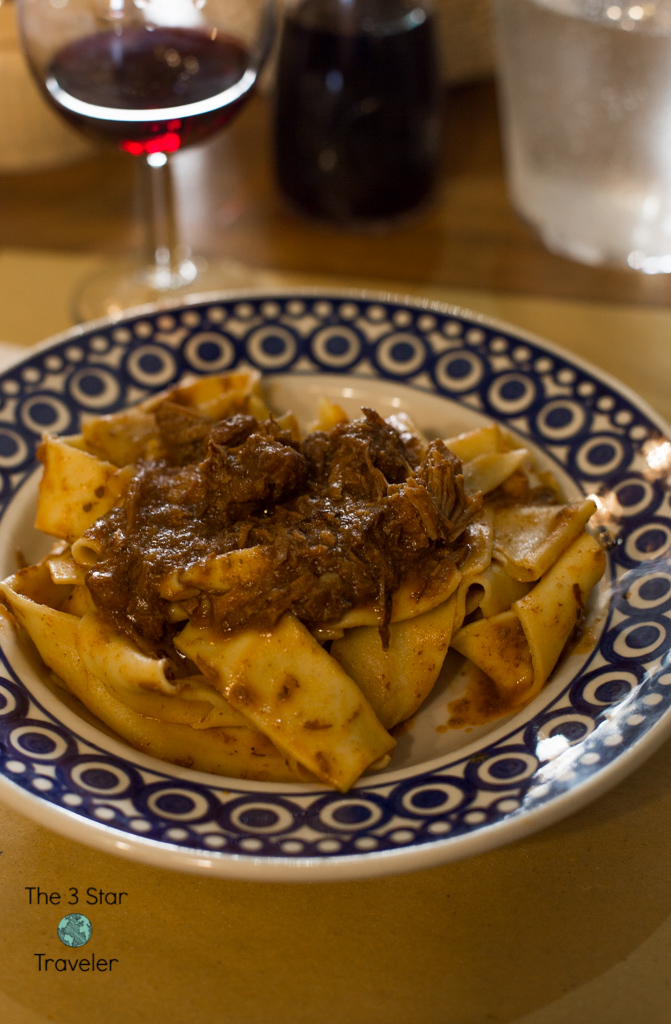 I did not have a bad meal in Italy (some bad gelato, but that's beside the point), but both the food and the atmosphere made this one of the best meals of my trip.
There are plenty of other excellent spots, of course. These are just two that I found digging through blog posts, and given how great my experience was, I highly recommend them.
If you've been to Florence, I'd love to know what I should do on future visits to have a more authentic experience in Tuscany. Any must-see small spots I need to get to on the outskirts or hidden gems I should know about? Do tell.
Thanks for reading! All images and content are the property of Lori Rice and Fake Food Free Productions, LLC, unless otherwise stated. Please do not republish full posts or images without written permission. What is okay? Feel free to Pin images, share links to our posts or share the photo in a round up post with the title of this post and a direct link back to it. Most photos featured on The 3 Star Traveler are available for licensing. Our contact information can be found on the About Us page.