We've had the pleasure of traveling to Ireland several times and one of my favorite things remains the Irish food markets we've explored around the country.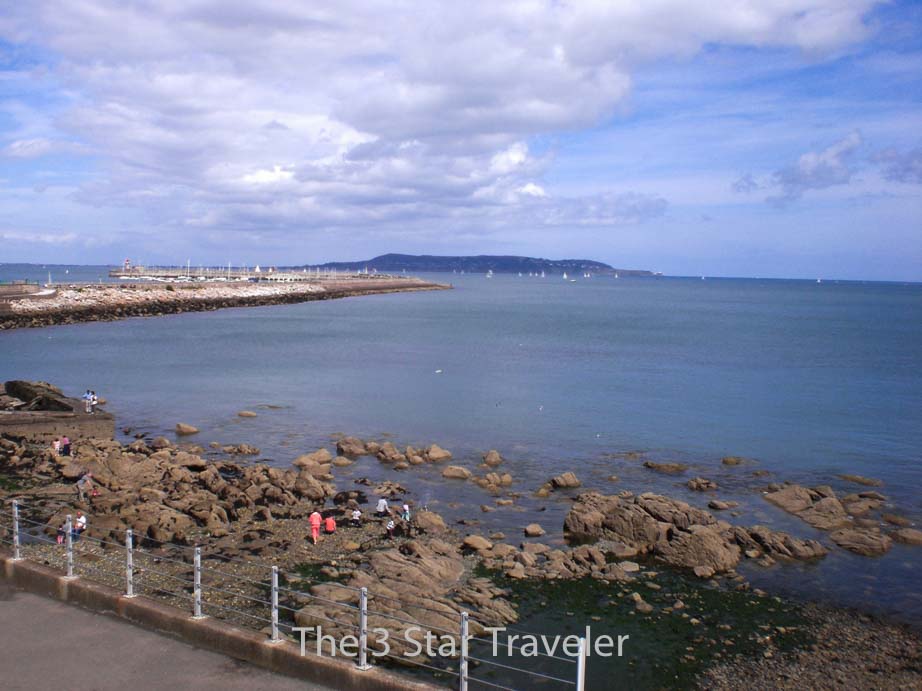 Ireland didn't draw me in with food; it was the scenery I wanted to see. But after multiple trips, I've learned that when it comes to all things culinary, this is a country that is not restricted by its small size.
Despite the confines of an island, the Irish make the most of resources. Cheeses, breads, and seafood; you will find few places in this world with better offerings. Foods not grown there can be found in markets as well, and they are the best imports available; cherries from Italy, plums from France, and chocolates from Belgium.
If it weren't for my husband tugging my arm as a gentle reminder that there are other sights to see; I'd spend the whole day in an Irish market. Should that opportunity arise, here are a few I'd choose.
Favorite Find:  Cheeses and seafood
A main attraction in Cork, I researched this market for months before our trip. Be prepared to explore countless displays of Irish milk cheeses, and seafood that has yet to touch a freezer.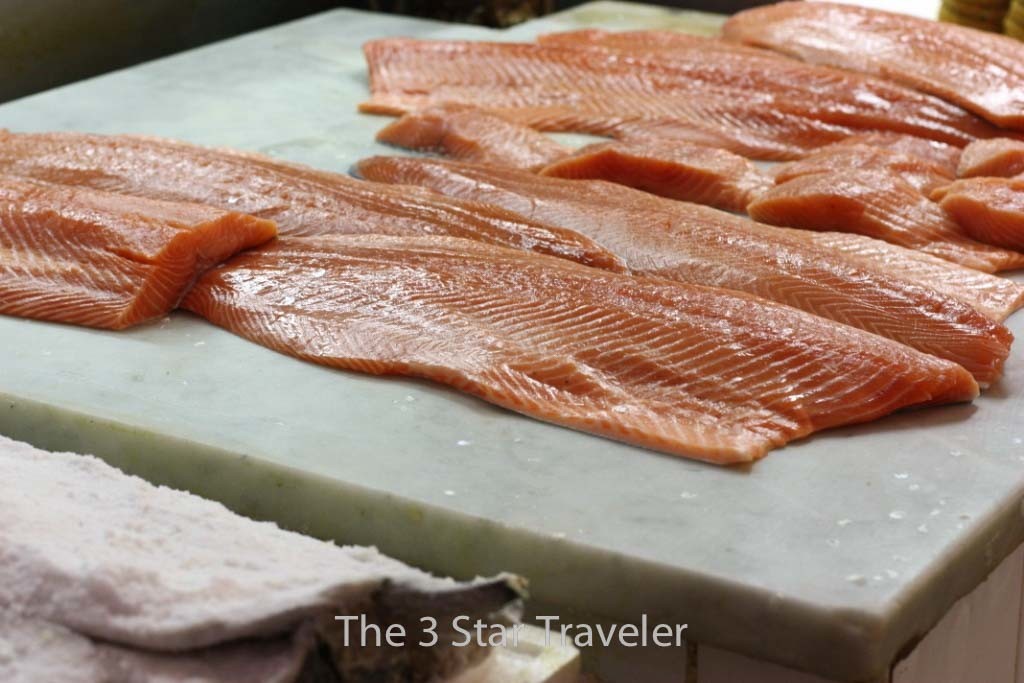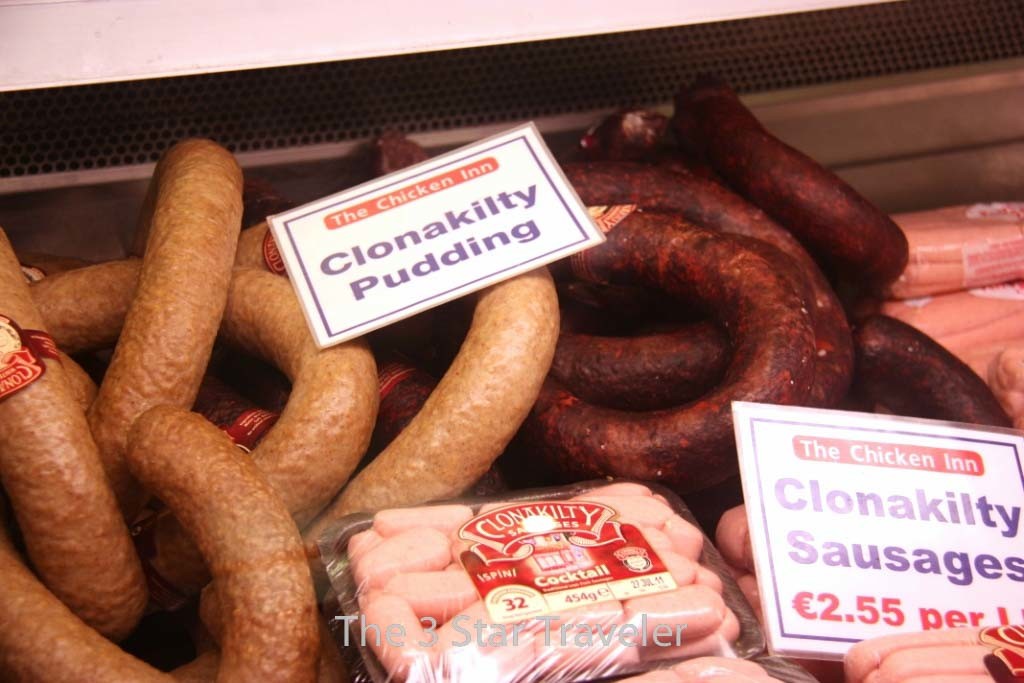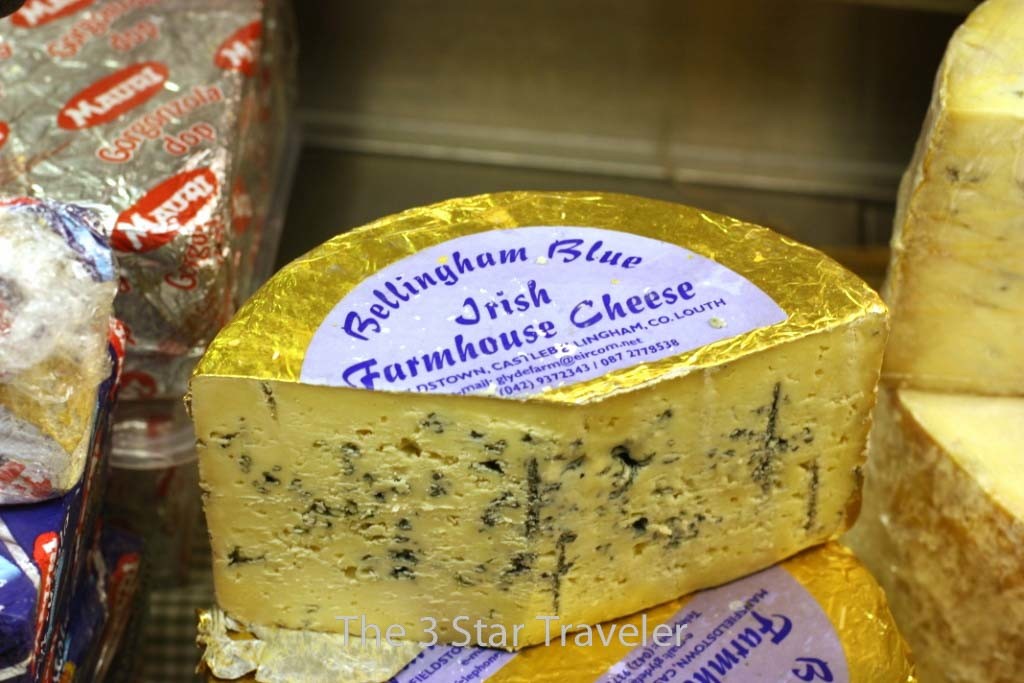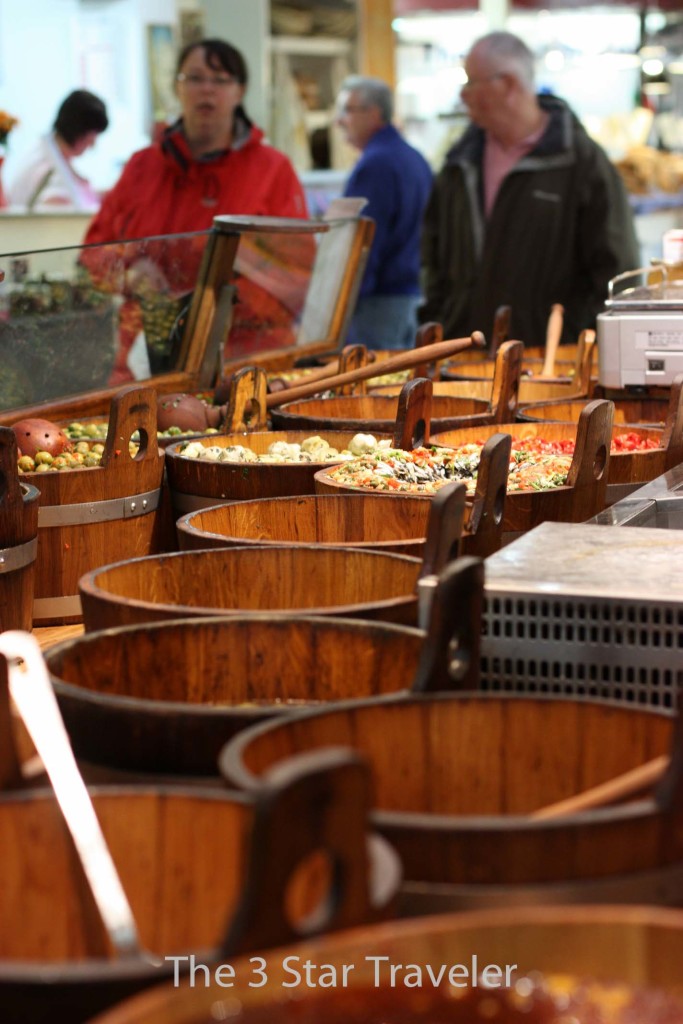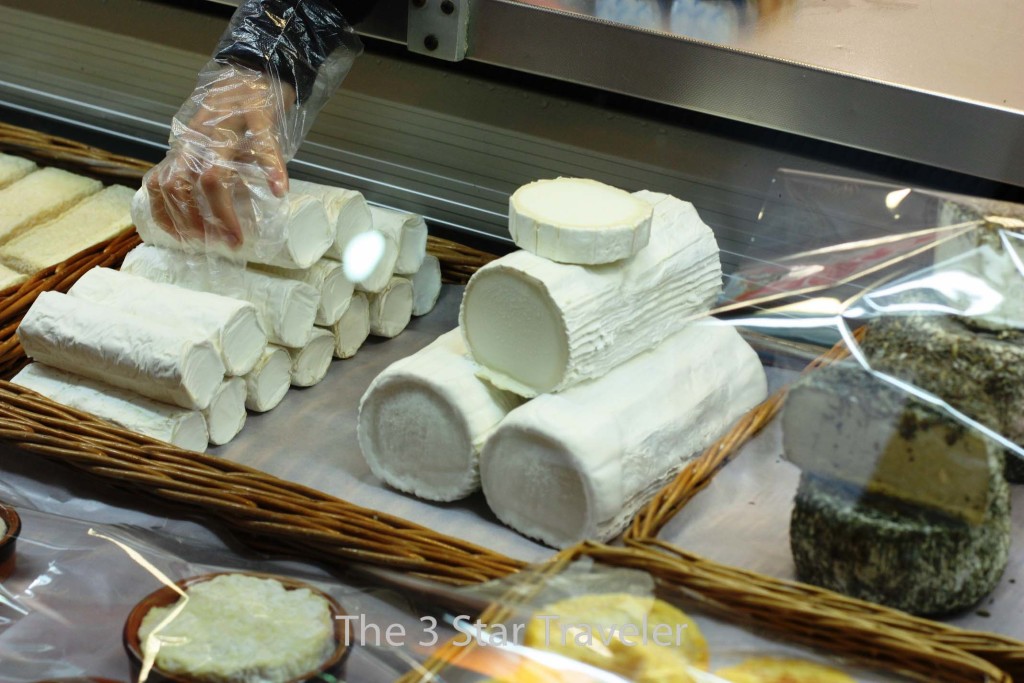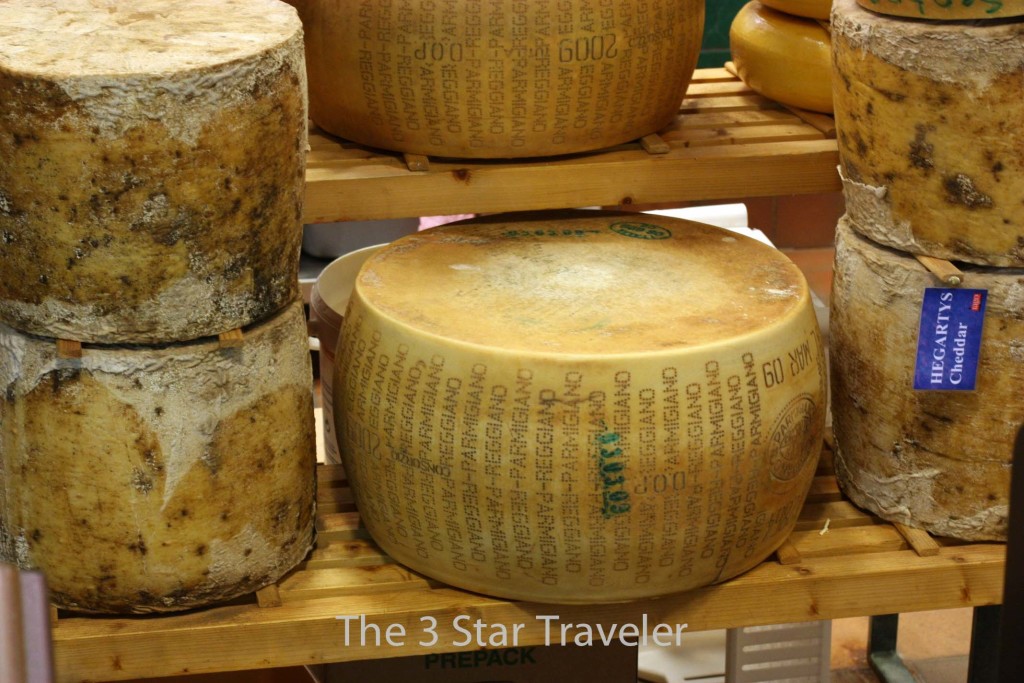 Tip:   If you are taking a day trip to the surrounding cities stop in and grab a sandwich from the Sandwich + Salad Bar to take a long. They are big, but don't plan to split them. One bite of the gourmet ingredients, and you'll want it all to yourself.
St. George's Variety Market, Belfast
Favorite Find:  Scones
Our only option to visit the St. George's market was early, as soon as it opened on Friday, around 6:30 am. What we saw was enough to make me visit again on our next trip. While I would have enjoyed sticking around to see the final pan of paella being prepared before our eyes, I had to settle for a take-away blueberry scone for our train and bus trip to Giant's Causeway. By settle, I mean the scone was absolute perfection.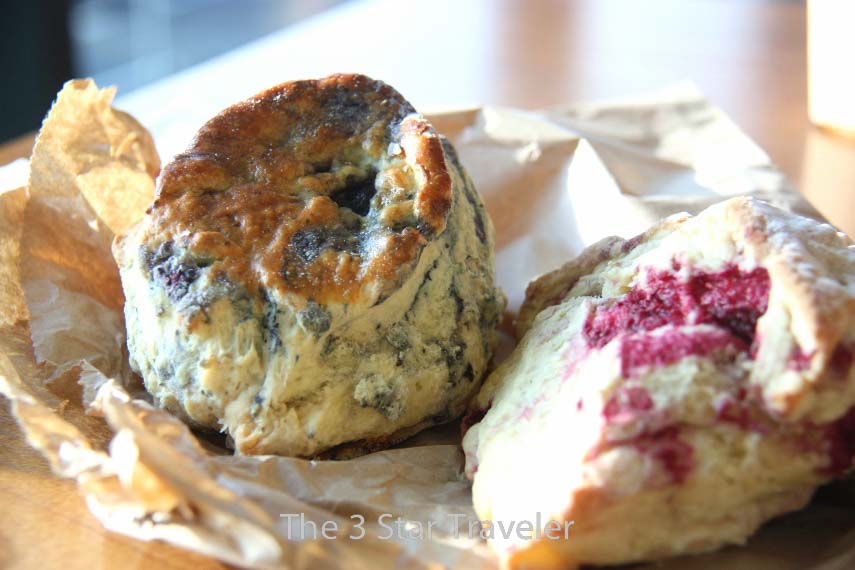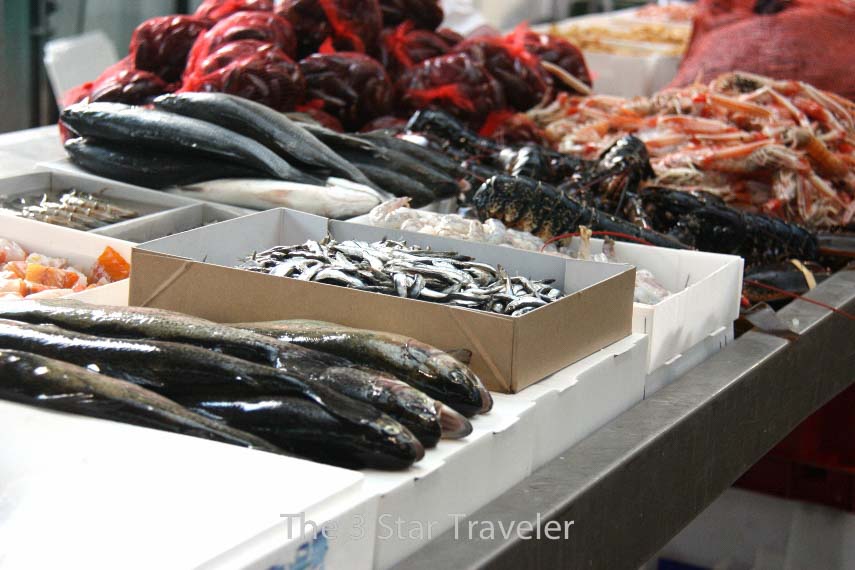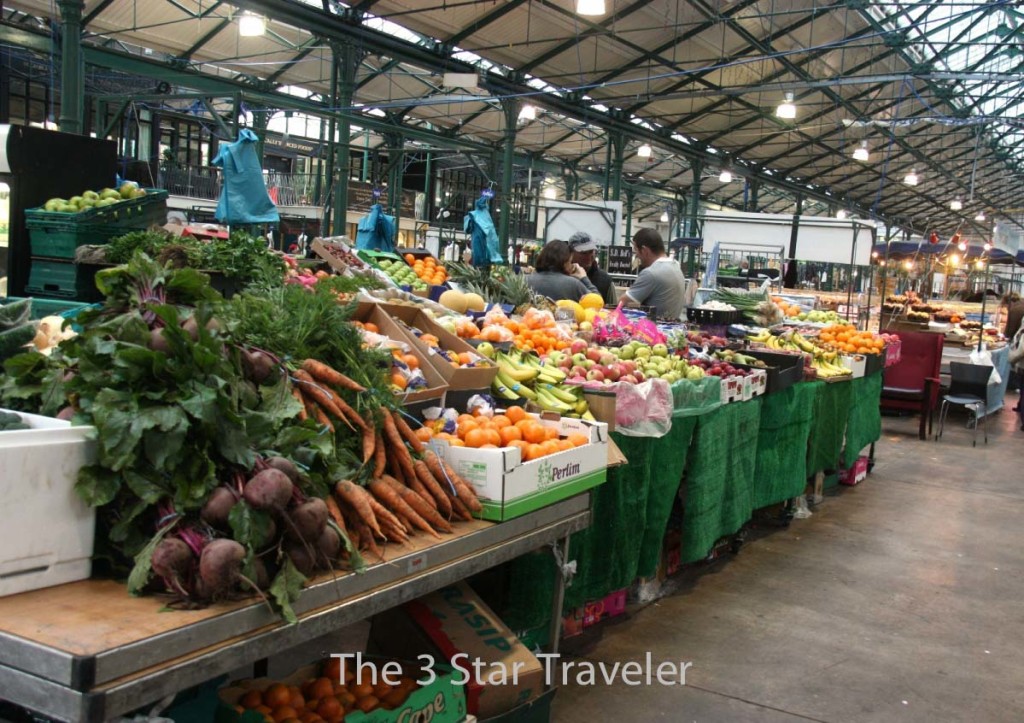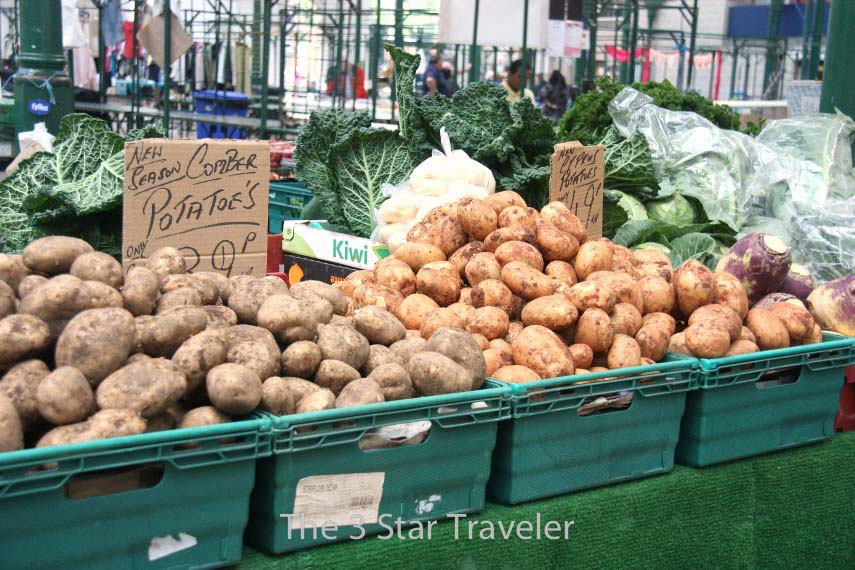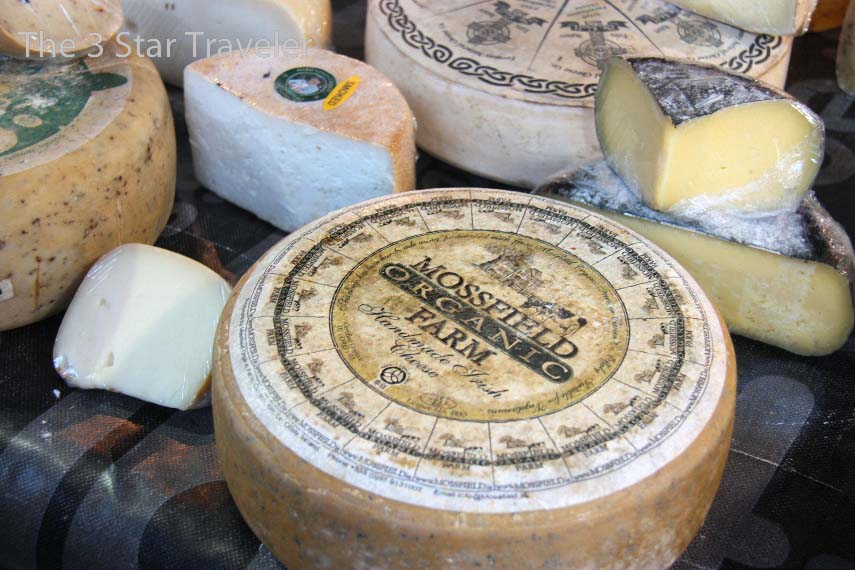 Tip:  The market opens at 6:00 am on Friday, but wait until about 8:00 am to go if you want the full experience.
Favorite Find:  Breads
Occasionally, I find markets by accident. While strolling around Dun Laoghaire late on a Sunday morning, that is exactly what happened in People's Park. First I saw the vendors, then I saw the food, and then it dawned on me that I'd discovered my happy place. Although small and not in a permanent structure like the others I've described, this market provides everything you want in a Farmer's Market:  fresh produce, happy families shopping, and a view of the Irish coastline.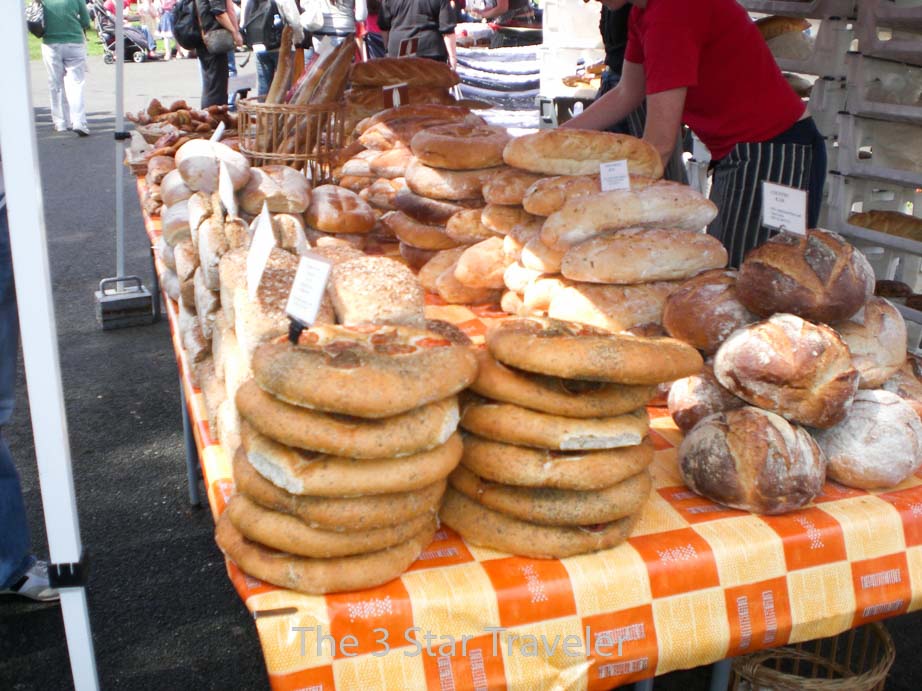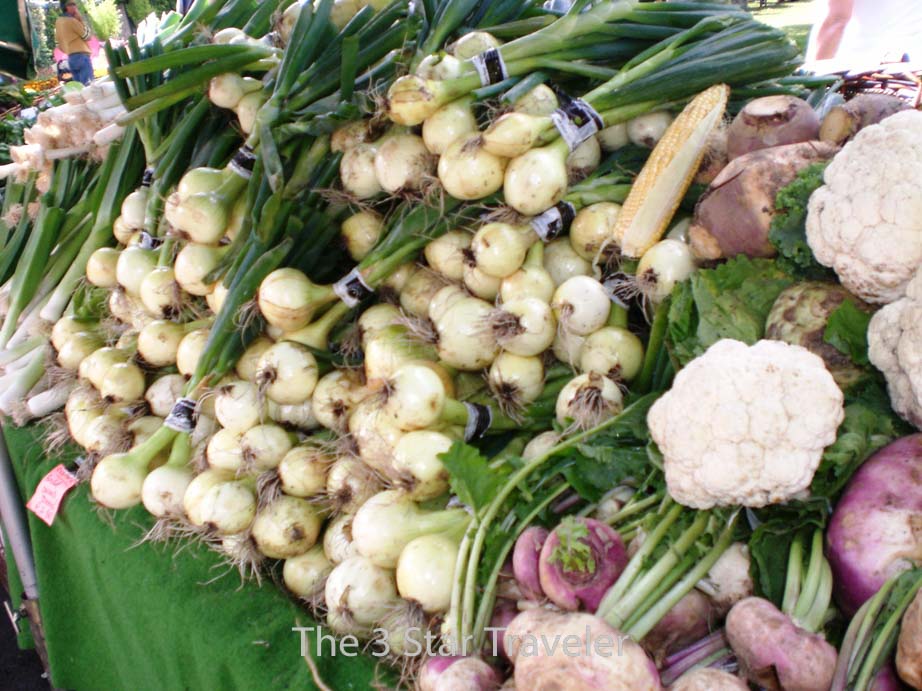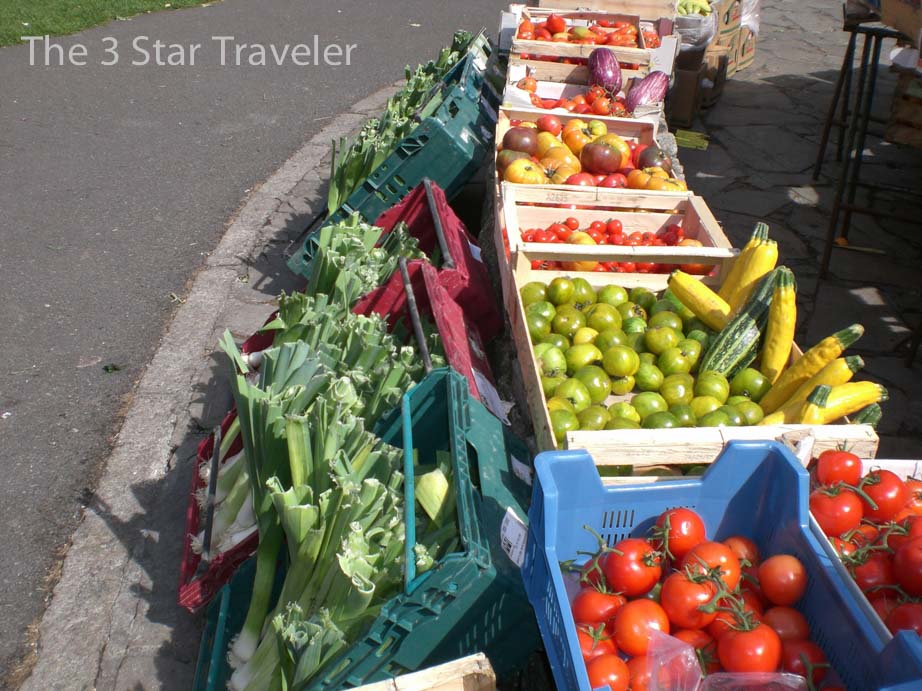 Tip:  Seeing the whole market won't take long, so plan to grab some tea at the small shop in the park and spend some time people watching.
Favorite Find:  Local and imported fruits
I admit I have some luck when it comes to finding markets. I seemed to have a knack for being at the right place on the right day. That's what happened in Kilkenny. Only 2 hours before we were set to leave and travel to Dublin, my husband returned from a run to tell me they were setting up a market by the castle. Much more rushed as I would have liked, we grabbed some fruit and chocolates for our trip. As an U.S. American who has limited exposure to the fruits of Europe this market was an eye opening experience.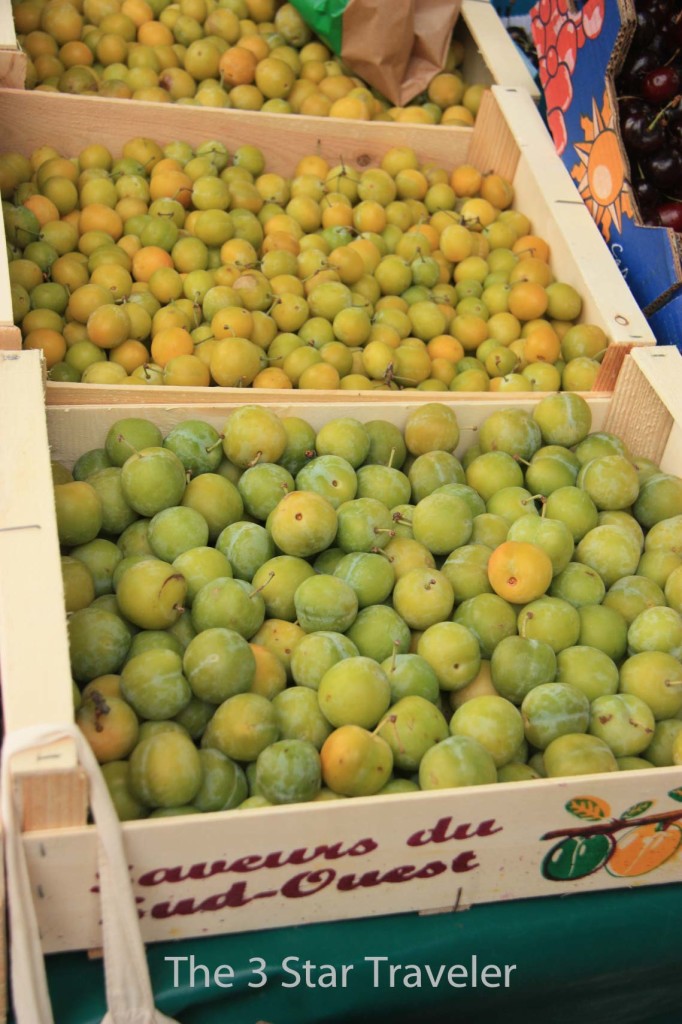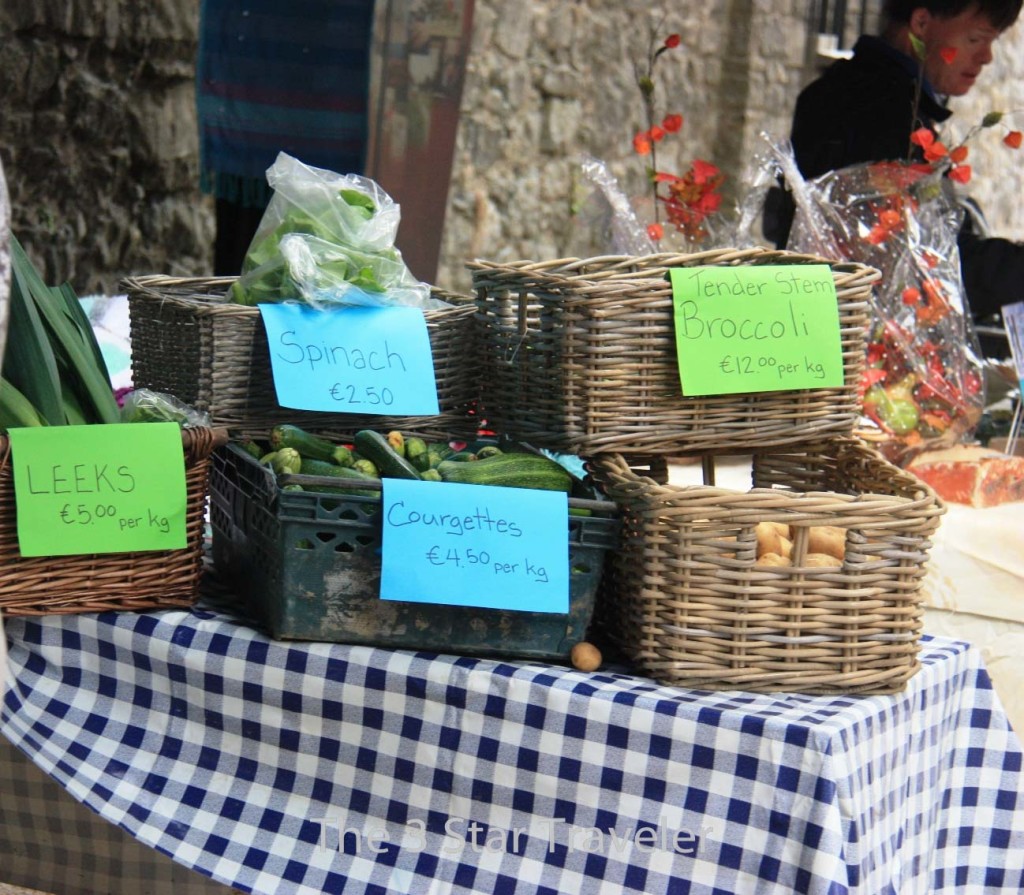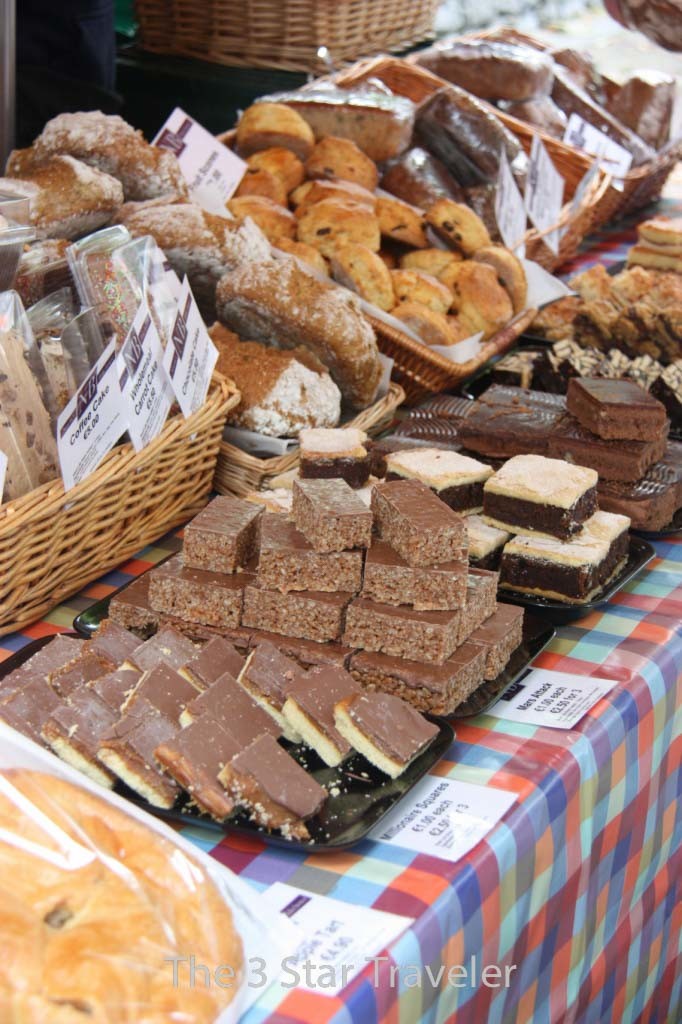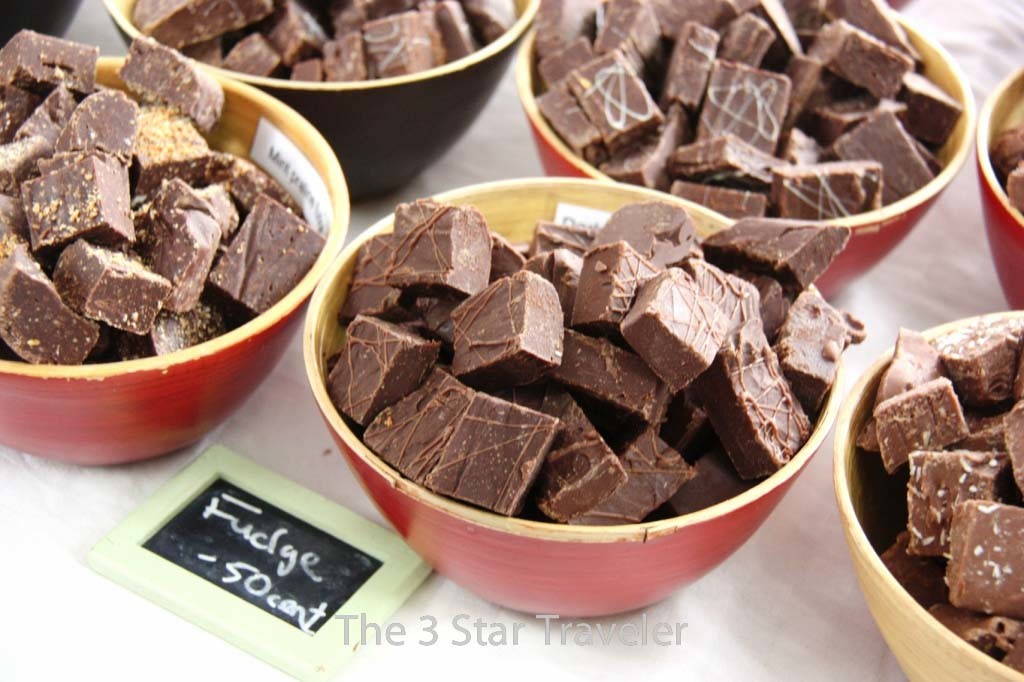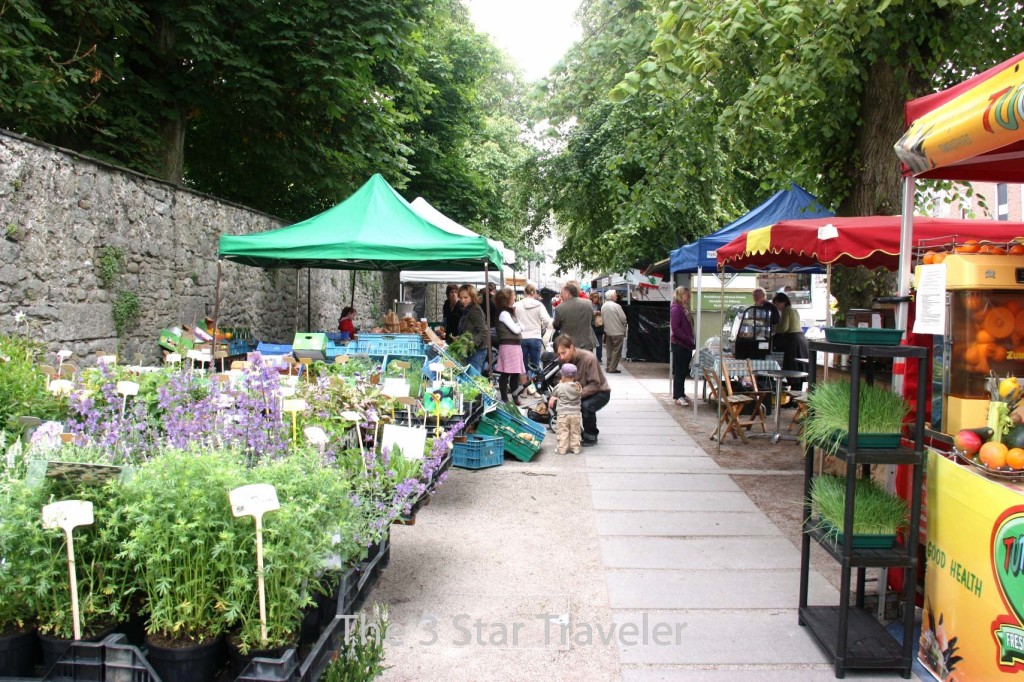 Tip:  Allow plenty of time to talk to the vendors, especially those offering organic produce. They are full of interesting information about the fruits and vegetables of Ireland and beyond.
Thanks for reading! All images and content are the property of The 3 Star Traveler and Lori Rice, unless otherwise stated. Please do not republish content or images without written permission. Feel free to Pin images, share links to our posts or share the photo in a round up with the post title only and a link back to it. If you want to use a photo or content, just ask. I'm sure we can work something out.