We arrived in Tahoe the second weekend in October and we got lucky. Little did we know that the Aspens would be at their peak for the fall.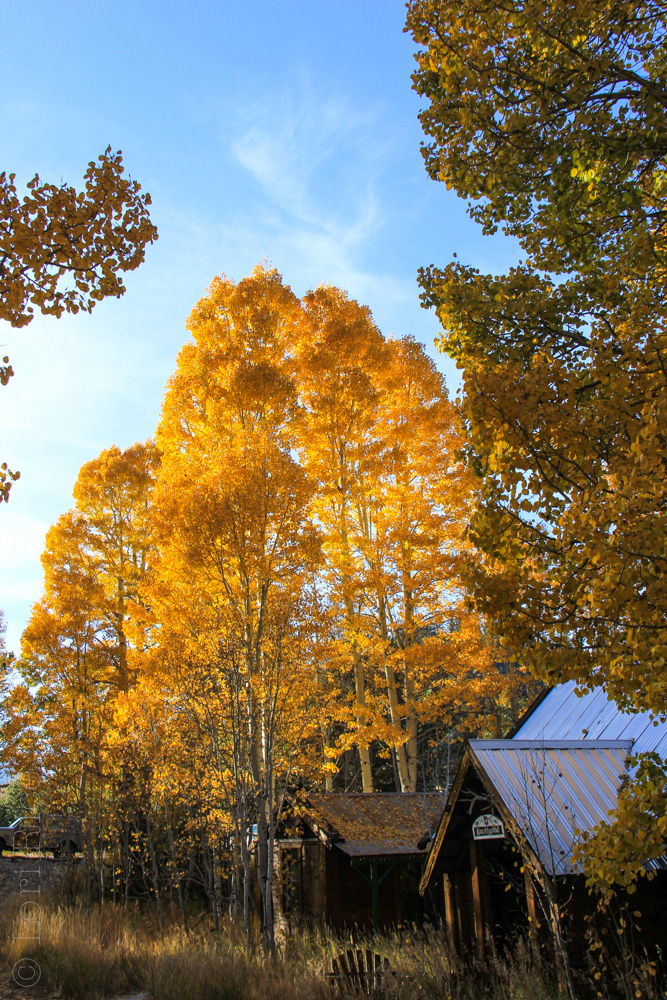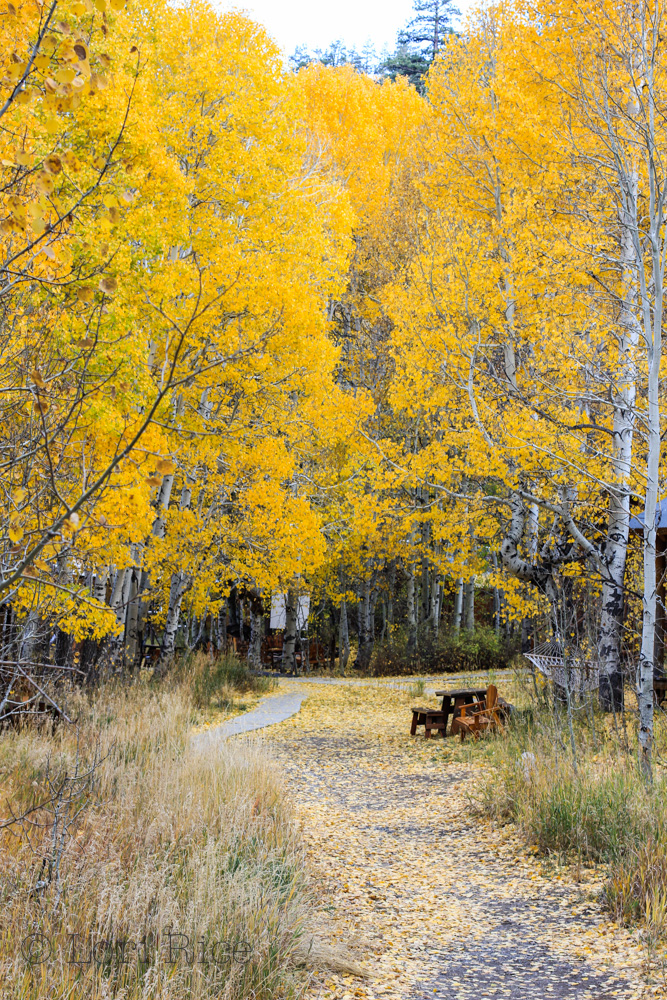 Seeing these trees in all their golden glory was unlike any fall foliage I've experienced. The trees in the East are beautiful, no doubt. All those dots of red, orange and gold across the landscape is gorgeous, but there is something about seeing the the expanding blocks of yellow, of seeing the yellow shimmer on the trees as the breeze drifts through, that is nothing short of jaw-dropping.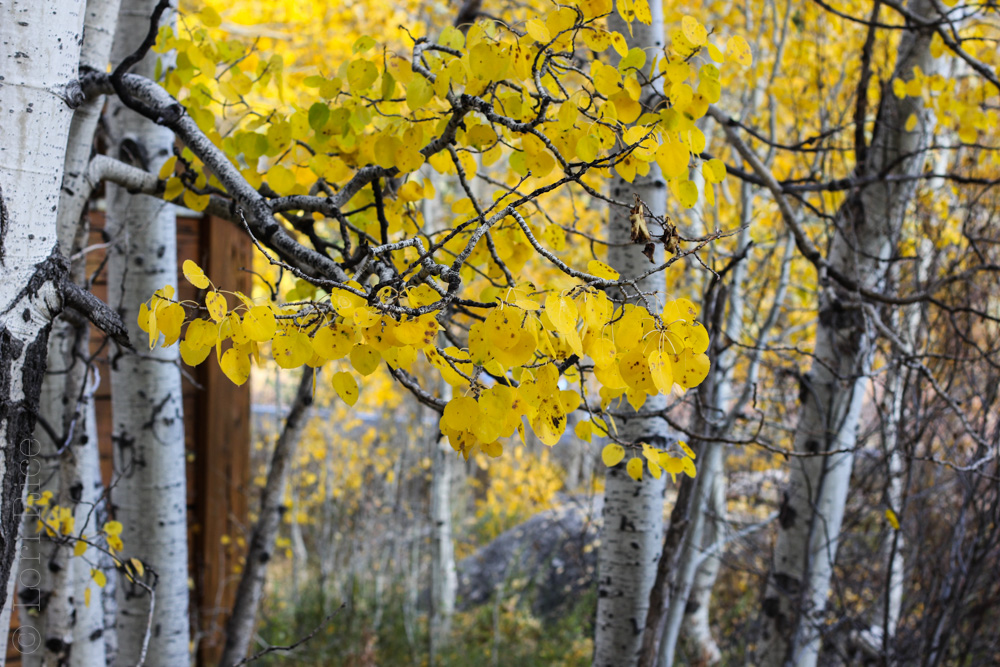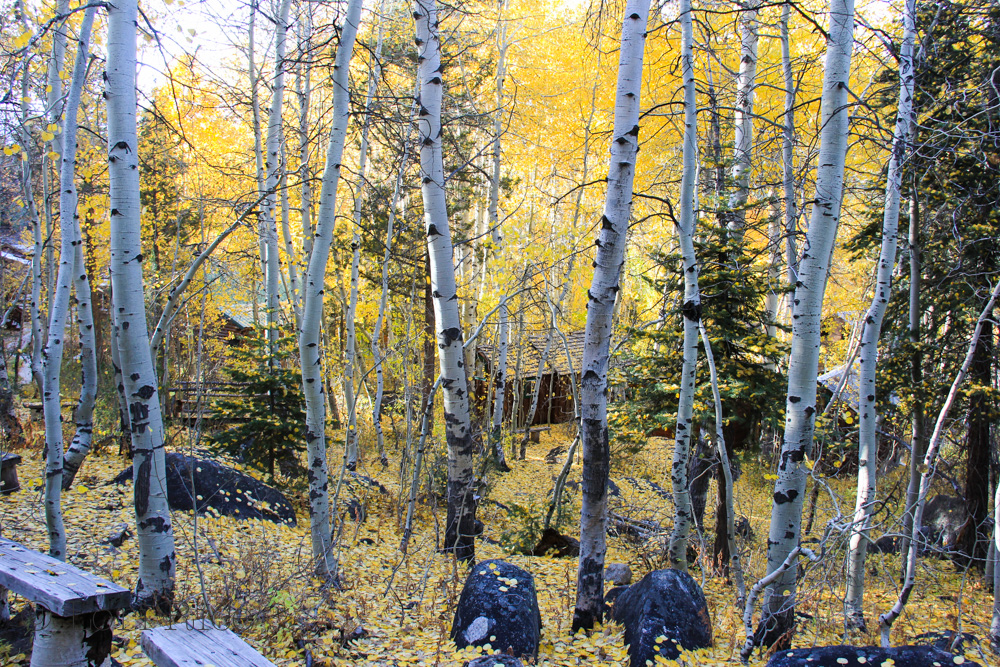 That was just the start of the natural wonders. At last count, I've visited 20 countries around the world. To be honest, I never really thought I would consider something in the U.S. on my list for top natural attractions.
Until I saw Lake Tahoe.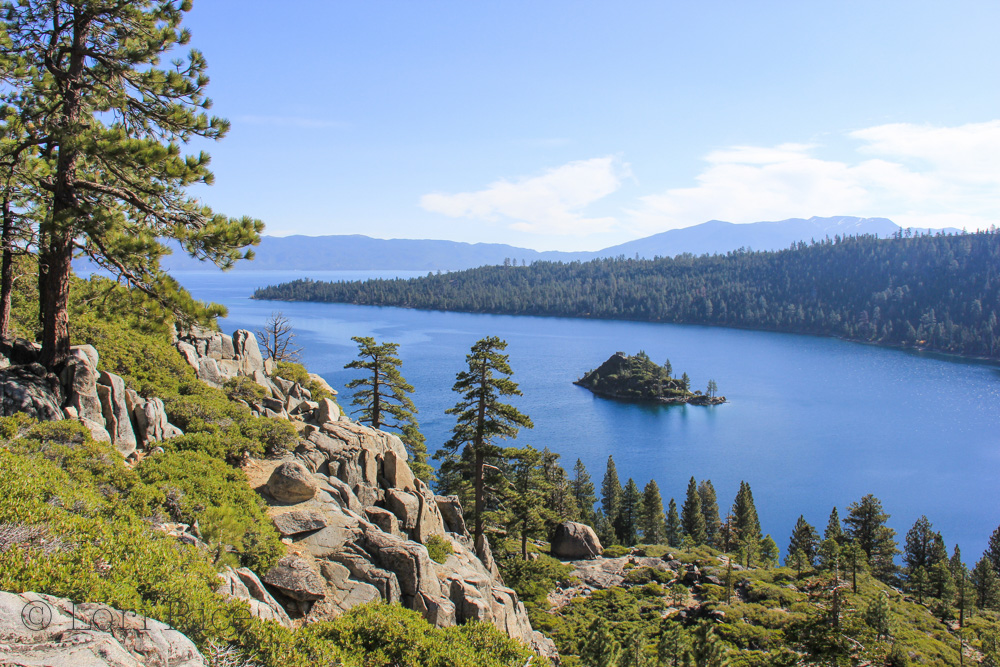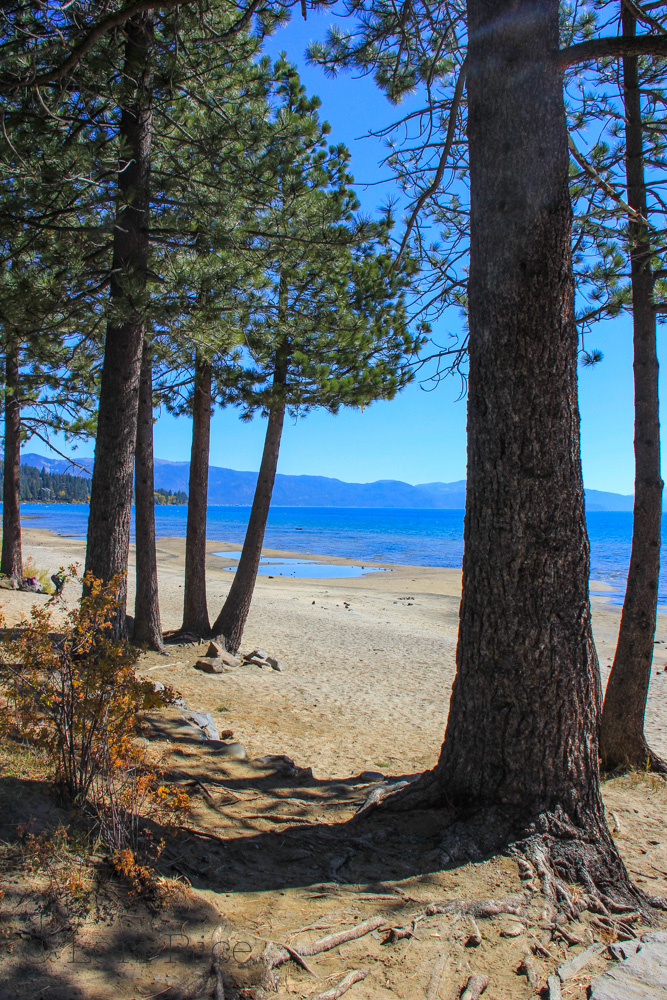 We aren't winter sports people (although I hope that changes in the coming years). I'm not attracted to what most people love about the Tahoe area. But the second I saw the view of that water and the diverse landscape, I knew Lake Tahoe would be a travel memory etched in my brain forever that evoked a strong desire to keep returning.
To our surprise, the day after we enjoyed every bit of autumn that Tahoe had to offer, we woke up the next morning to snow on the ground. It didn't last long, but it was enough to get us out for a beautiful short hike to snag some photos.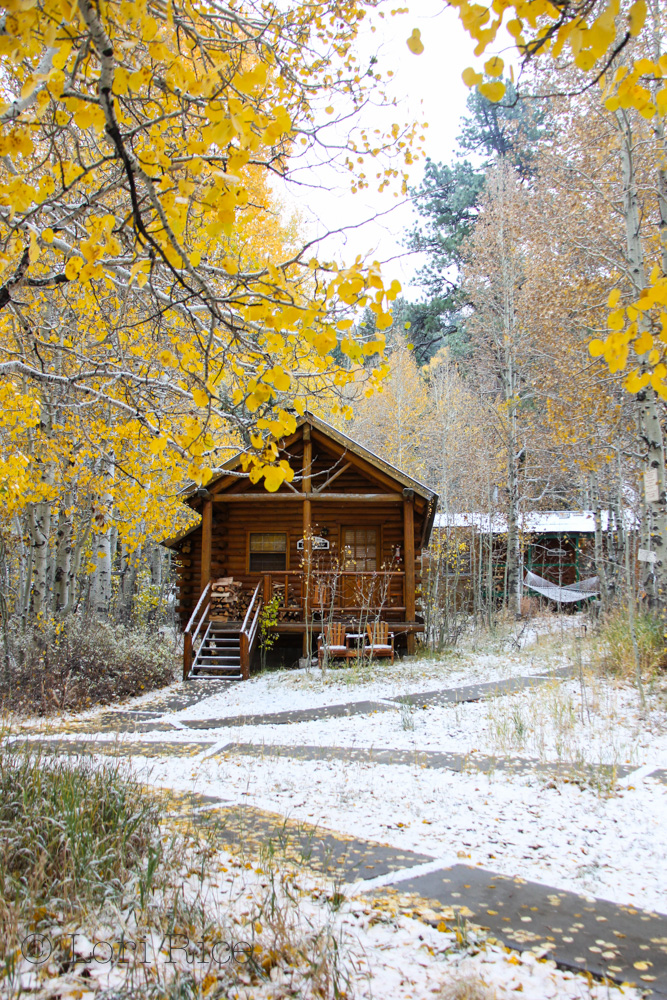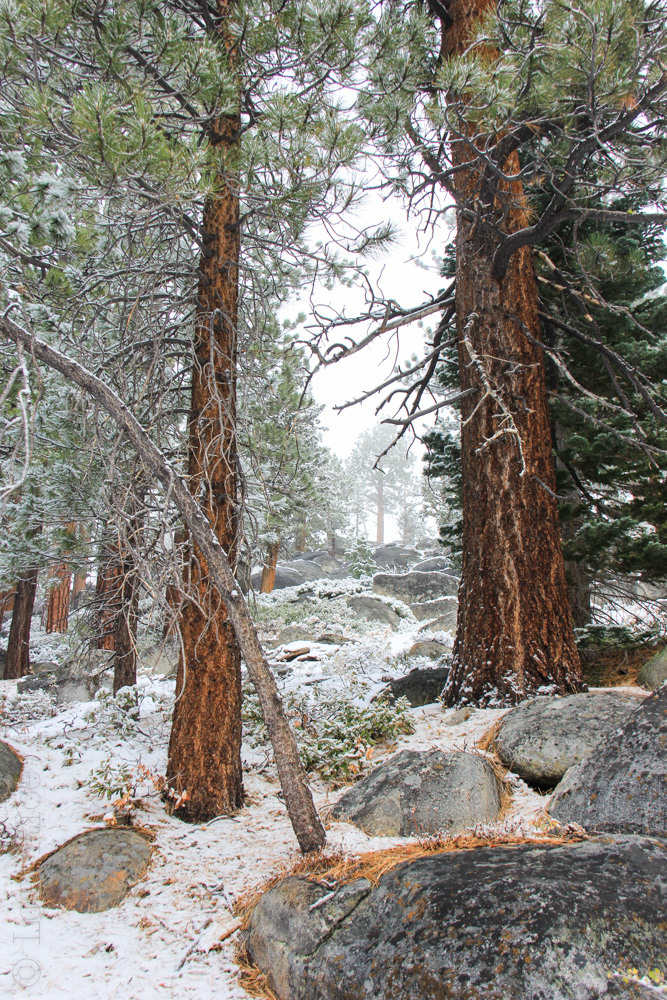 What we did:
Our introductory visit was pretty straight forward. We wanted to see the whole lake so we spent the day driving the 72 miles around the lake from the south, across the north, over into Nevada and back. We didn't have a plan, we stopped when the mood would strike, and this strategy ended up being all the plan we needed.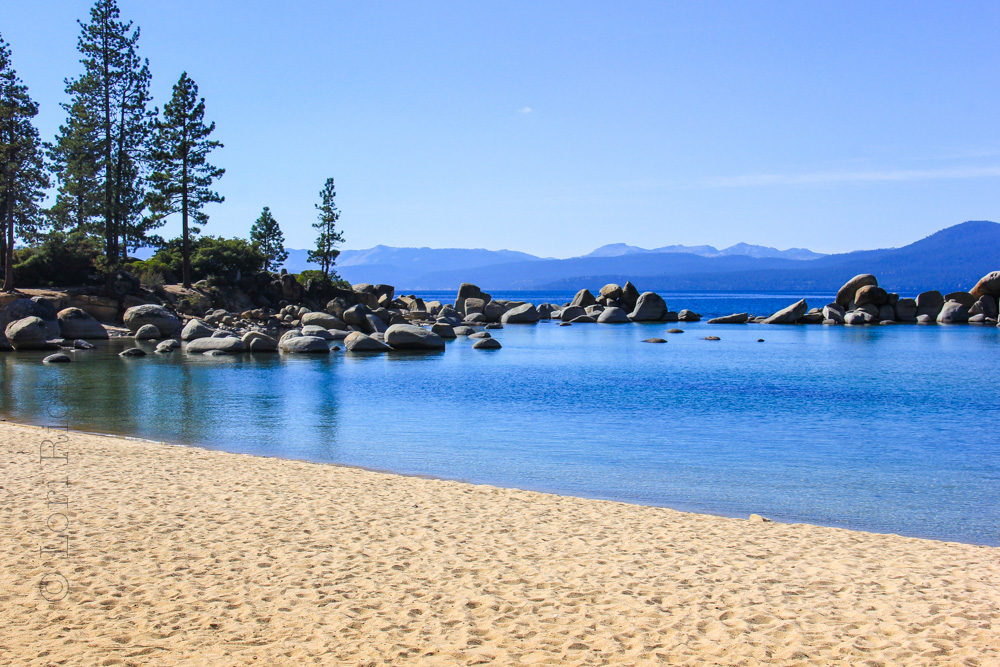 One essential stop on the drive is an area like Fallen Leaf Campground or Meeks Bay where you can walk out on pebbled beaches and up to the water. While the overlooks on the drive are stunning, there is nothing quite like seeing the clarity of the water first-hand.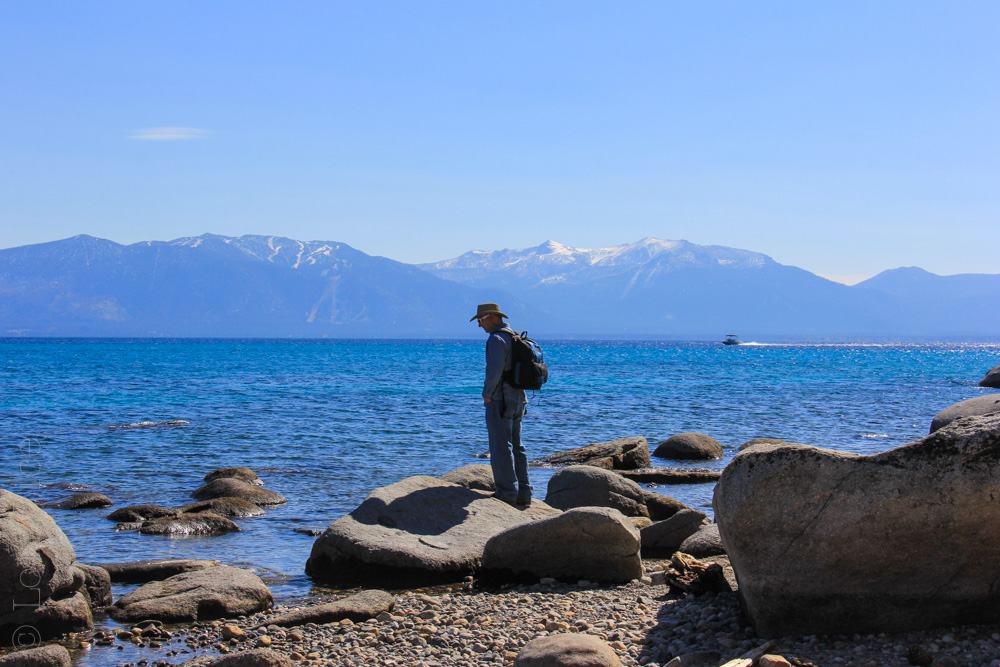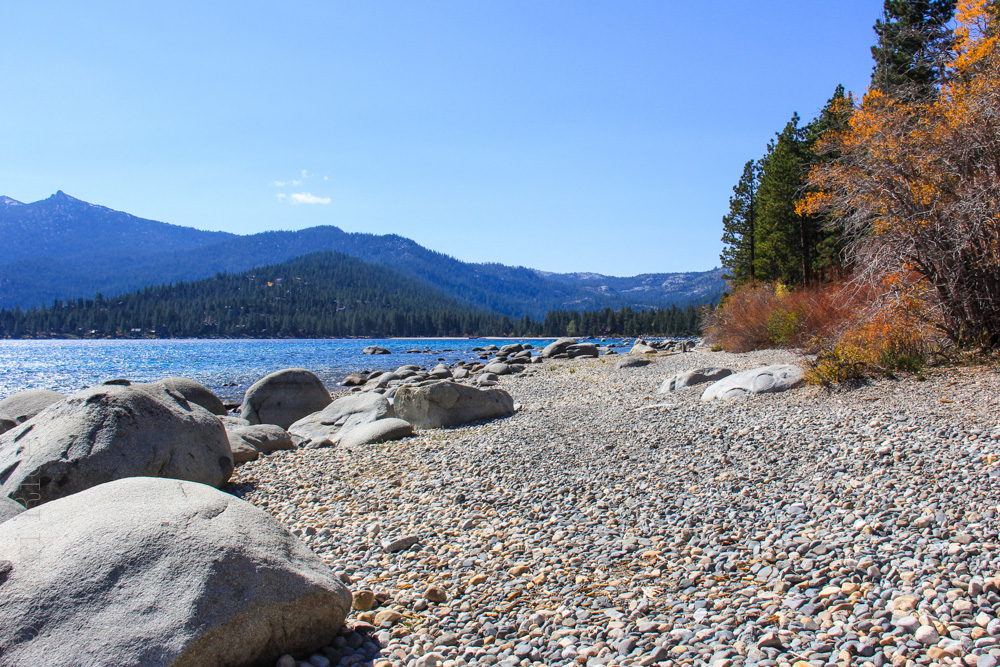 Where we stayed:
We stayed a little south of South Lake Tahoe at a pretty well known spot called Sorensen's in Hope Valley, Calif. and I would highly recommend it. We not only enjoyed the property, but the drive out from South Lake Tahoe provided some stunning views. The property has a variety of cabins to choose from, some of which are dog friendly. We had the pugs with us on this trip and they enjoyed their stay as much as we did. The room and bathroom were small, clean and comfortable. The room came with with a heater, not a wood burning fireplace, and was equipped with a small kitchen.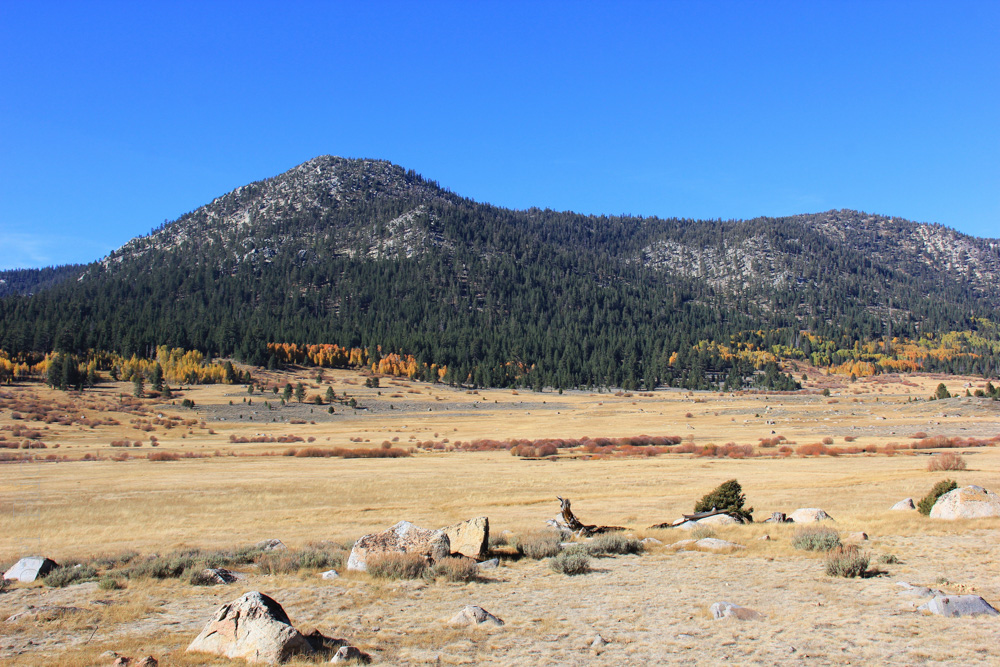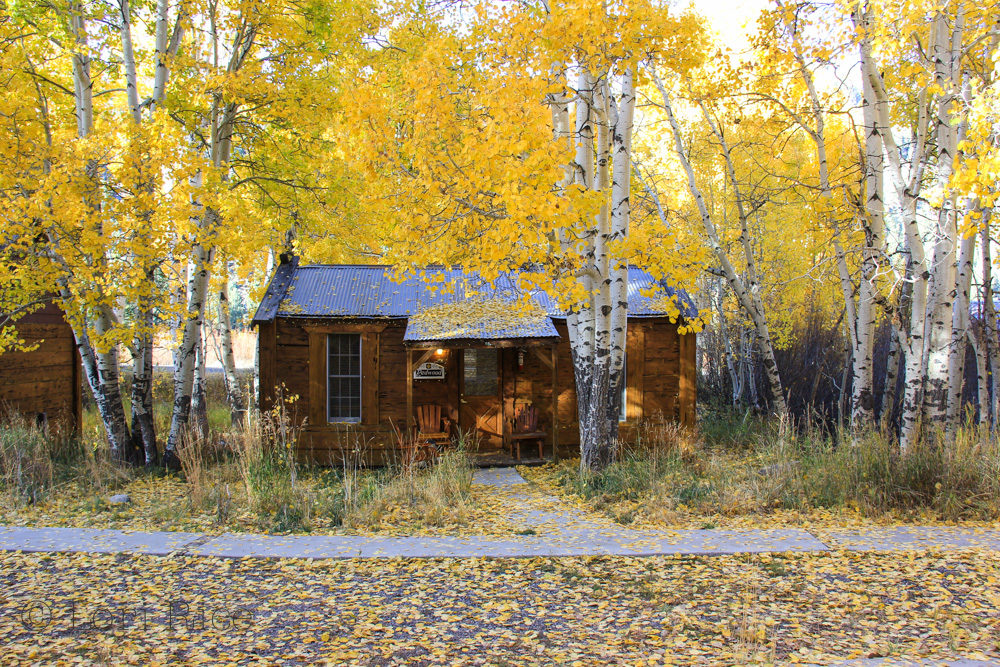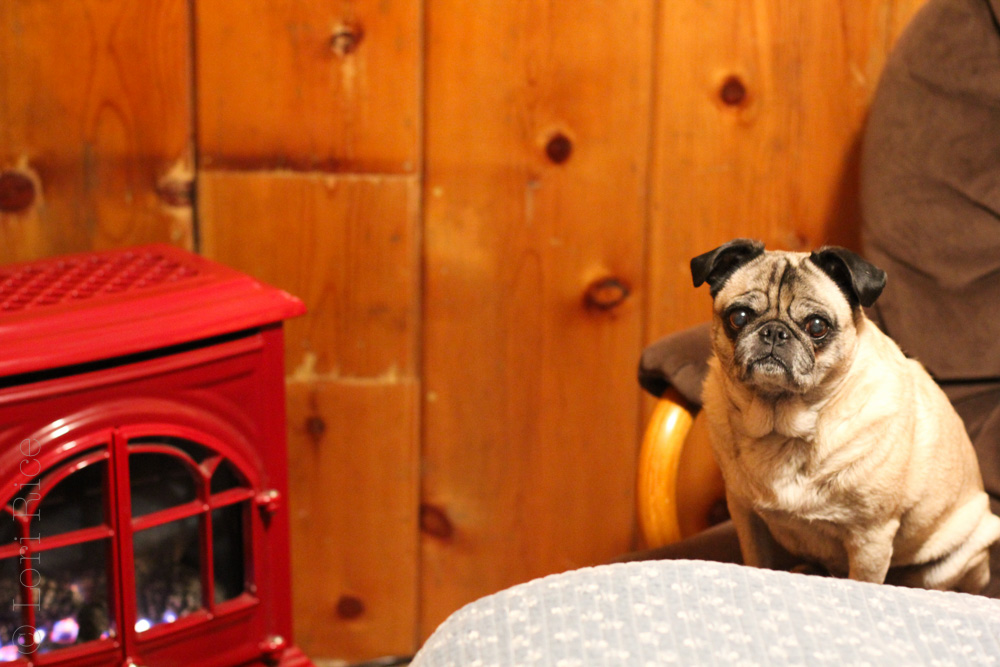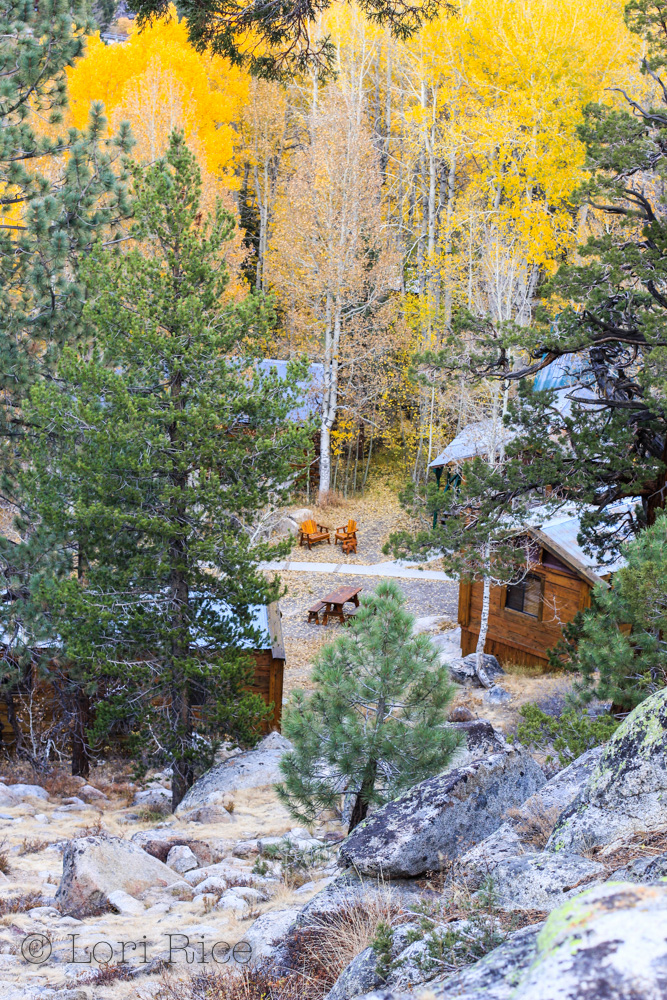 We enjoyed a few short walks through the Aspens around the property as well as a glass of wine on their deck during the warm afternoon. Just keep in mind that you have to book this place early. It's very popular with regular visitors and they book up quickly.
What we ate:
While I am very much into good food and unique experiences, not all of our trips involve an extensive amount of wining and dining. This was one of those trips. We took a lot of our own snacks and one evening ended up just eating those for dinner. That being said, there are a few stops that we recommend for good food and beer.
For lunch we stopped at the Tahoe House Bakery & Gourmet for sandwiches that we then took down to water to enjoy as a picnic. We loved this quaint, inviting place. And I must highly recommend the bear cookies. All Lake Tahoe trips should involve a bear cookie.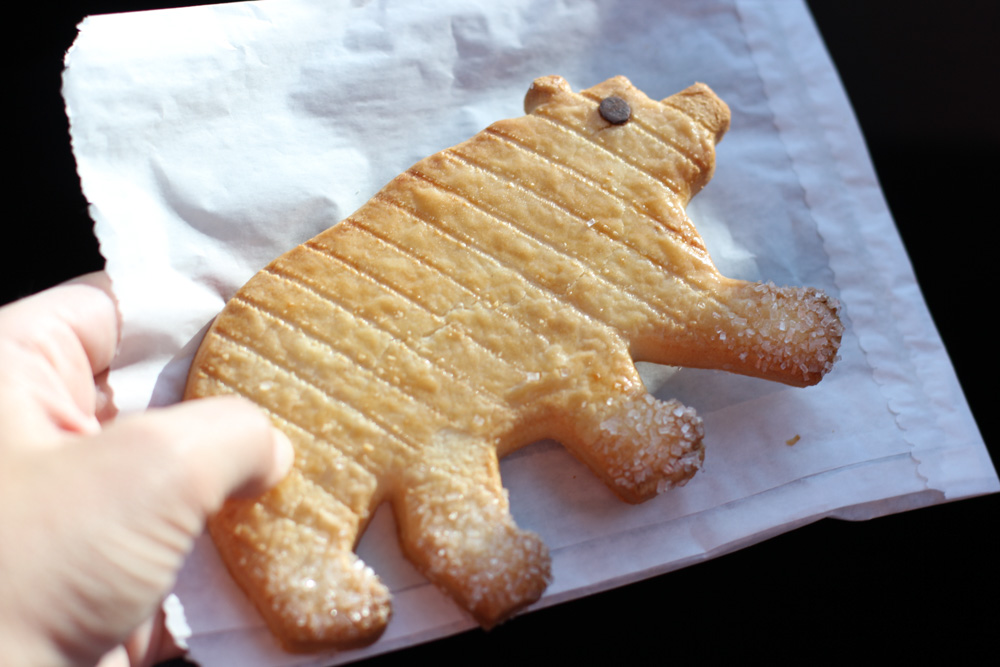 We enjoyed some good pizza and beer at Tahoe Mountain Brewing Company's brewpub in Tahoe City. The place is small and was very crowded by the time we arrived, but the beer was worth it. It's also located in the historic Cobblestone Plaza, so there are several small shops to explore if that kind of thing is on your agenda.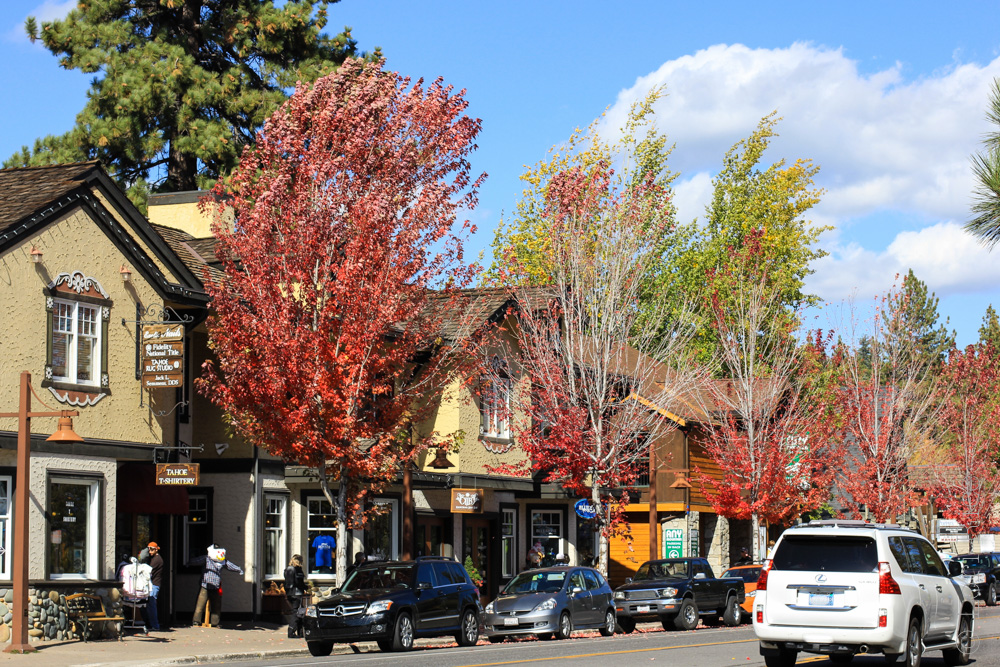 We also had a lovely meal at Sorensen's Resort. The property has a small dining room that offers a really unique experience. It houses about 5 large tables made out of slices of redwoods. In the evenings, it's nice and cozy with a fireplace. The tables are communal so while you may not eat food together, you'll be sitting with other visitors which adds to the character. Make your reservations early. There were only a couple slots available once we arrived to check in.
Agenda for our next visit: 
As I mentioned, Lake Tahoe is begging us to return. So we will this fall with hopes that we'll be lucky again and hit the peak week for the Aspens. This time around we'll be traveling dog-less and we are going to explore our lodging options a little more. Our first preference is to book an AirBnB spot on the north side of the lake. The whole area is connected with bike paths and we'd love to see more on bike and foot this trip than the car. Planning has just begun so if you have suggestions, feel free to share!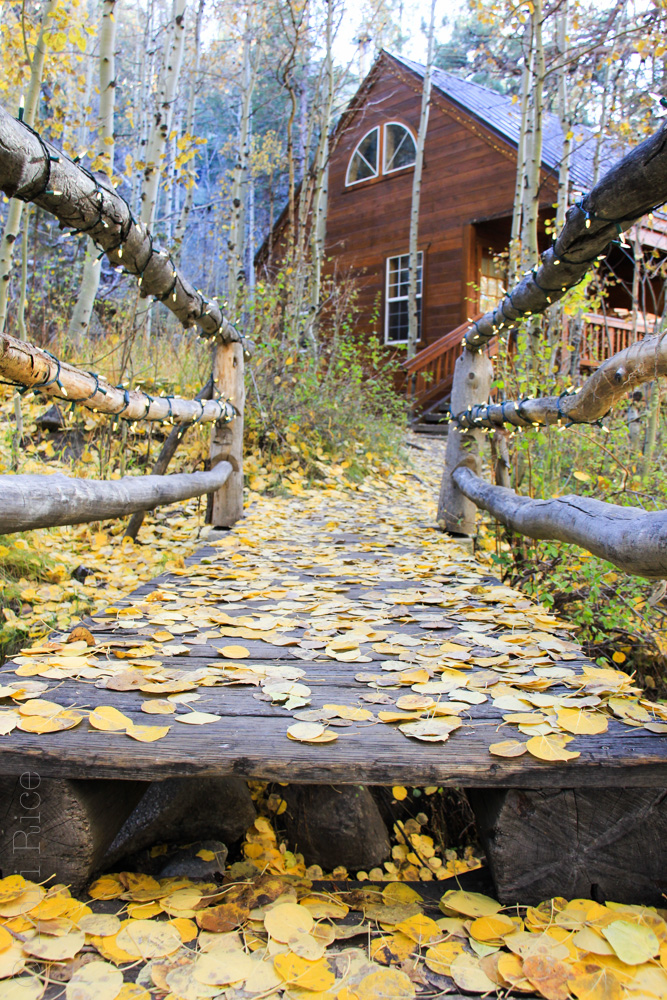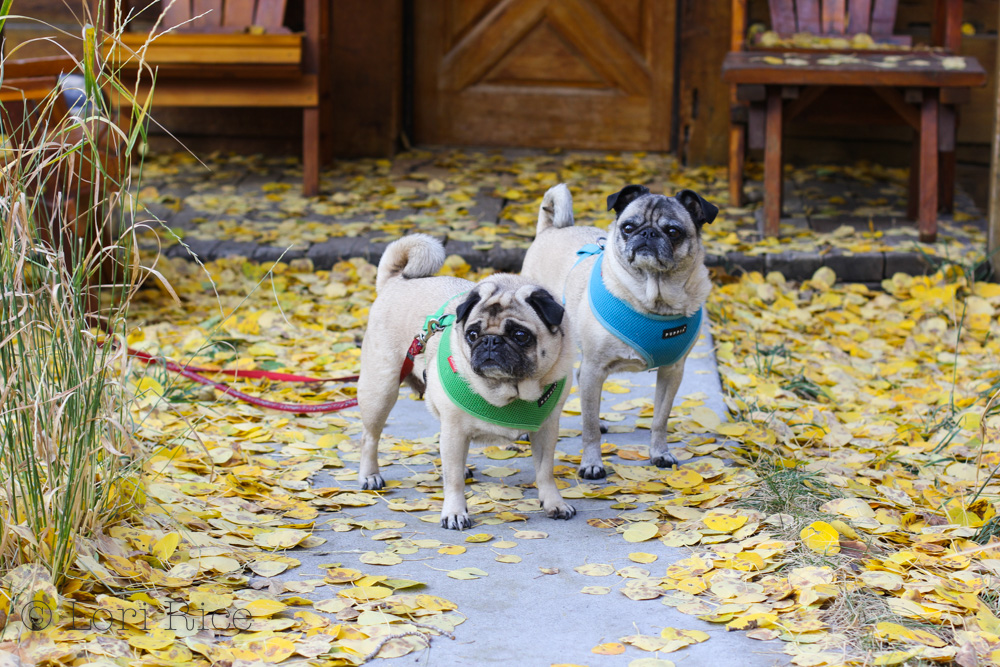 Thanks for reading! All images and content are the property of Lori Rice and The 3 Star Traveler unless otherwise stated. Please do not republish full posts and images without written permission. What is okay? Feel free to Pin images, share links to our posts or share the photo in a round up post with the title of this post and a direct link back to it. Most photos featured on The 3 Star Traveler are available for licensing. Our contact information can be found on the About Us page.