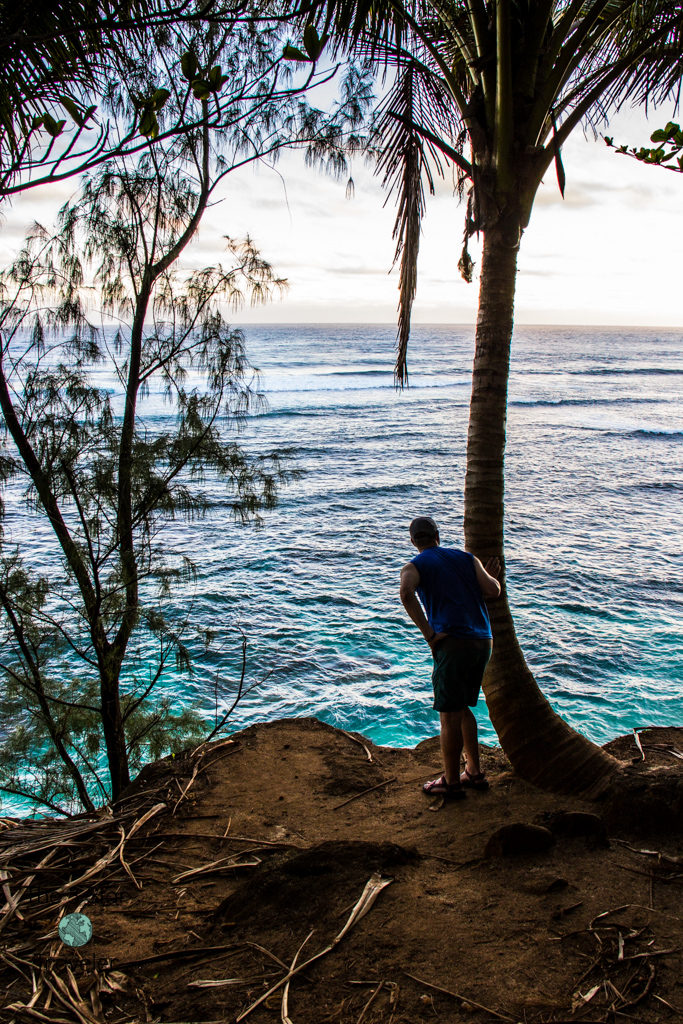 There was all that poke. Finished off with a shave ice on more than one occasion. Then there were other treats that ranged from kalua pork to Spam to Hawaiian-inspired hot dogs. We left the island feeling like experts on what to eat in kauai. But every trip deserves some balance and truth be told, we set out on our first visit to Kauai (second to Hawaii) with the intention of it being one of our most active vacations. We had hikes planned every day.
Things shifted a bit when we realized halfway through the week that we needed a little time to lay by the beach, but we still got in plenty of exercise. As a result, we came up with a few tips and suggestions for five ways to stay active in Kauai.
First, a few tips regarding some things I was unaware of until we finally experienced the island firsthand.
The beaches in the south are not unlike beaches in Florida and California regarding access. Drive up, park, walk a few steps, and you are there. The beaches on the north side of the island are a completely different story. Anything that is worth seeing requires a hike. Most up and down hill with rocks and roots to navigate. We prefer the north, but it would have helped to pump ourselves up before each adventure.
If you are used to hiking in places such as, say Sequoia National Park, or even if you did something like, say, ran two half marathons the couple months prior to your trip, you will soon learn that Kauai hikes are no joke. Rocks, streams, stairs, hills, and steep drop-offs all while navigating a lot of other people at times. The views are worth it, but I felt like I was prepared for the trails. Wrong.
There is plenty to do besides water sports. We didn't do any. I prefer to watch the water as opposed to being in it.
Go early. For everything. Enjoying a little peace and quite, whether it's on a trail or at a beach is completely worth waking up early before all the other tourists getting rolling.
Shoreline and beach accessibility and wildlife sitings are very much dependent on the time of year in Kauai. We visited the 3rd week in March.
Bike the East Shore
I think this kind of biking is sorely underrated. I'm not sure if it's because it is a paved path and not challenging enough, or because it's not in the water, but way too few people recommended this to us before we arrived. In fact, it was our host that mentioned it. The path winds around the East Shore. It's not too long. Only about 6 miles or so if you go from the bike shops in Kapa'a to the north end. The best part is stopping along the way to watch the beaches, the chickens, and to look for whales which we saw quite a few of. This was one of my favorite activities during the trip simply because it was low key, but we were still moving.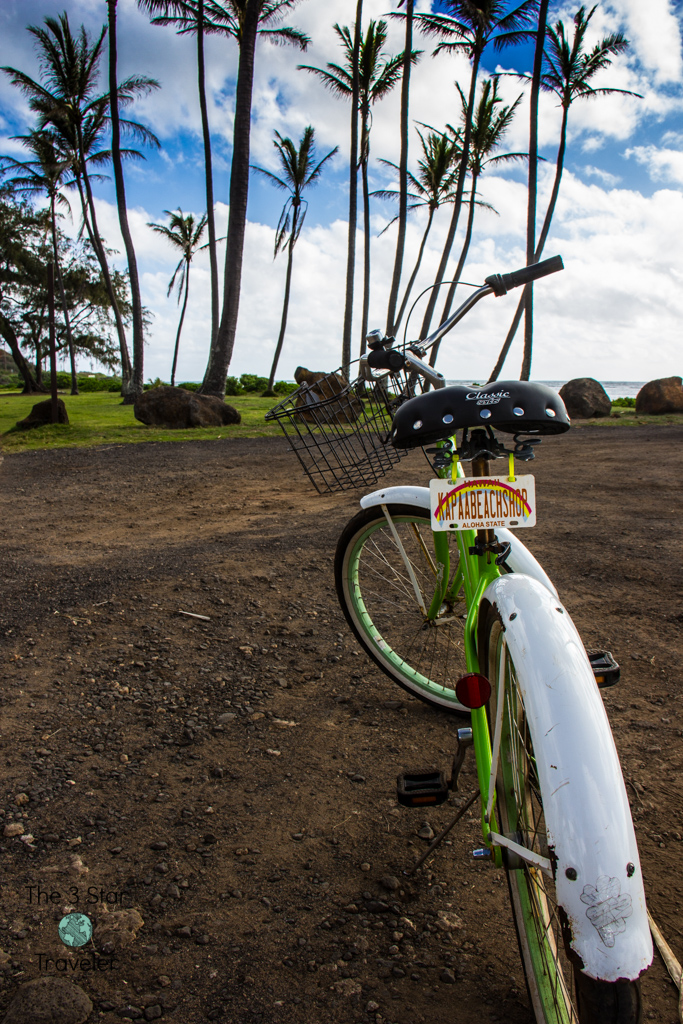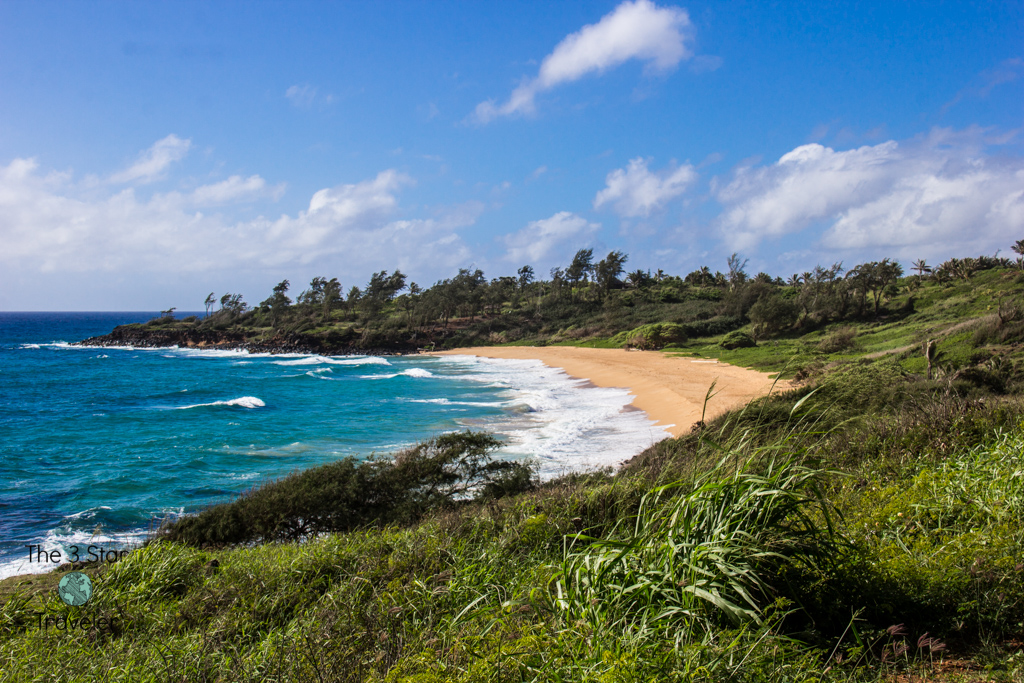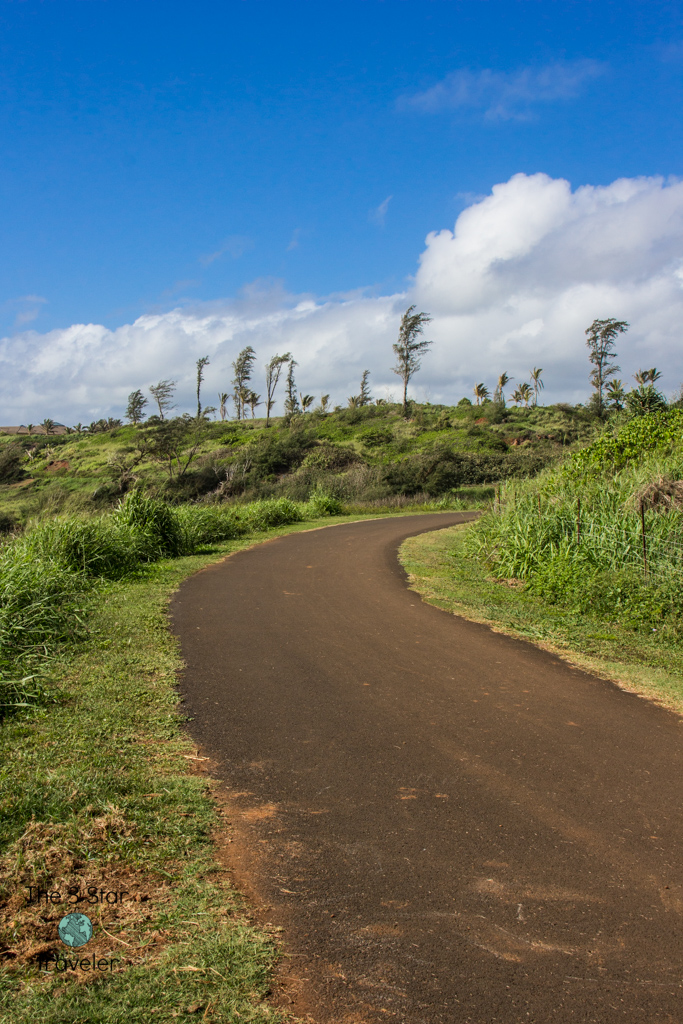 We rented bikes from Kapa'a Beach Shop, a great little place. We showed up soon after they opened expecting that would make it easy to get bikes. It turns out that a lot of tour operators work with these shops and they get priority, so despite getting there around 8:30am they were barely able to scrape together two bikes that we could use. But they did, and we enjoyed the morning.
Tip:  Bike down to Pono Market for the daily plate lunch and take it out to the beach to enjoy.
Explore inland by hiking to Stone Dam on the North Shore
After a strenuous all day hike earlier in the week, the hike to Stone Dam was a welcome step down in intensity. Our guide book was a bit negative on the full hike, suggesting that we go straight to the dam and back. I completely disagree. Hiking the full Wai Koa Loop Trail, about 5 miles of flat terrain, you get to see beautiful views of Mount Namahana and Kauai Fresh Farms. The mahogany forest along the way are stunning as well. So if you enjoy agricultural views as much as we do, hike the whole thing.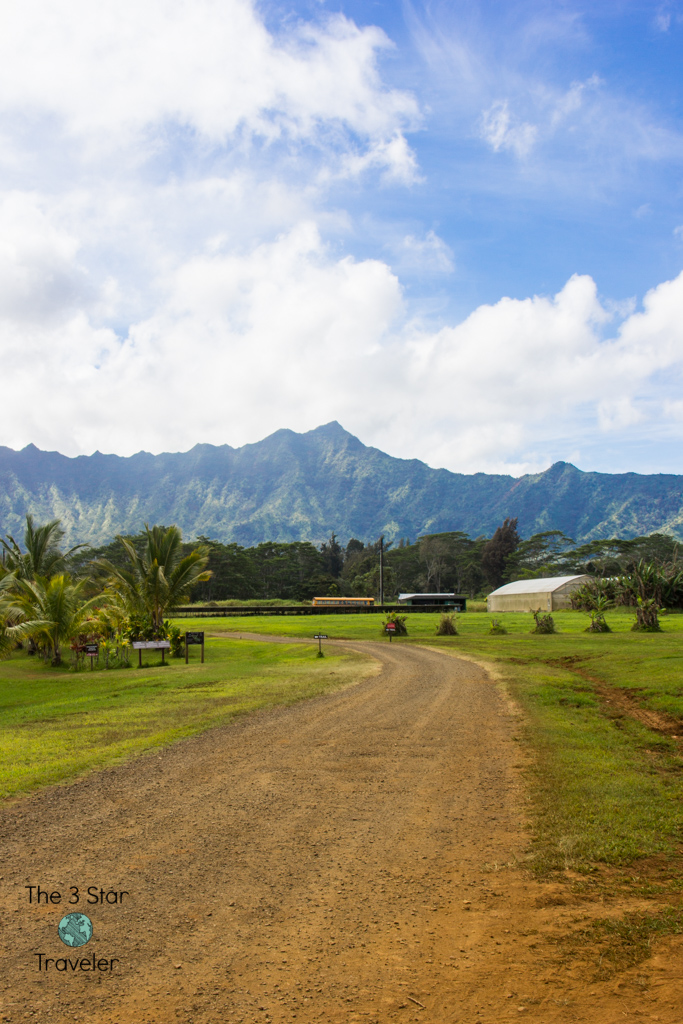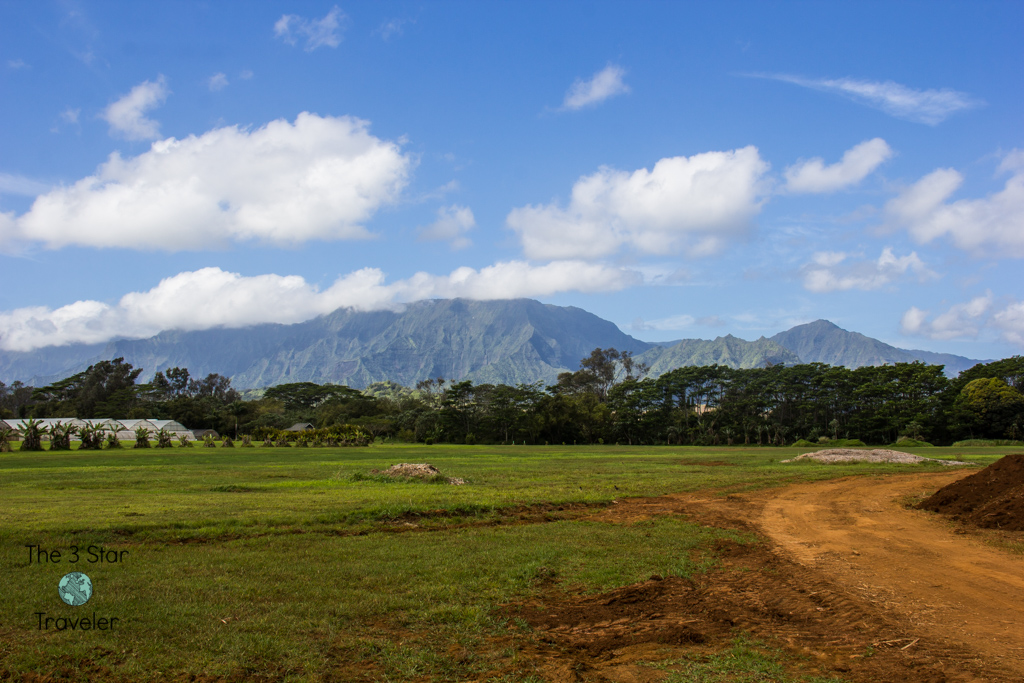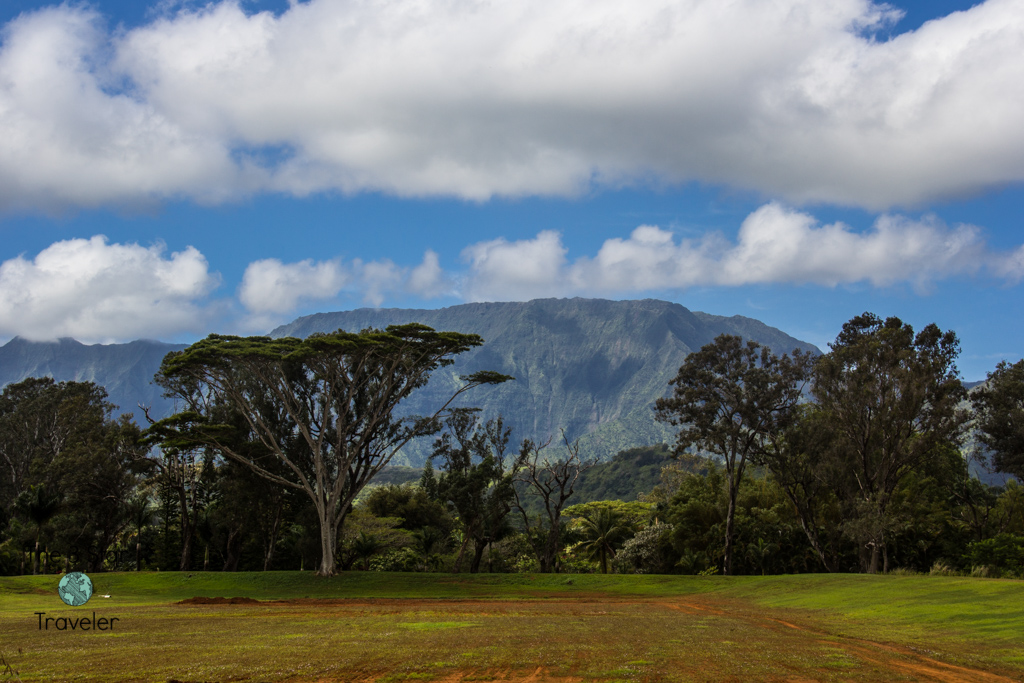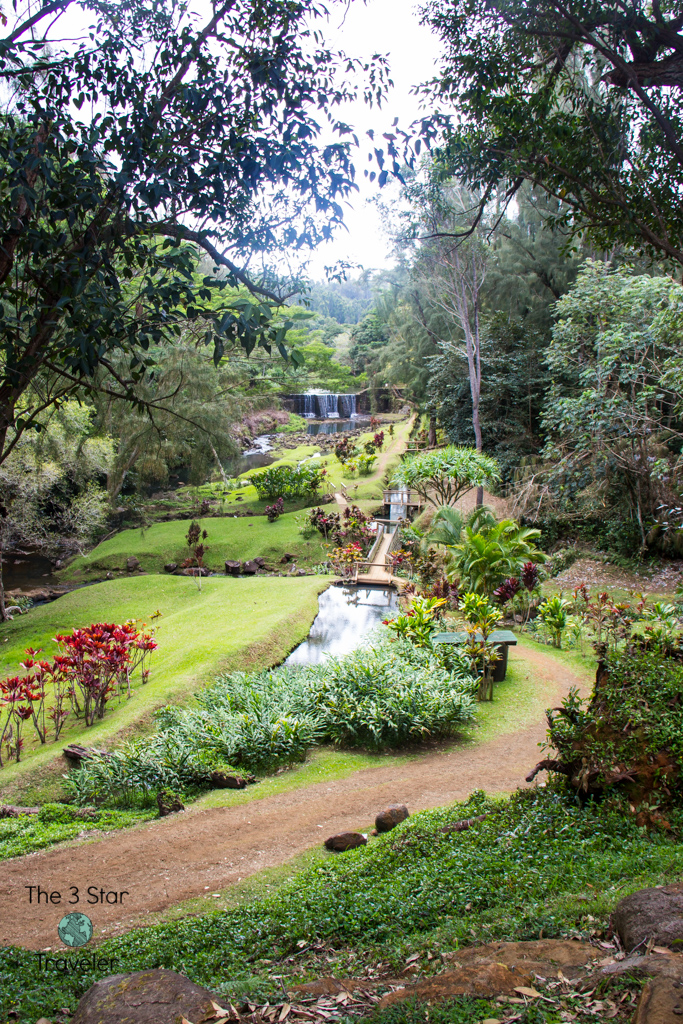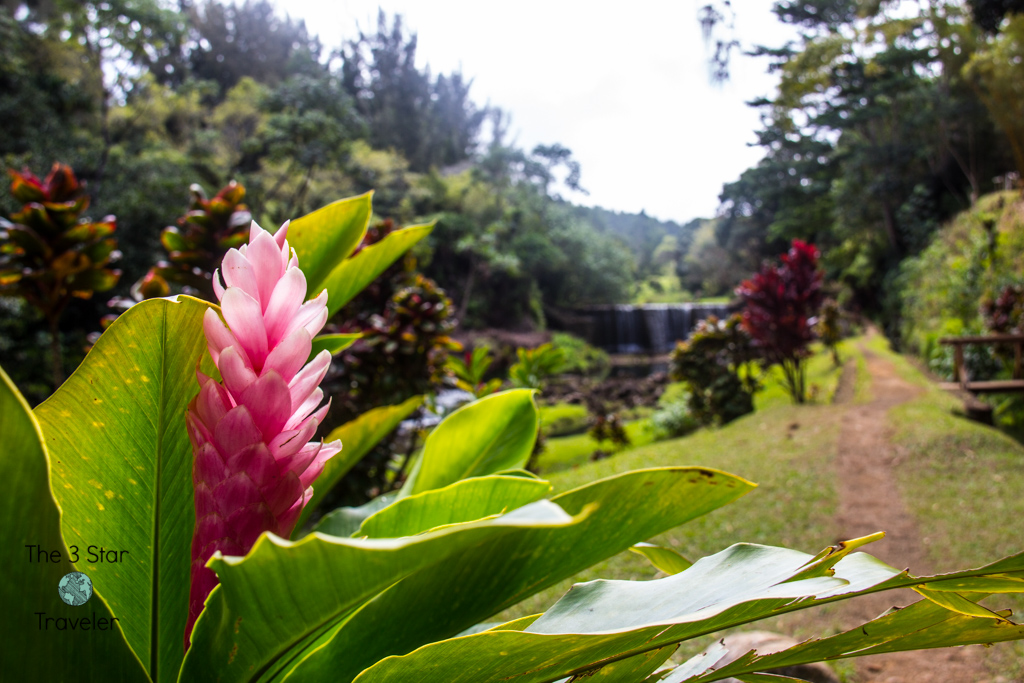 Tip: The trailhead starts at Anaina Hou Community Park. Since the trail is on private property, you'll need to fill out a waiver. This can be done online at the park website, or in person. There is a cute little cafe at the mini golf course there. Great for an iced Americano after the hike.
Hike down to Queen's Bath not to swim, but to watch sea turtles on the North Shore
After what we saw, I have no idea why anyone would brave swimming in Queen's Bath, but who am I to judge. Although, in my defense, I have read that there are folks that wish it was not known as an attraction because it's so dangerous. The trailhead is also tucked deeply in a residential area, so if feels a bit strange walking back to it.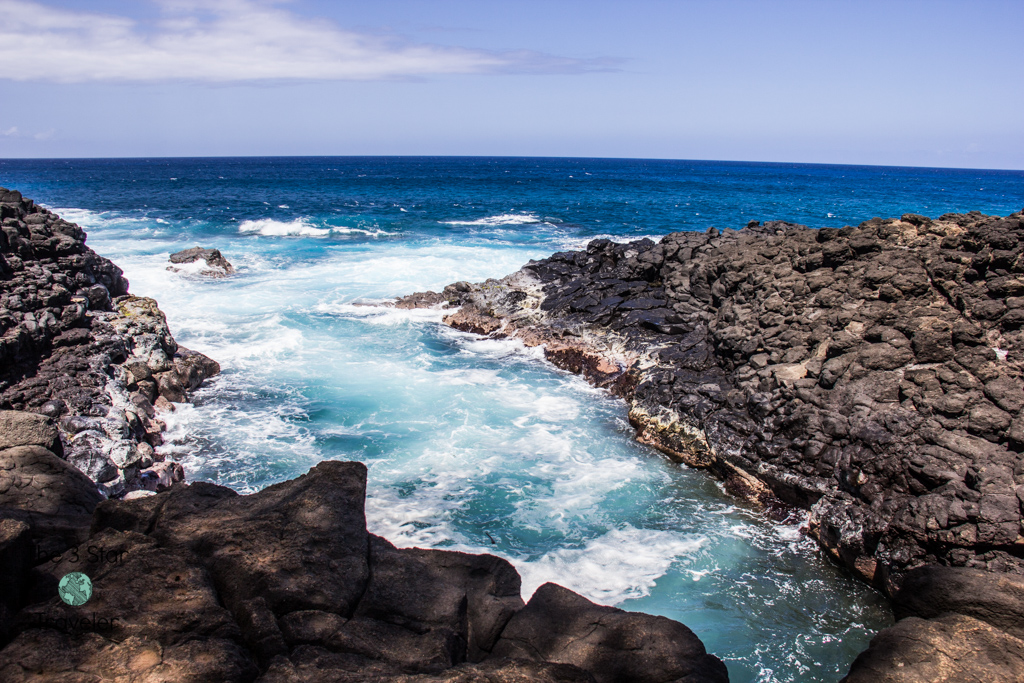 It's a steep, typical-to-the-north-shore hike down to the baths, then you are greeted with gorgeous rocks and crashing waves. And we found something better than swimming. If you go right and cross the small stream trickling down, you just might get to watch sea turtles floating around in the water. A lot of sea turtles. We saw about 15 that day if not more. We could have watched for hours.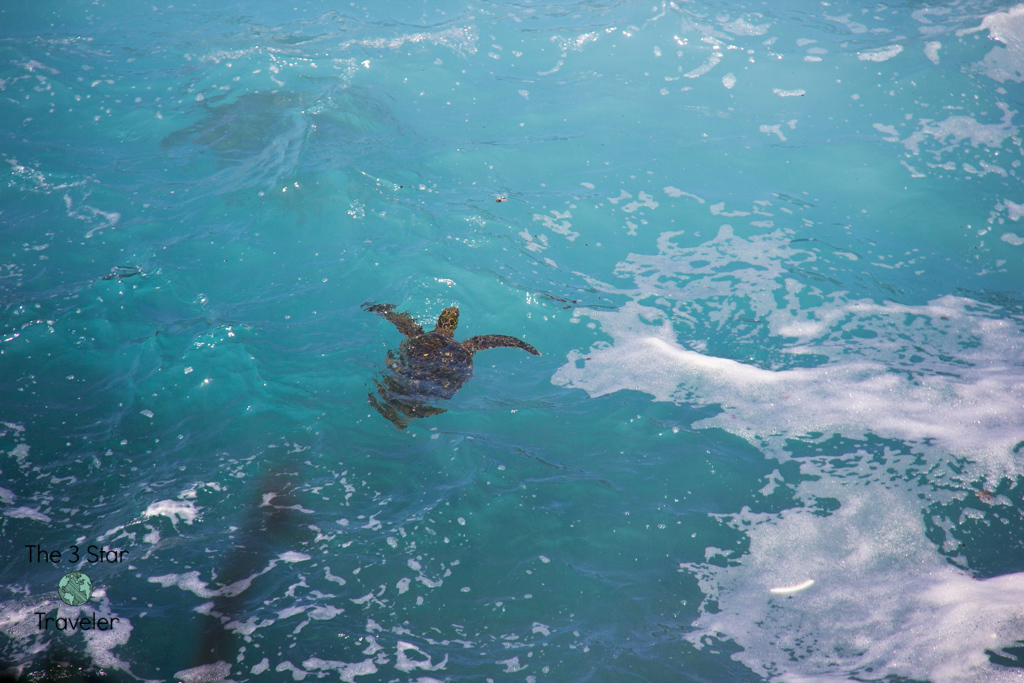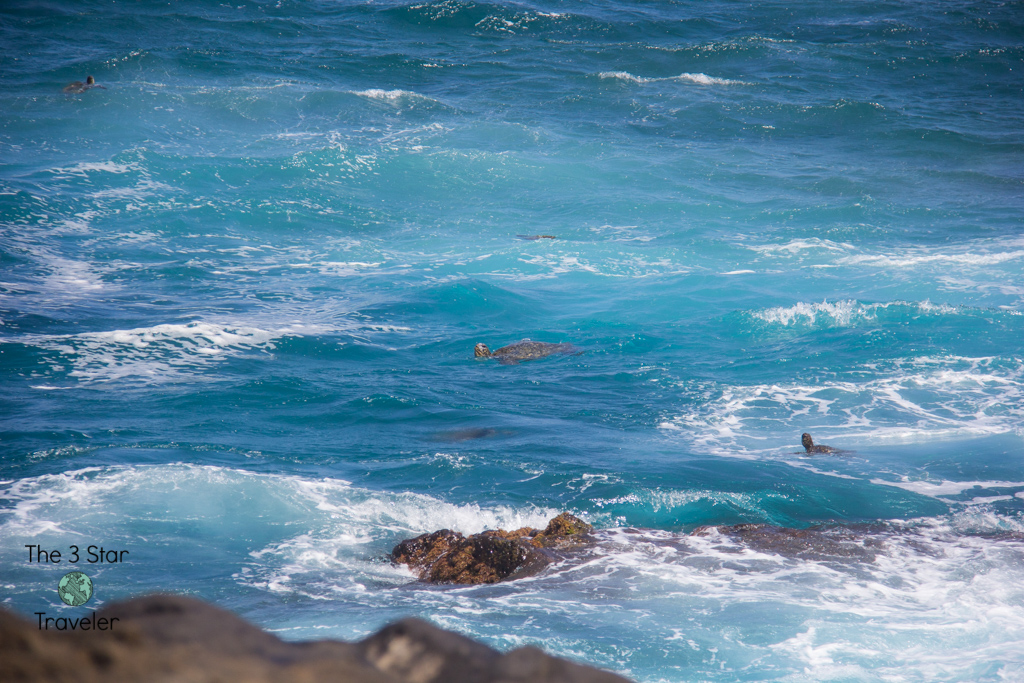 Tip:  Walk there if you are staying anywhere nearby. There are only a handful of parking spots and no parking allowed near the spots so it is requested that you return later if it's full. And we did see cars patrolling the area.
Hike at least a half mile into the Kalalau Trail along the Na Pali Coast
Even that section isn't super easy, but at least you'll be able to see part of the coast and look back over Ke'e Beach.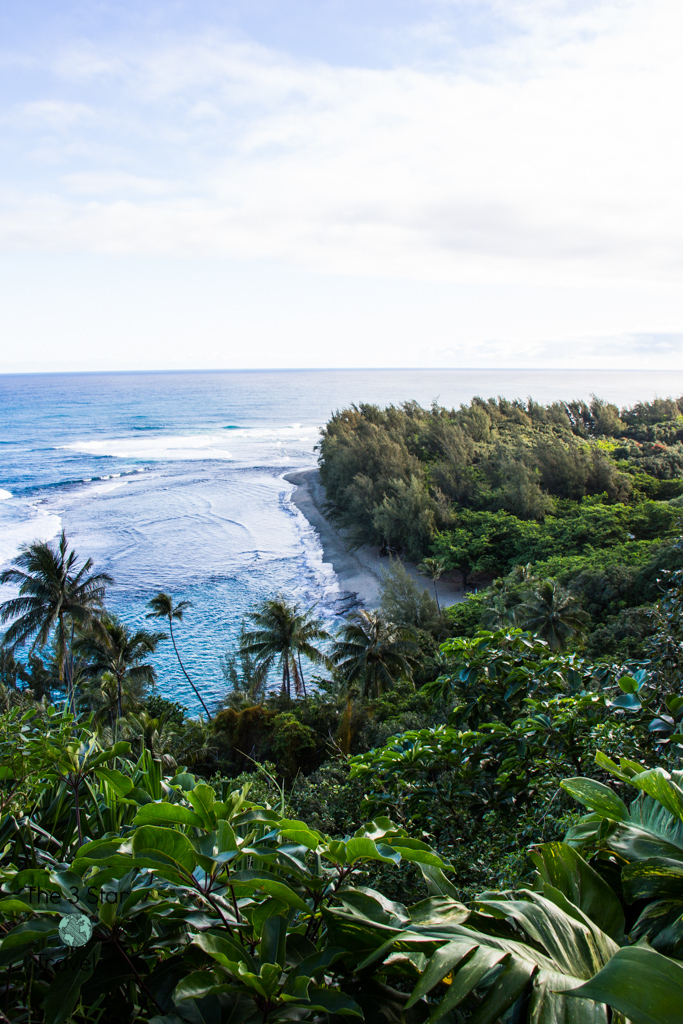 If you are feeling adventurous, you can keep going to Hanakapi'ai Beach. Just remember what goes down must come back up. Then, if you want to be sore the next day and risk falling into some streams you can go on to Hanakapi'ai Falls for challenging hike. Just don't expect for it to be a tranquil experience. At least it wasn't for me.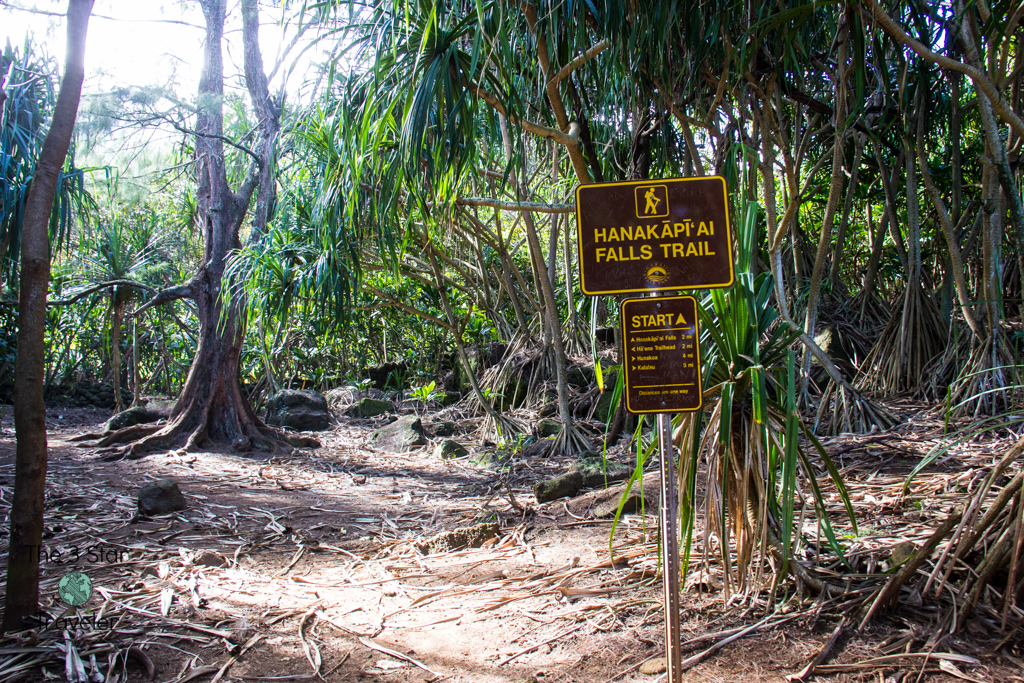 I should admit that I'm not a waterfalls girl. That picture above of the Na Pali Coast is much more inspiring to me than waterfalls. I'm not sure what it is. Maybe going to Foz on both the Brazilian and Argentinian sides ruined me a bit. I think this area would have been amazing if it had been a bit quieter. We started our day early, leaving between 6:30 am and 7:00 am from Princeville. By the time we got to the falls, I could barely get a picture without another person in it. Considering how difficult it was to get to, this was a huge surprise to me.
Tip: Don't wear flip-flops. Seriously? Flip-flops? This is a (roughly) 7 mile technical trail. We saw plenty of people hopping around rocks in them, but I know their feet had to hurt when they got back. At the very least tennis shoes. Bonus for hiking shoes. 
Take the stairs down to Pu'u Poa Beach
This is such a great little walk early in the morning, especially if you are staying on the North Shore. Just walk towards the St. Regis and when you come to the guard shack, look left to find the public path. Our guide book warned about the stairs, but they were really very easy to navigate. It's a gradual decline and they are spread out.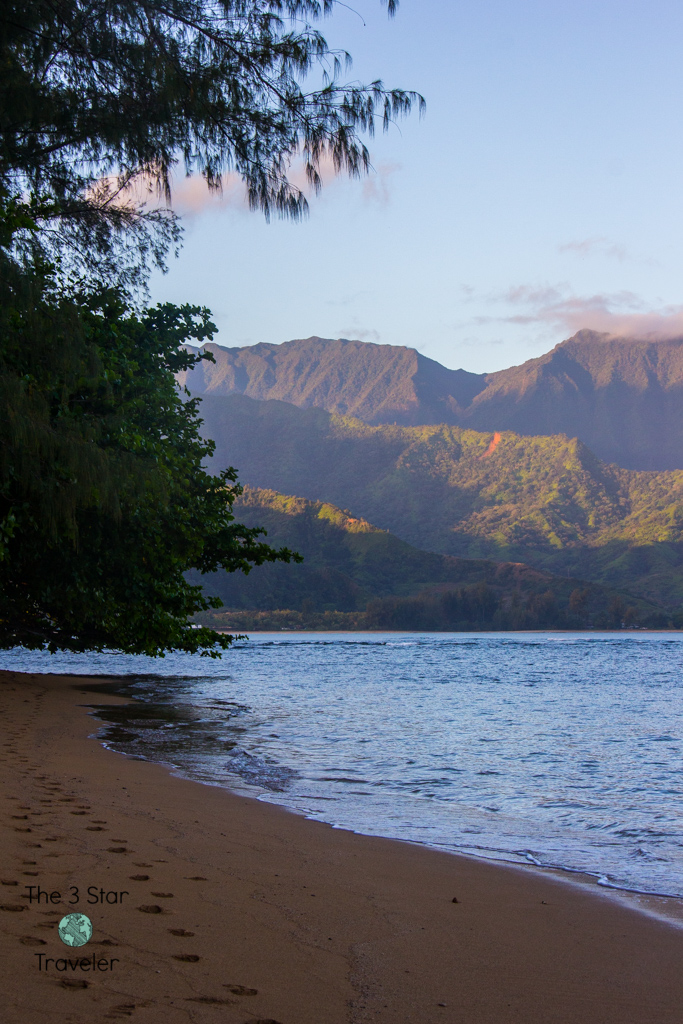 Once you get to the bottom you are basically at the beach at the St. Regis resort, but early in the morning there is no one around. We took a short walk down the beach and watched the paddle boarders for a while. I'm sure it gets busy with hotel guests as the day goes on, but it made for a nice bit of exercise the morning that we left the island.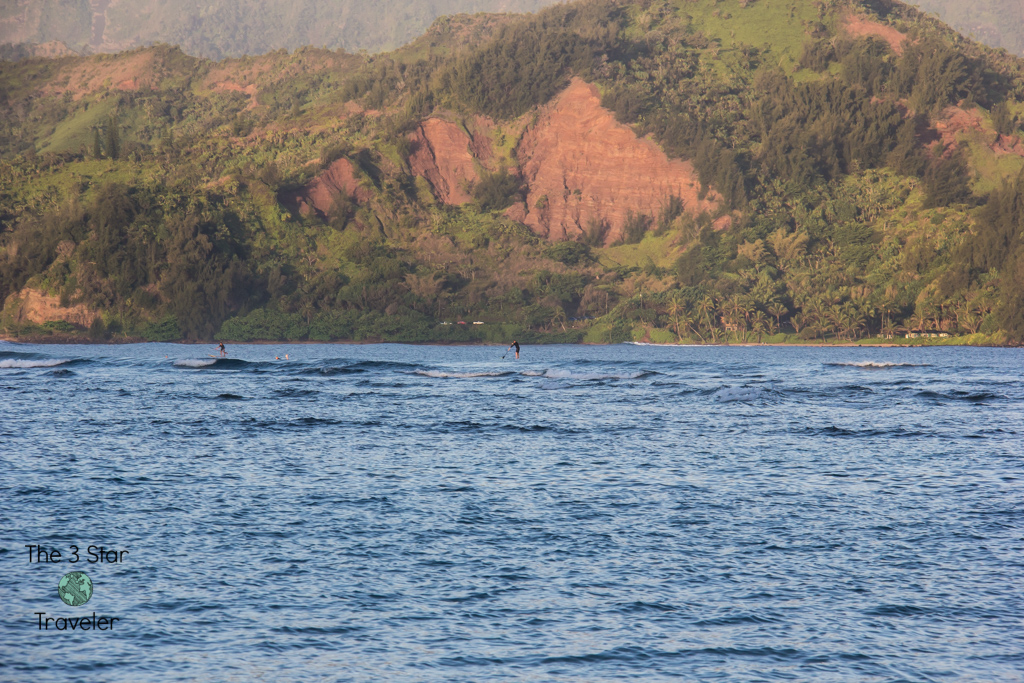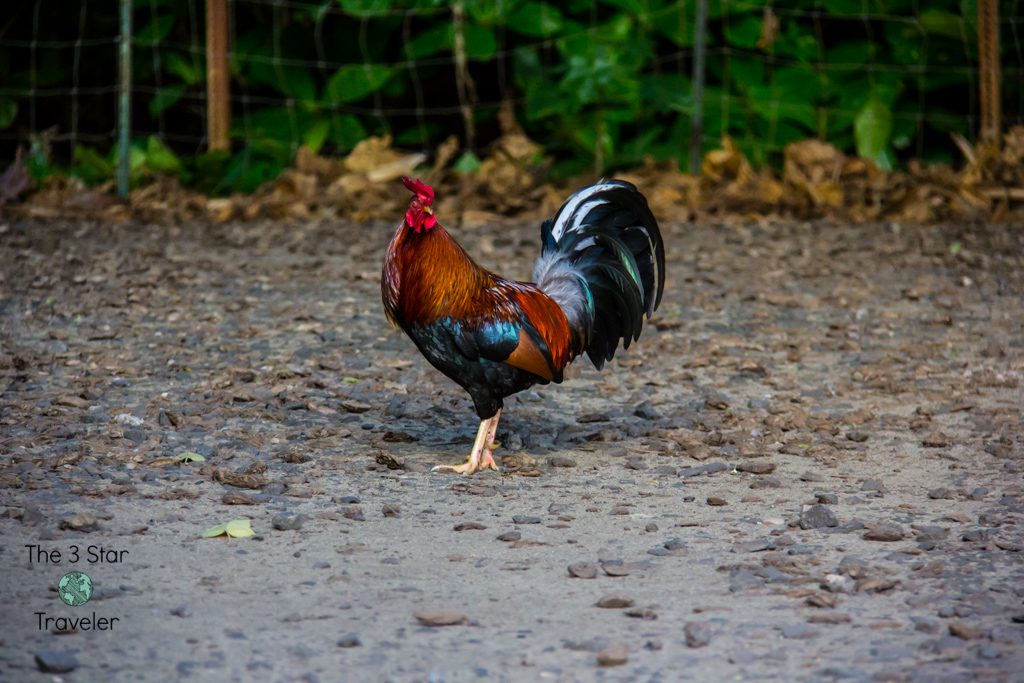 Tip: Once you turn off of Highway 56 on to Ka Haku Road there is a narrow, but paved, trail that runs along the golf course. There are lots of runners and walkers out every morning. You'll be on the road at some points, but it would make for a nice run to cover that whole road, down to the St. Regis and down the stairs to the beach here. 
Thanks for reading! All images and content are the property of Lori Rice and The 3 Star Traveler unless otherwise stated. Please do not republish full posts or images without written permission. What is okay? Feel free to Pin images, share links to our posts or share the photo in a round up post with the title of this post and a direct link back to it. Most photos featured on The 3 Star Traveler are available for licensing. Our contact information can be found on the About Us page.